Go see the new Central Houston Animal Hospital Mural!
If my cat asks, I commissioned this portrait of him. If anyone else asks, it's another beautiful wall by Anat Ronen at Central Houston Animal Hospital!
I stopped by the mural last week… and smile every time I look at the pictures. I just love their faces! And it looks like more animals will pop up on the wall soon!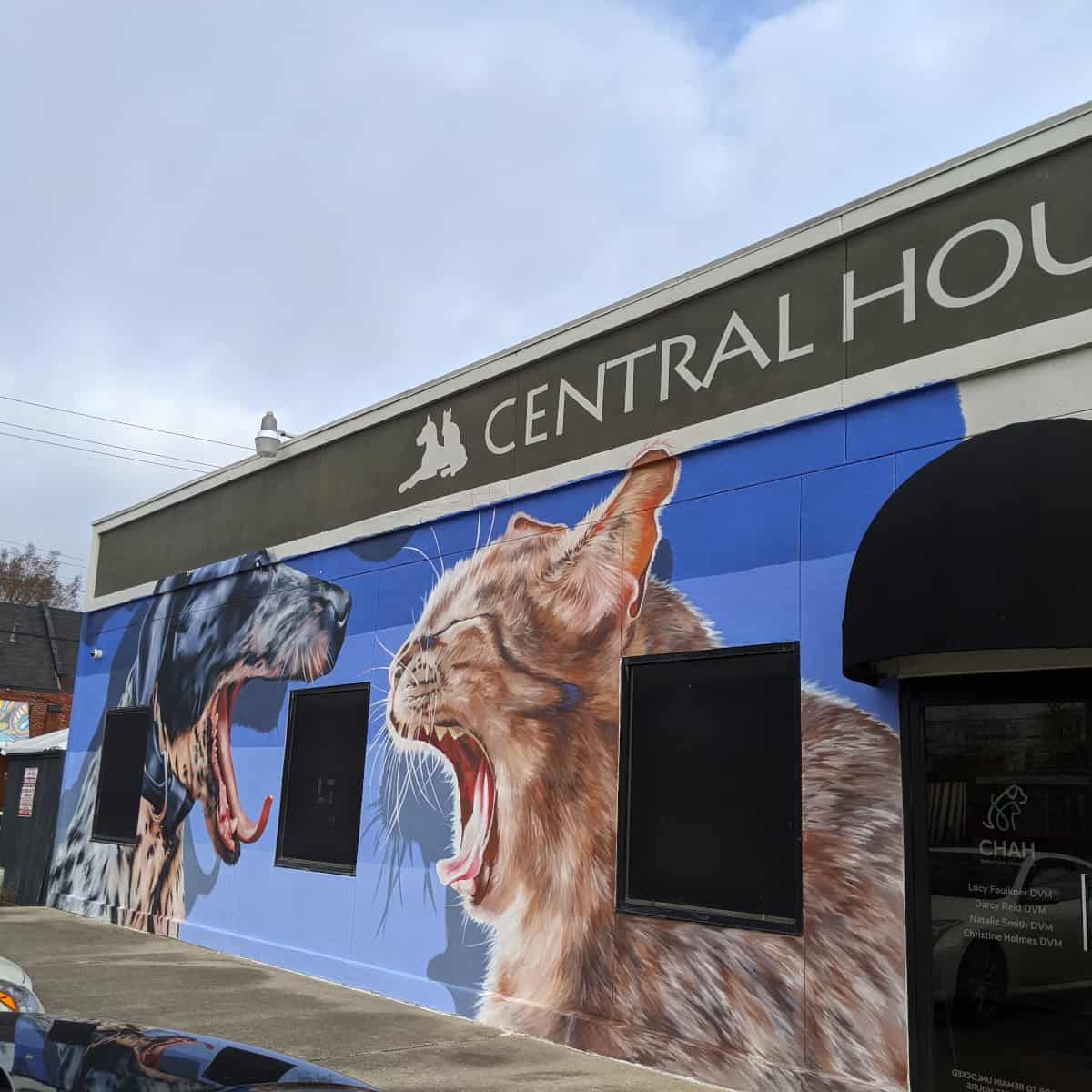 This mural is easy to see from the Westheimer curve. The animal hospital has free parking (just don't take their customer parking spots for more than a couple of minutes). You can also look for free street parking on the streets behind Westheimer.
Cars do park in front of the wall, so it might be hard to get a picture of the whole thing... but you can certainly get good sections of the big mural.
Once you are at the Central Houston Animal Hospital mural, you are very close to the Montrose Paint Wall, to Common Bond (for coffee or lunch) and Cherryhurst Park. And you can see all the murals in the Montrose area, HERE!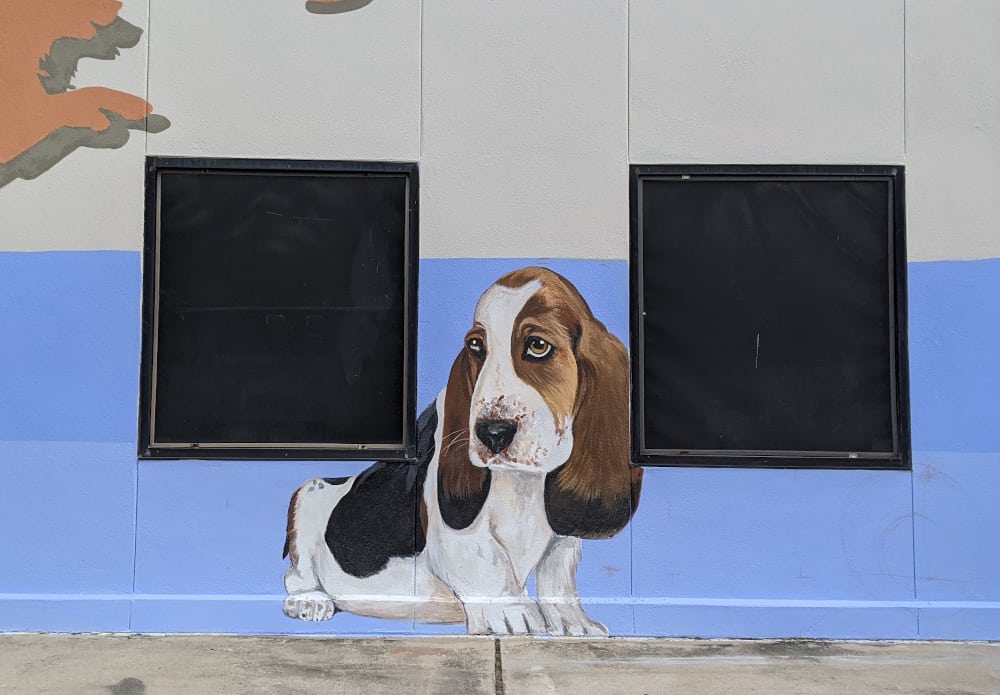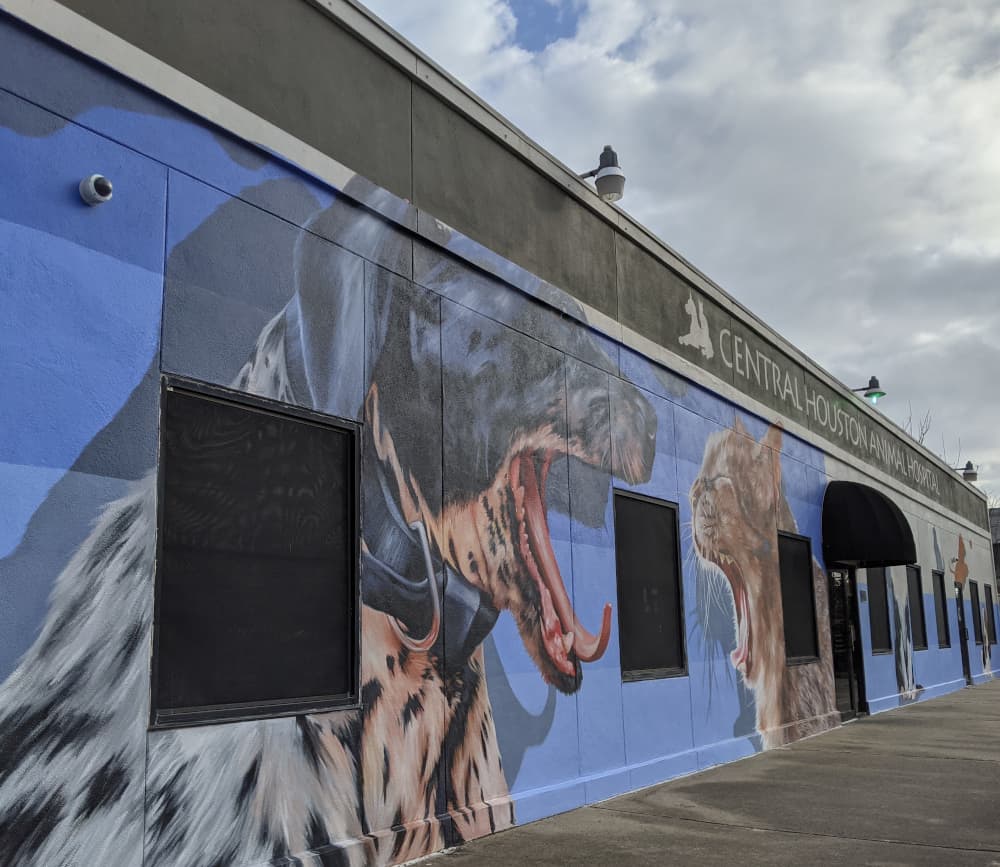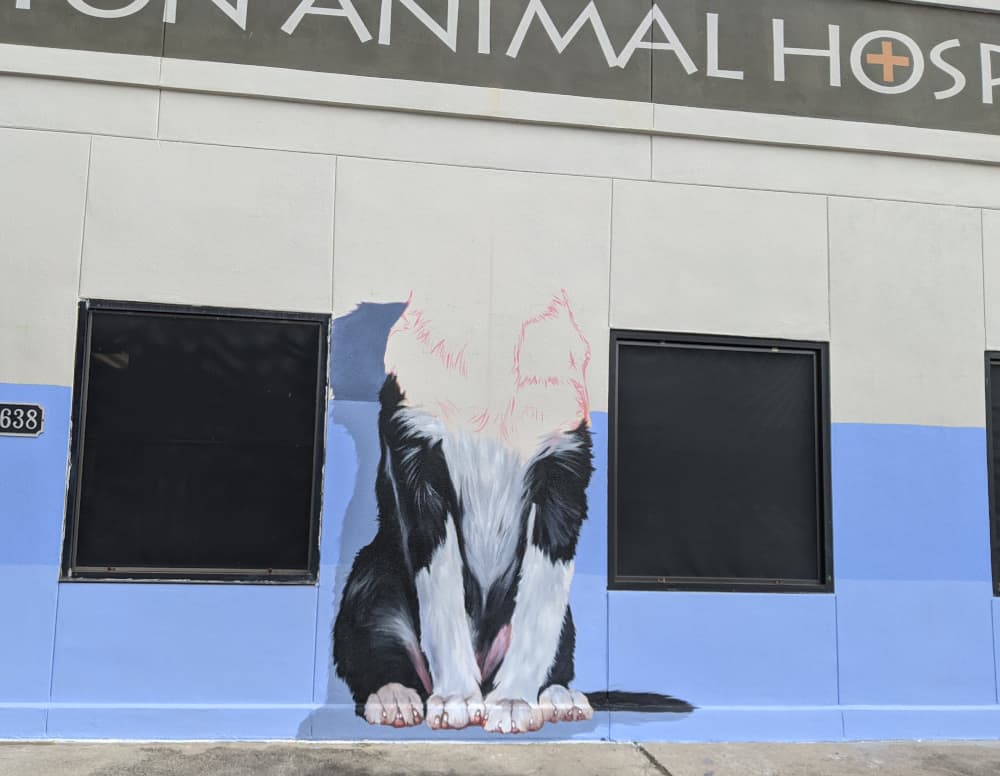 Central Houston Animal Hospital:
Address: 1638 Westheimer Rd, Houston, TX 77006