Address:  1700 Missouri St, Houston, Texas
This is Shanna! My kids, ages 6 and 4, and I are on a mission to visit a new Houston Park each week this summer. This week we visited Cherryhurst Park!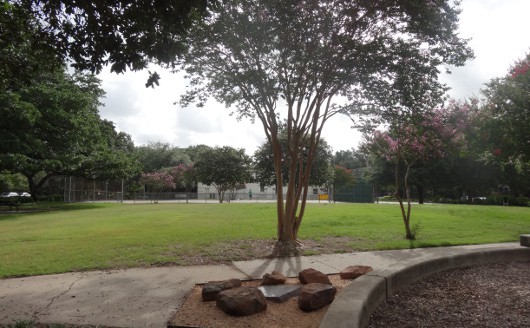 Cherryhurst is a small neighborhood park located in the Neartown/Montrose area. The nice landscaping and cleanliness of the area is immediately appealing. The playground area is fairly small and includes one large play structure and a set of swings. The most unique part is the two spring riders, which were the favorite of my kids.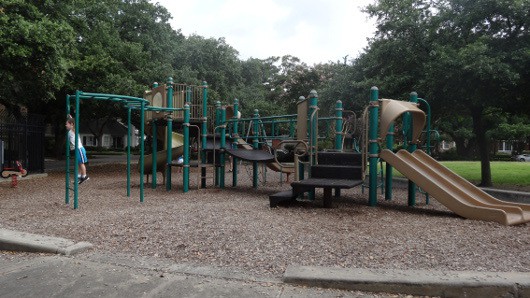 The park also includes a large grassy area that looks like it would be great for playing chase, kicking a ball, or walking a dog. There is also a tennis court and a tennis backboard that I fully intend to come take advantage of when my kids try out the sport. Then again, maybe I'll try to sign up for the free summer tennis lessons listed on the community bulletin board and make it someone else's problem! (See the latest classes HERE.)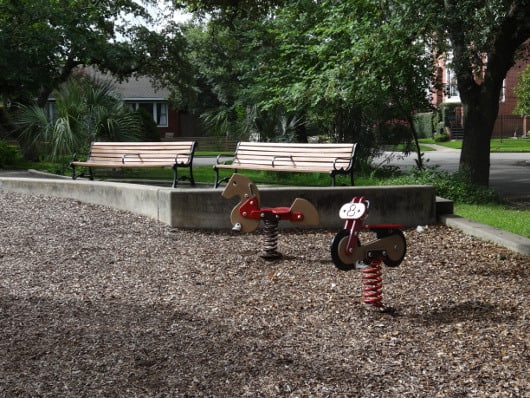 It seems like it is mostly families from the neighborhood who go to this park and everyone was very friendly. We'll be back when we have an extra few minutes, and also stop by the Wilson Spark Park!
View Larger Map
Find More Houston Parks Here: