Update: See the latest posts HERE!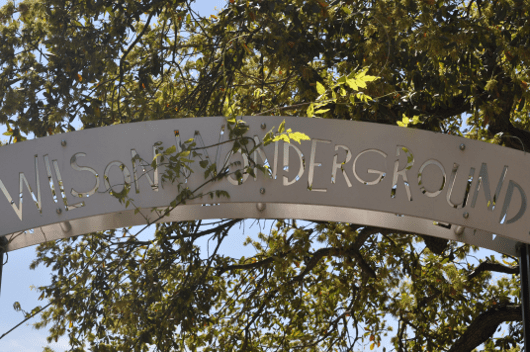 Address:
2100 Yupon, Houston, TX 77006-1830
Appropriate Age:
Any Age
Cost:
Free
Update: See the latest posts HERE!
I've reviewed a lot of Houston parks, and I'm here to say that the Wilson Wonderground Spark Park is one heck of a park. It is fantastic.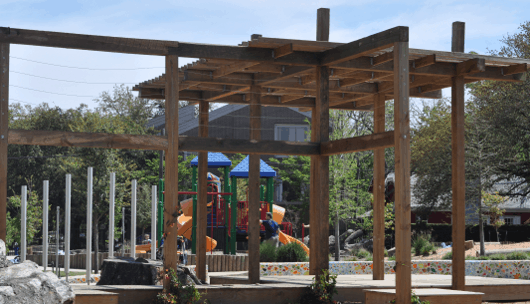 The Spark Park Program develops school parks into neighborhood parks as a way to increase green space in Houston. Wilson Spark Park gates open after school activities end and throughout weekends, holidays, and summer months for everyone to enjoy. When I told my son this, he exclaimed, "Kids get to go to school here?!".
It's that awesome.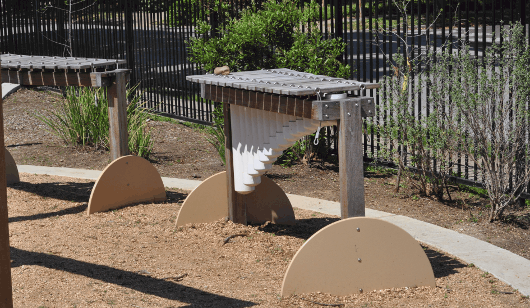 This wonderground has a traditional play structure, but you hardly even notice the slides and ladders and poles because the rest of the park is so great. There is a "palace", a pergola, picnic tables, a couple sand areas, music stations, mini-track, soccer fields, gardens, mosaics and lots of logs for climbing.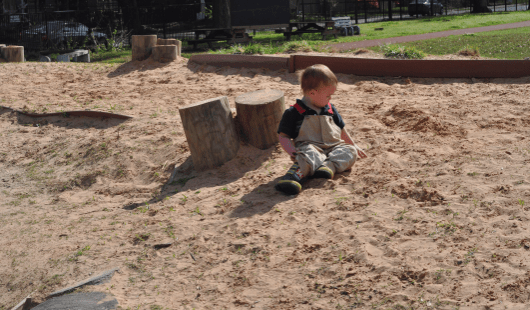 There is a giant tree stump that must be nearly 4 feet across. It looks like the school had to cut it down but couldn't part with the grand old tree. All over the park are giant logs for climbing.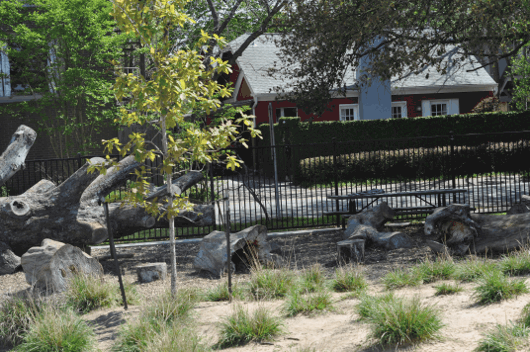 And as if that wasn't enough, I looked around and saw an outdoor classroom, complete with seats and an outdoor chalkboard. This may have been the point that I fell in love.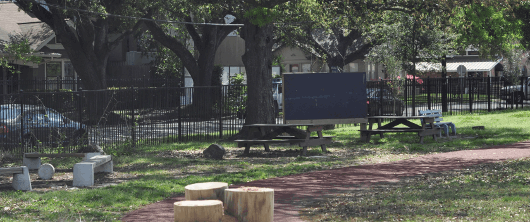 My big kids started in the "palace", a little rock fort, and quickly made their way to the giant logs (which I understand was the battleship). Back and forth they ran from some make believe dragon, stopping only to play (anti-dragon) music on the pipes.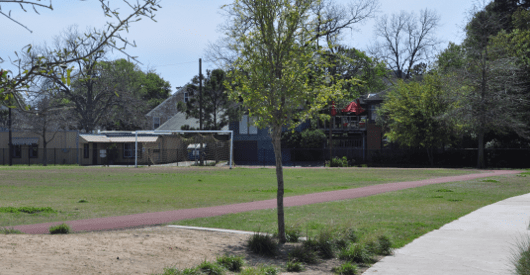 Baby James found some Wilson Park regulars who brought their own bag of sand toys. We dug in the sand and loaded the dump truck while the other kids ran wild. I was easily able to watch the big kids while across the park.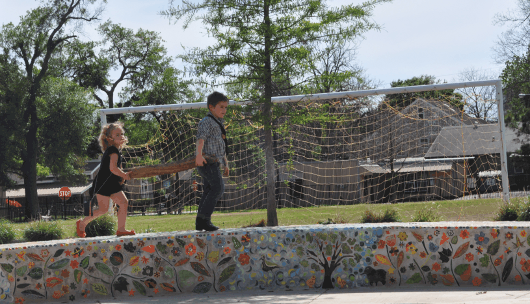 This Montrose park is fully surrounded by a tall iron fence, so the kids stay inside, but it's visible from the street and there are a lot of pedestrians watching over the park. You know I like to have a lot of eyes on public spaces, and this one had it. I felt very comfortable here with my kids.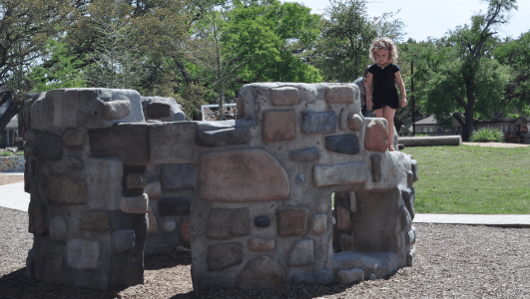 I didn't see any restrooms, so plan ahead. If you are driving over, you will just be a few blocks north of Westheimer and many restaurants (and restrooms).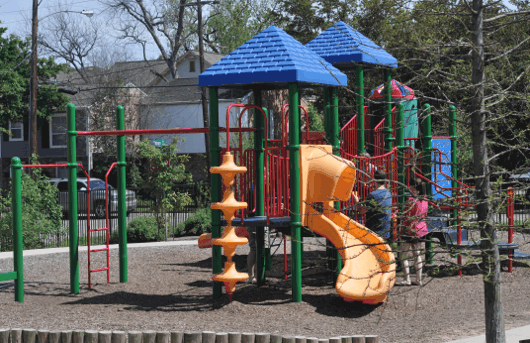 I highly recommend you check out this park. Stop by over the summer or on the weekend when there is plenty of street parking and the wonderground is open to the community!
&nbps;
Find More Houston Parks Here: