At BigKidSmallCity, we believe the more we know about the people of Houston, the smaller our city feels. And who better to meet than a sisters who are teaching your kids a second language, naturally?!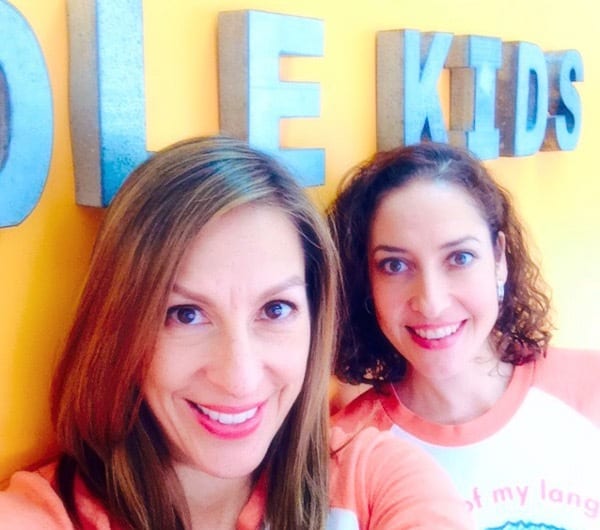 Meet Xochitl Ljuboja and Xitlalic Adcock of
Olé Kids Houston
! In their own words, they tell us about their school and what they love about Houston!
Olé Kids Houston offers parents and their children the opportunity to learn a second language in the most natural way. We offer stimulating language lessons for babies, toddlers, elementary grade and all the way through high school.
Native music, vocabulary-building songs, language immersion, festive visual aids, and games are all part of the classes. Also, our teachers are all fluent native language teachers and love what they do.
Some of our favorite things about Houston are the energy of the city, the diversity, the friendliness of Houstonians, and it might be weird to some but Xochitl even likes the humidity!
We Love Love Love going to the Zoo and riding the train at Herman park! We love riding our bikes around the neighborhood...and most of all love that we can go swimming in December!
We also love the Fall festivals... for example the Greek Festival, Bayou City Art Festival and Renaissance Festival. The weather starts getting just right and everyone starts feeling festive right around October!