At BigKidSmallCity, we believe the more we know about the people of Houston, the smaller our city feels. And who better to meet than a Houston Mom who not only takes beautiful pictures, but creates custom photo albums (so your memories are not just electronic!)... and who has also created a Houston summer bucket list for you and your family!
Meet Christi Megow of Christi's Creations! In her own words, she tells us about her family, her business and what she likes about Houston.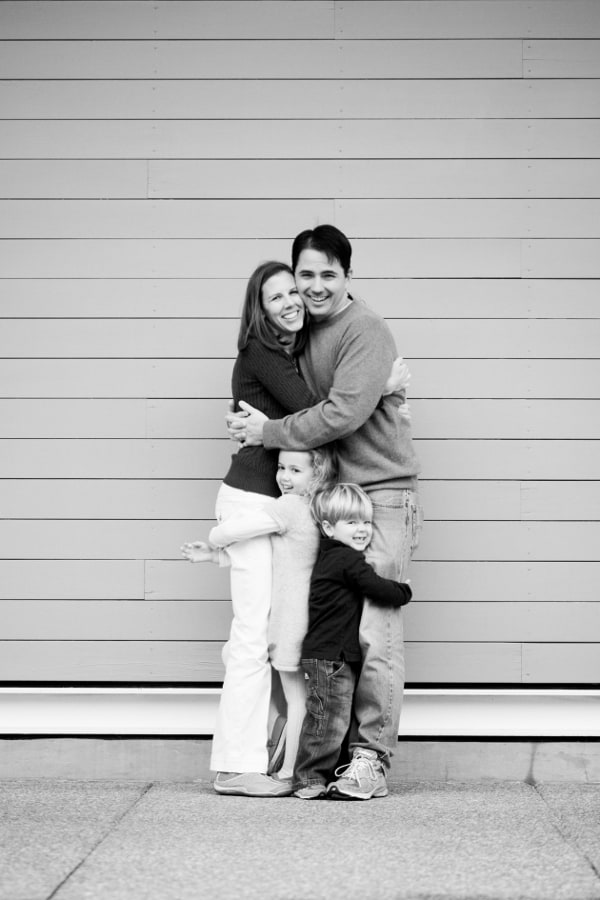 Hey Houston friends! My name is Christi. My husband, Jeff, and I are both Houston natives and met in the summer of 2000 at a downtown happy hour that he and a few friends organized to "meet chics" and it worked! We've been inseparable ever since! He is the most thoughtful, generous, kind, fun and handsome (bonus) man I've ever met!
Thankfully, he likes accompanying me on whatever adventures I dream up and isn't annoyed by my taking a million pictures (one of the advantages/disadvantages of being married to a photographer). Our family grew in 2010 with the adoption of our daughter, Grace (5) and then again in 2011 with our surprise biological baby, Matthew (3). I feel very fortunate to have experienced both humbling and miraculous ways of becoming a mother.
As I mentioned, I'm a photographer and have a business called Christi's Creations. One of the advantages of being a mom is that you have the best subjects in the world to take pictures of…your children! My two kids will probably have the best documented childhoods ever. This is because I not only am a photographer, but I also design photo albums.
I have loved photography ever since my mom gave me her hand-me-down 35mm Nikon with a zoom lens in high school. In addition to introducing me to photography, my mom also taught me to live in the present which is an essential trait to have as a photographer.
Initially the subjects of my photography were focused on nature, travel and architecture. However, when I became a mom, I found myself drawn to family photography. I love photographing children and families using natural light in relaxed situations, whether candid or posed. I also take professional portraits for corporate use, again using natural light.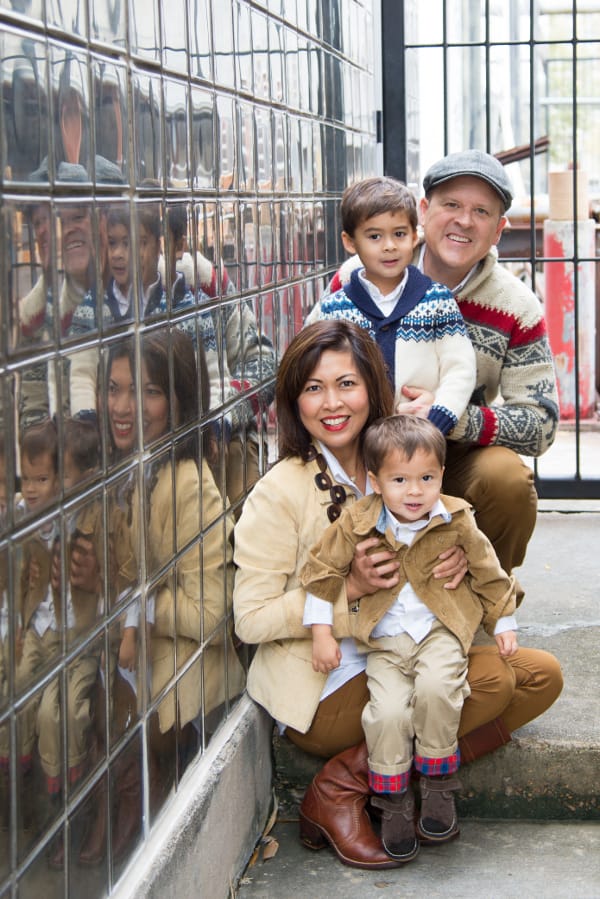 The Giles Family
My first photo album was designed for the adoption agency to tell prospective birth mothers about our family. When they first saw my album, they said they had never seen such a fantastic album and that I should consider making them for other families waiting to adopt. And thus my custom photo album service was born.
In addition to doing adoption albums, I make vacation, wedding, baby, birthday, anniversary and any other type of album you can think of. This is truly a joint effort with my clients and the end result is so much fun to share. My album portfolio can be seen at www.christiscreations.com. My kiddos especially love pouring through their baby albums and our annual family albums.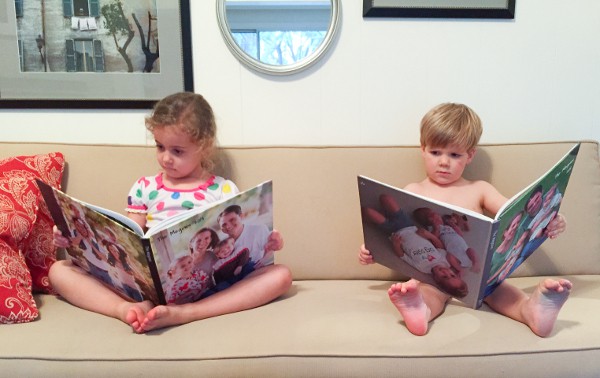 Grace and Matthew looking at our family albums
I love the people in Houston. They are some of the nicest, most down-to-earth folks you'll ever meet. They are also hard-working folks that make a point to give back to the city. As a result, there are lots of amazing things to do in Houston that are free or very inexpensive.
With this in mind, I've decided to make a point this summer to instill a sense of appreciation in my kids for the people behind all of the fun places we visit. We will be sending out thank you notes to each organization we visit with a picture they've drawn or a photo of them enjoying the activity and sharing what they liked about their visit. Already, we've gotten amazing feedback from the recipients of our thank you notes. Nothing feels better than being recognized for a job well done!
As you all know, children add many new dimensions to life, both fun and challenging. One of those challenges came last summer when I faced entertaining a 2 and 4 year old for the entire summer in Houston with no vacations! Thus was born my Houston Summer Bucket List which served as my one-stop resource for finding something fun to do with the kids all summer long.
I found a lot of great bucket lists online, but none that was easy to use. I'm a bit of a nerd and love spreadsheets, so I created my own list where I categorized attractions by inside/outside/wet and have a separate section for day trips. Then I added web links and addresses, and finally I put the hours opened for each day and the cost.
What took a lot of time up-front paid off big each day when I could figure out in minutes what adventures were available given the circumstances of that day. We managed to check off almost 40 items on our list and had a very memorable summer! The kids are already looking forward to doing it again this summer!
If I had to choose my top three things to do with kids in Houston it would be these: Hermann Park, Smither's Park and Discovery Green.
Hermann Park is a perennial favorite and is impossible to cover in one day since it boasts a zoo, science museum, outdoor theater, playgrounds, splash pads, fishing, paddle boats, a new Centennial Park and more!
Our favorite "off the beaten-path" attraction is Smither Park, next to the Orange Show. It's so cool to watch a park grow and change with each visit as artists slowly work to design and build it.
Another favorite destination in the heart of downtown is Discovery Green which comprises several water attractions, a playground, restaurants, grounds for picnicking, great sculptures and an amazing calendar of events.
By the way, all of these fun Houston attractions offer excellent photo opportunities! Happy exploring!