At BigKidSmallCity, we believe the more we know about the people of Houston, the smaller our city feels. And who better to meet than a Houston mom who created her business from the halls of the hospital, while being inspired by her son's reminder that he is a "Fuerza Elephant"?! This story you need to read.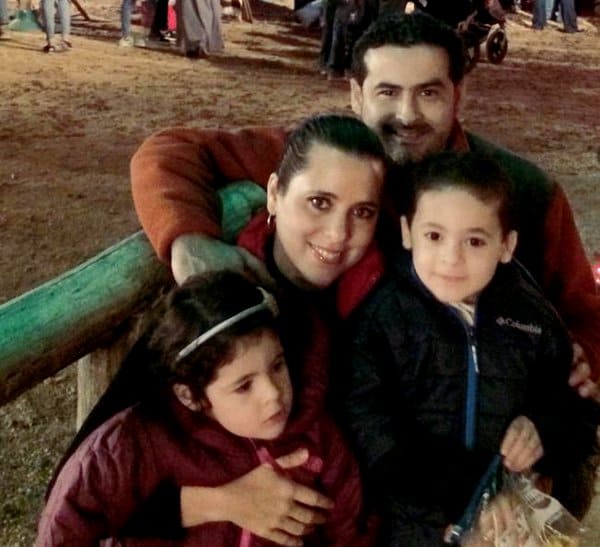 Meet Bianca Barona Abud of
Princess and Tiaras Spa Celebrations
. In her own words, she tells us about her family, her business and what she loves about Houston!
My husband and I moved from México to Boston 9 years ago. Then we moved to Roanoke, Virginia and finally to Houston, were we have experienced the happiest and saddest moments of our lives.
We came here looking for a better quality of life for us and for our future kids. After 7 years or marriage we decided that it was time for us to grow our family so we had Luca and 18 months later Isabella arrived. We were extremely happy!
My son,  Luca, has the energy of 2 or 3 kids together! When you are around him you can feel both calm and energy at the same time. Since he was a little baby he started to develop a fascinating love about animals specially elephants... this animals will represent an important part of his life.
Isabella is super sweet and super mature for her age, she is such a girly girl that loves to dress up, have her nails done and dance and sing all day long. Luca and Isabella love each other very much.
My husband and I were very fortune with our careers. I worked for the same company for 10 years as a Sales Director for Latin America and I used to travel a lot. Then one day our life changed.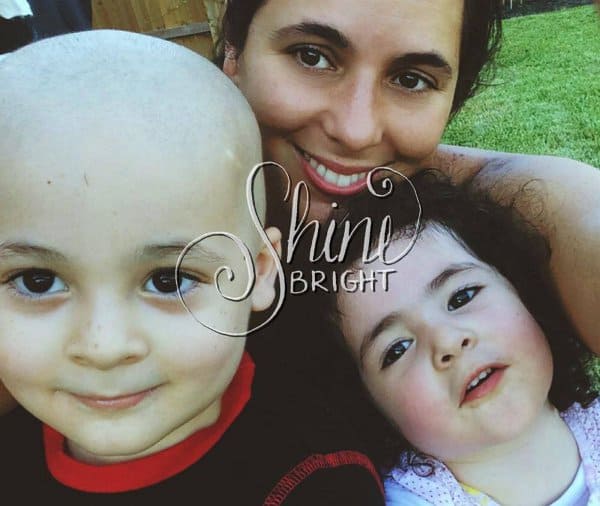 On February 18th, one visit to the ER with Luca, with what we thought was a severe flu, ended up with 20 days at the Texas Children's Hospital and devastating news. Our little 3 year old had ALL - Acute Lymphoblastic Leukemia.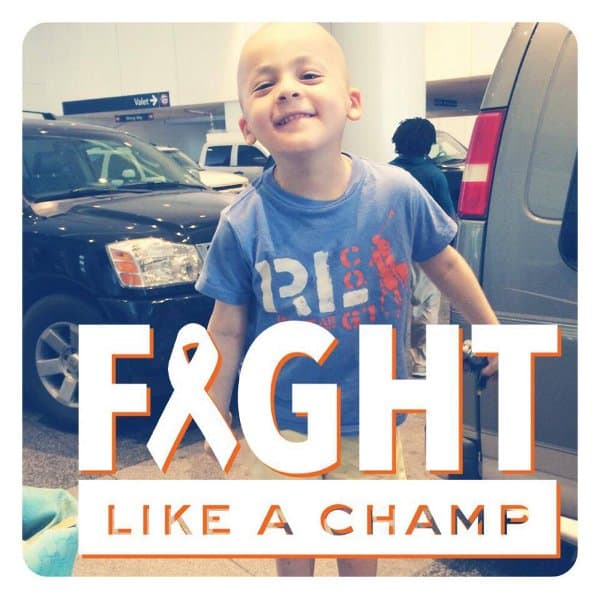 In a matter of 12 hours we started his chemotherapy, blood transfusions, thousands of doctors, medical information and a pain that we will never forget. I thought that we were super fortune that our jobs were letting us stay at the hospital and they were very supportive... however 2 weeks after we returned home my boss called me telling me that there has been a restructure in the company and that they had to let me go after 10 years.
At first I was in shock because of the situation, thinking about the medical bills, the insurance, my income, etc, etc, but then I remember that during our hospital days our son, after his first chemotherapy told us that he was strong as an elephant and starting laughing and playing again, so the " Fuerza Elephant" (fuerza means strong in Spanish) became our motto.
I started writing in a blog, talking about God and how He was with us during this difficult moments. One day I found that some of my writings have reached 20,000 people and a lot of people started writing me telling me that I was the one that was giving them hope... when I thought they were giving me the hope.
Two months after all this happen. my father-in-law died. We as a family were going through very very difficult times but We decided NOT to give up. Our son taught us to be strong, not to give up even in the worst moments and our daughter taught us that there is no need to be old to be strong and mature enough to be a rock for other people, even when you have difficult problems on your own.
We started helping our son with a lot of natural food and being happy and normal around him even in the worst days. He reacted to all the chemicals extremely well, and the side effects were not as aggressive as we thought. All the doctors were so happy with how things were going!
Looking at all the kids going through all this difficult times at the hospital but still smiling and moving on I got the inspiration to create my own business. I wanted something for kids and looking at my daughter so girly girl, loving to dress up and do her nails and dance and sing (something that I enjoy myself) I decided to create a Spa for Little girls were they can laugh, dance and have fun and being themselves, being beautiful both inside and outside.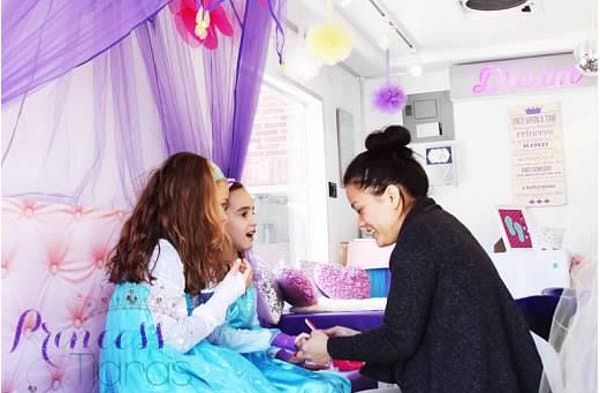 I didn't wanted to have a business that will encourage girls to be vain but, on the contrary, to have a place where they can build memories with their friends, dancing, leaving sparkles all around them and have fun.. and smile.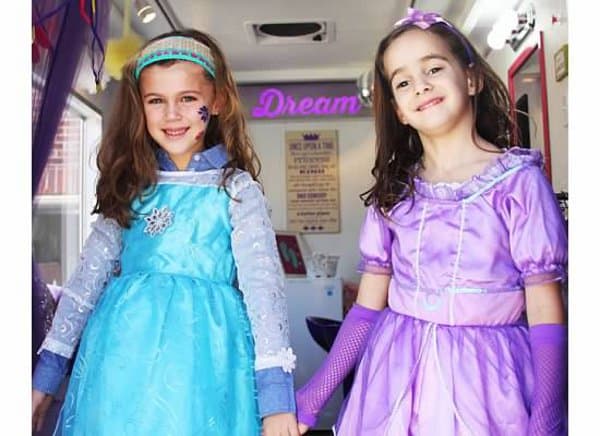 Their smiles make my heart smile... and knowing that no matter what, no matter who, no matter when something bad happens in your life you have to find your inner strength, never give up, find that smile that makes your day bright enough for you to stand up and continue walking. Because if you stop and look for that Fuerza Elephant, you will see that life its always pretty amazing.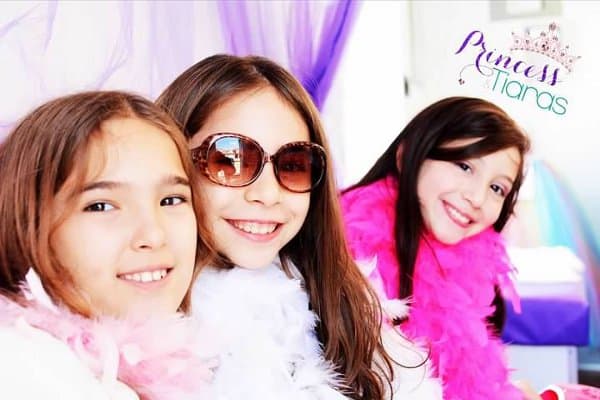 Princess and Tiaras Spa Celebrations
is a unique 18ft Spa on Wheels where you will have the most amazing time with your friends... full of mani, pedis, makeup, fashion, glitter and lots and lots of fun!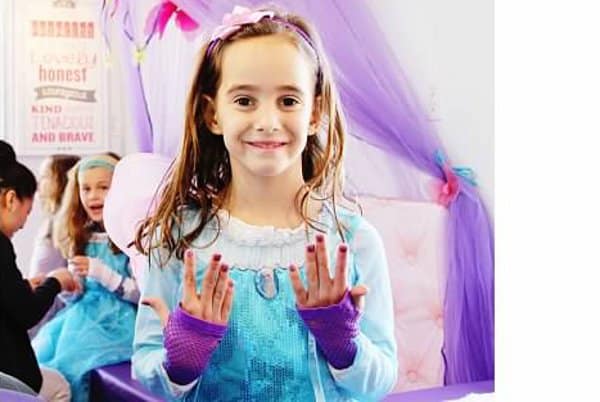 Our party services are perfect for playdates, birthday parties, school raffles, slumber parties or just because! We bring the fun to your own door or any venue of your choice so your girls can enjoy their time inside our Spactacular Truck.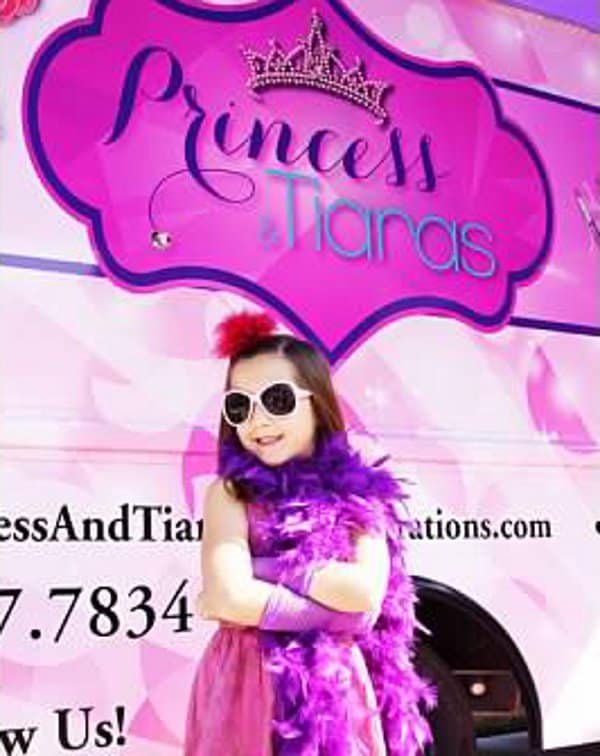 Once they enter into this girly world they will relax starting by choosing any accessory from our dress up closet that includes princess dresses, tiaras, feathers, hats, gloves, necklaces and more! Then they will have a yummy mani and/or pedi (entertainment purposes only) with delicious hand lotions and fizz bombs. After that the girls will have makeup and glitter tattoos but the most important thing is that during the party they will build memories and will have a lot of fun!
We have a Pink Carpet for the girls to have a super fun fashion show with lots of photo props for every picture opportunity! We also do custom parties according to every need. Your satisfaction and happiness is our priority. We will be honored to be part of your special day.
One of the reasons why we decided to move to Houston, believe it or not, is the weather!! We are from the south of Mexico where the weather is similar so for us it feels like we are home!
We love that this city is super family friendly, the schools are amazing and just be in the place where everything-is-bigger makes us smile!!! The houses, the food and even the people are bigger in Texas!!!
Every year we enjoy the most amazing events like the Rodeo with all the music and delicious food! We also like the Texas Renaissance Festival for Halloween where you truly feel like you are in the medieval times. Also, we like Santa's Wonderland in Christmas, where you can enjoy a delicious hot chocolate on the bonfire listening to some amazing country music!
We are truly blessed that we live in Houston for these reasons, but also because of the wonderful medical service that has made a big difference for us during these times.