At BigKidSmallCity, we believe the more we know about the people of Houston, the smaller our city feels. And who better to meet than a Houston mom that keeps you updated on family friendly activities in Southwest Houston?
Meet Harlisha Homer! She publishes Macaroni Kid Southwest Houston and keeps families updated on events and activities happening in SW Houston and Fort Bend! In her own words, she tells us about her family, her website, and what she likes about Houston.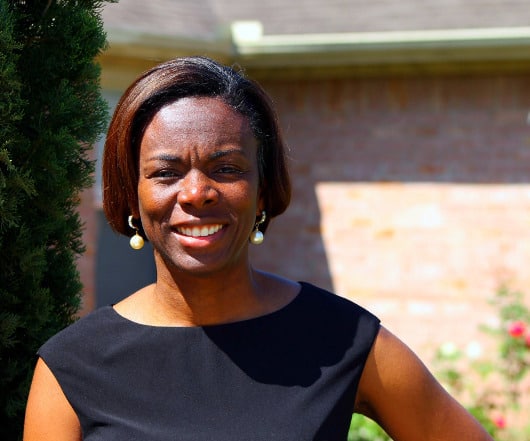 I am a mother of four - one in high school, two that are heading to middle school (yep - twins!) and one in elementary school. Next year, for the first time, I will have a child represented in each phase of public school. Sounds like I'll be living in my van! My oldest is my only girl. With three boys and a girl, there's never a dull (or quiet) moment, except when everyone is asleep.
As for me, I am a native Texan, and I was raised just south of Houston in Angleton. As a child, we spent many of our weekends in the Houston area. I've been in Houston for over twenty years, since I moved here to attend my beloved University of Houston (go Coogs!). I like to enjoy reading, music, travel, and being silly with my children. And I miss Astroworld.
I have published Macaroni Kid Southwest Houston for nearly four years. Macaroni Kid is a weekly website and newsletter listing family-friendly events and activities happening in my area. It is a national site, with over 500 communities across the nation. I publish the one for SW Houston and Fort Bend only.
A researcher by nature, I was always looking up things to do and places to go with my children, so it seemed a natural fit. And I've met some wonderful, supportive women in the process.
I love the diversity that is Houston. I love the culture. I love the Downtown skyline. I love that, if you're ever lost, Loop 610 will take you back to familiar territory. I love the variety of things to do and places to eat and shop - that I have my choice of both supermarkets and Farmer's Markets.
I love Texas high school football. I love the University of Houston and the Cougars. I love the accessibility to the beach. I love that my children can attend schools where they can learn instruments and arts at young ages. I love that we have access to some of the best medical care in the nation.
Most importantly, I love the friendly, welcoming vibe of the city - the fact that people still say "Good Morning" and "Good Afternoon".
It seems simple, but I really love Hermann Park and the Houston Zoo. Hermann Park is so beautiful, especially in the mornings. And the Houston Zoo? Let's just say that I maintain a membership so that I can enjoy the zoo whenever, even when the children aren't with me!
The Hall of Paleontology at the Houston Museum of Natural Science is always hit with my boys.
And, my daughter is at an age where we can enjoy shows at the Hobby Center. That's one of the ways that we enjoy "girl time".
With children in multiple age groups, it's often difficult to find an activity that pleases everyone. The Houston Livestock Show and Rodeo is a tradition that we all enjoy, with something for everyone. We get very excited around rodeo time! And on Memorial Day weekend, my extended family and I enjoy going to Miller Outdoor Theater to greet summer with a performance of Dancin' in the Street... Motown and More Revue. It's always a treat to see music fans of all ages dancing on the hill.