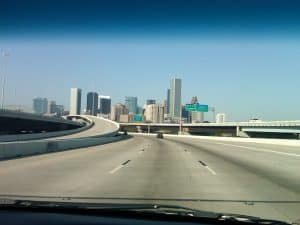 My kids love Downtown Houston. When I ask them what they want to do, they usually don't say the zoo or the museum. They say, "Downtown!".
Likely they pick Downtown because we take METRORail there. Riding the train is an adventure all its own. Parking is easy at Hermann Park or near Natachee's at Main Street and Berry. At the station you can use cash or credit card to buy a $1.25 one way ticket. Kids under 5 ride free. If you have not mapped out your own trip, jump off at Main Street Square. It's centrally located in Downtown and close to most of the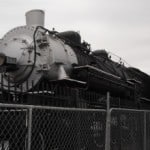 fun.
If you decide to drive instead, there is metered parking on the streets that is free after 6:00pm and on Sundays. Parking can get tight from 4:00pm-6:00pm since it's prohibited on many streets for rush hour. Here is a map of parking options in Downtown.
How ever you get there, check out this MAP to get familiar with Downtown. METRORail runs Northeast up Main Street. To simplify the instructions, I call it plain North.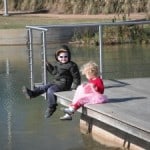 Discovery Green is always a good destination when visiting Downtown. There is a playground, splashpad, green space and tons of events. Check the Discovery Green calendar HERE. Discovery Green is about 5 blocks east of the Main Street Square METRORail station.
Just a couple blocks north of Discovery Green is Southern Pacific Steam Engine 982. This steam engine is in the middle of a construction zone now, but worth a walk-by for the train lover in your family.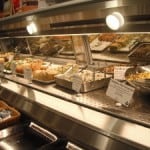 If you go back to Discovery Green, and walk one block west towards the train tracks, you can find Phoenicia Specialty Foods on the ground level of One Park Place. It is a grocery store and deli where you can pick up some items for lunch, a cookie, a drink or take the kids to the clean restroom. You can eat at tables in the store or take a picnic back to Discovery Green.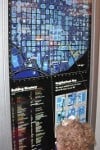 Want to check out the Downtown Tunnel System? Check out the map HERE. They system is huge and connects most of Downtown. If you are a little intimidated, start at Macy's. Back at the Main Street Square METRORail station you will see Macy's. Take the elevator or escalator to the basement. Here you can walk through a tunnel to an underground food court. You can check the map on the wall and explore the two connecting tunnels or just head up to ground level. The tunnels are open on weekdays, during working hours.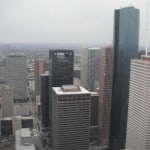 If it is a weekday, don't miss the free observation deck in the JP Morgan Chase Building. From Main Street Square, walk one block west and a few blocks north to Travis and Capitol. From the lobby you can take the elevators to the 60th floor and highest public observation area in Downtown Houston.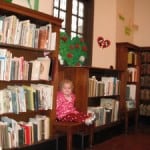 While on the west side of the train tracks, don't miss the theater district and civic center. From the JP Morgan building, just walk west on Capitol. Once you hit Smith, head south to see  Tranquility Park and City Hall. One block south of here, you can stop in the Downtown Central Library or the Julia Ideson Library. The Julia Ideson building was recently renovated and has amazing architectural details inside. You cannot check out books here, but you can visit the children's reading room and enjoy a story with your child.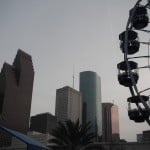 If you are interested in visiting the Downtown Aquarium, go back north on Smith, past Capitol, and go west on Preston. This will take you over Buffalo Bayou and to the Aquarium. While you are on the Preston Street bridge, you need to find the Mysterious Red Button.
Need more information? Head over to DowntownHouston.org. Looking for an event? Check HERE. Hungry? Check out the list of restaurants. We can personally recommend El Rey, Bombay Pizza, Jason's Deli, Bangkok Chef, Phoenicia and The Shops at Houston Center.
Whether you want to do a little or a lot, we recommend spending some time in downtown. We were intimidated by the scene the first time we went, but once we started using the train tracks as a reference point, we were able to confidently navigate around our city. Now we spend most of our free time there and my kids just can't get enough of Downtown Houston!