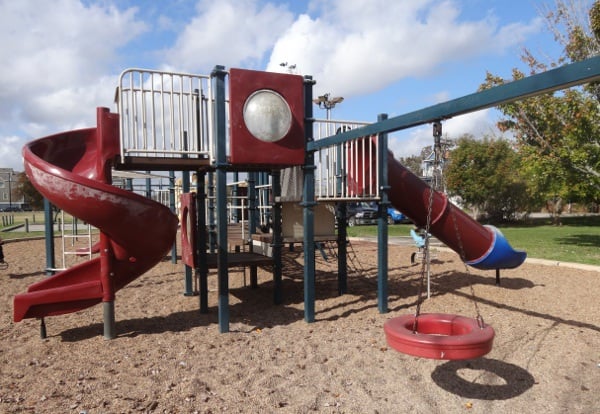 Address:
725 Lawrence Street, Houston, TX 77007
Lawrence Park is not the fanciest park that we've visited, but is a great find for families that love to play sports!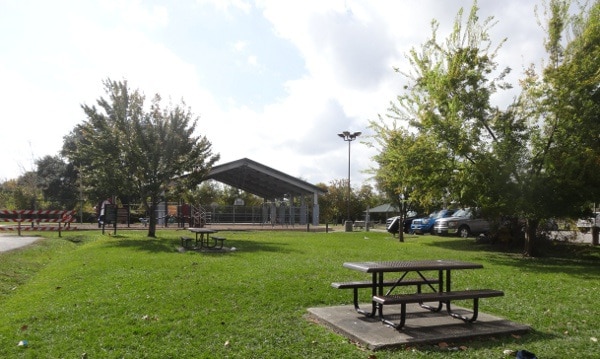 The park is located on the western end of the Heights Bike Trail so is a great starting place for a bike ride or a walk. It also has a full, covered basketball court and a baseball diamond with a backstop. Although I'm not positive they work, there are lights at both of these locations so an early sunset doesn't mean you have to go home early! There is also plenty of open space if you feel like just tossing or kicking a ball around.
The park does have some playground equipment too. The equipment seems to be older and a bit sun-faded, but the slides, monkey bars, swings, tire swing, and spring riders all work fine. There is some graffiti, but it was just names and I don't think the kids even noticed it.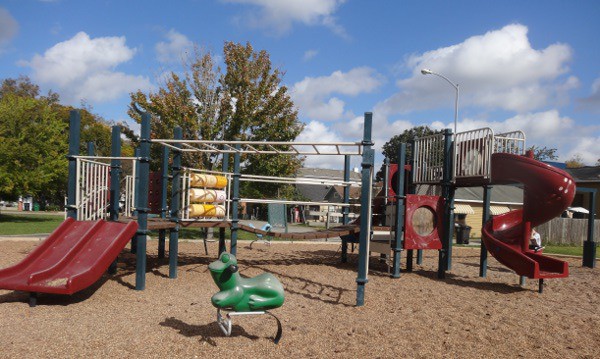 Nearby are a couple of covered picnic tables, and there are other tables scattered around the park. There are also some benches so you can sit to watch the kids play. There are water fountains too, but instead of restrooms there is just a porta-potty. The park isn't fenced, but it is in a very low traffic area.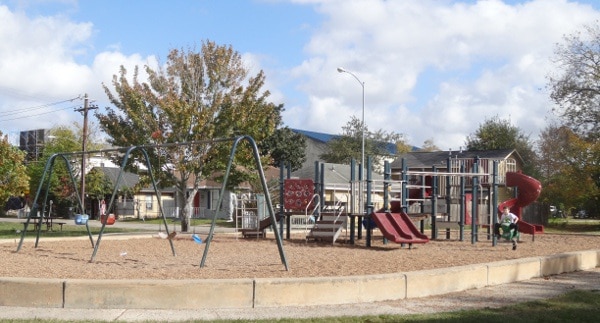 The next time we want to visit a park that is a bit off the beaten path, we'll come here and bring our sports equipment too!