Lawrence Park is in need of a playground update... but this post is about why it's still a great place to go!
Lawrence Park is tucked behind the redeveloped shopping center, MKT, and is right on the Heights Trail.
The park itself is big, with a small playground, swings, a big basketball pavilion, covered picnic tables and enough grass for a pick-up baseball game.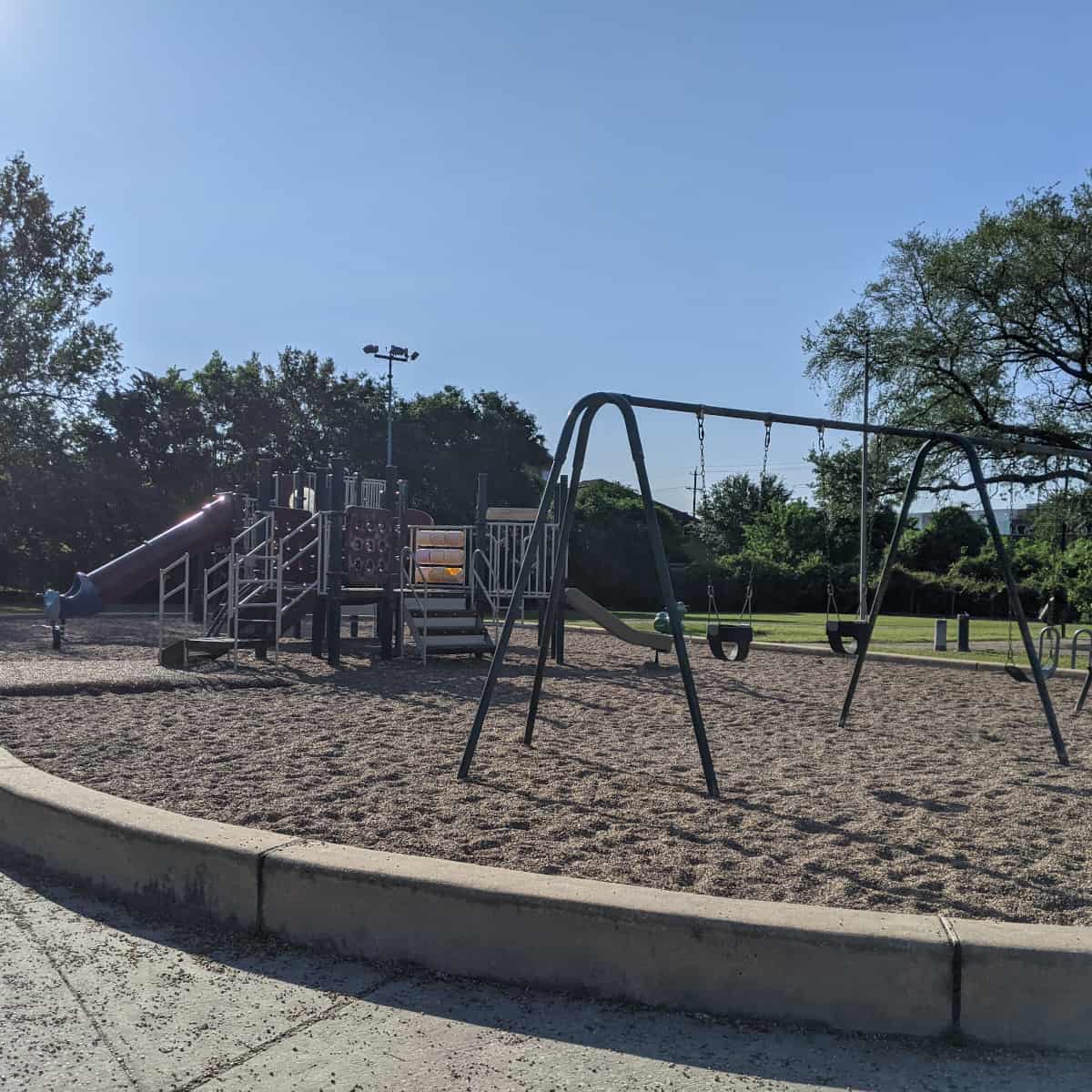 You can play at the park... and then head to the trail or MKT.
MKT has a lot of free events like farmers markets and kids classes on the lawn. Plus, the center is filling up with shops and restaurants.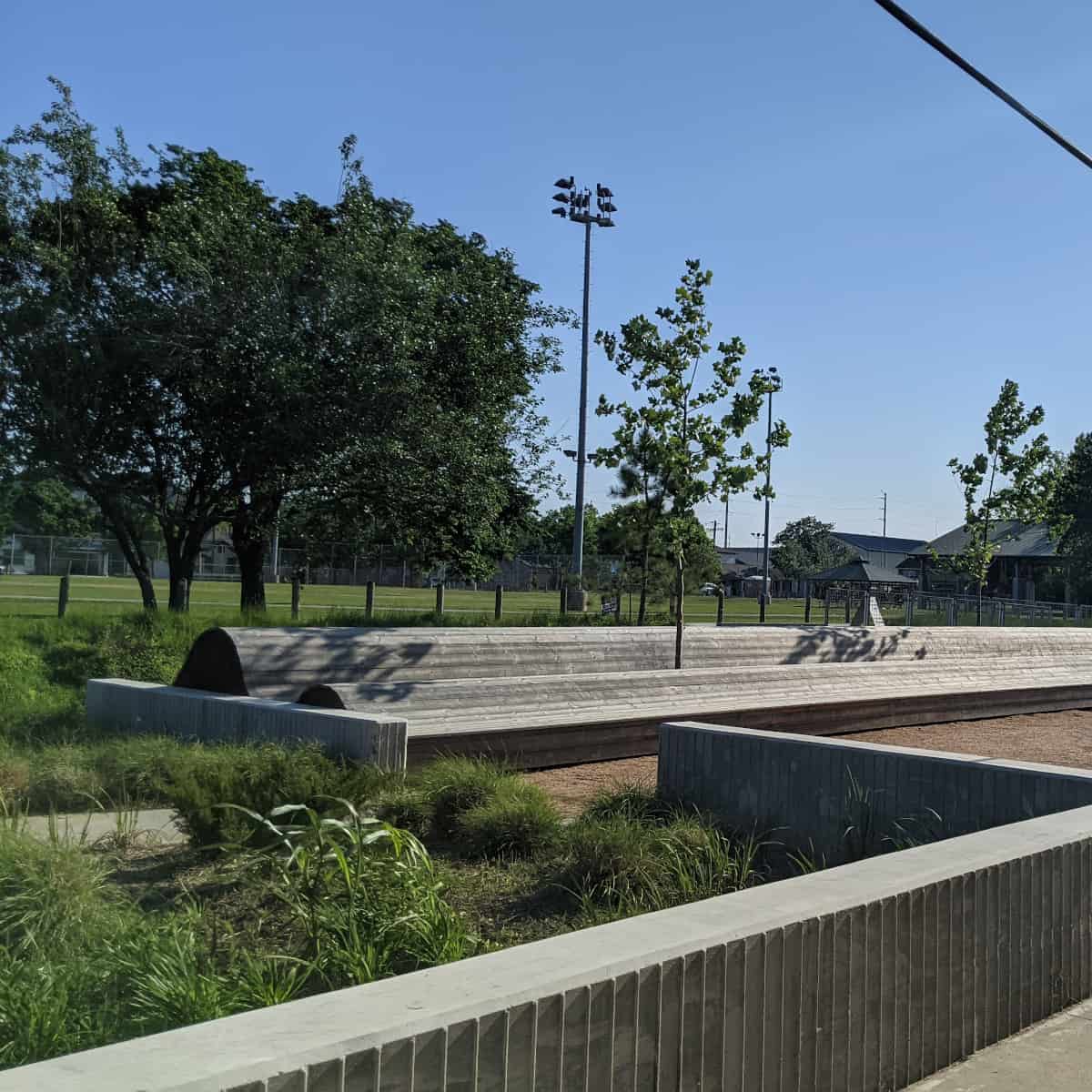 On the Heights Trail, you can walk, run, bike or scooter under the Shepherd bridge and get to the White Oak Bayou trail. Or, if you go the other way, you can get to Donovan Park, Melange Creperie and more.
If you go on the trail, you will want a stroller for the little kids... but it can be any kind. The trail is paved and smooth.
Also, if you want to avoid the bikes and runners, little kids can bike and scooter along the paved path at Lawrence Park.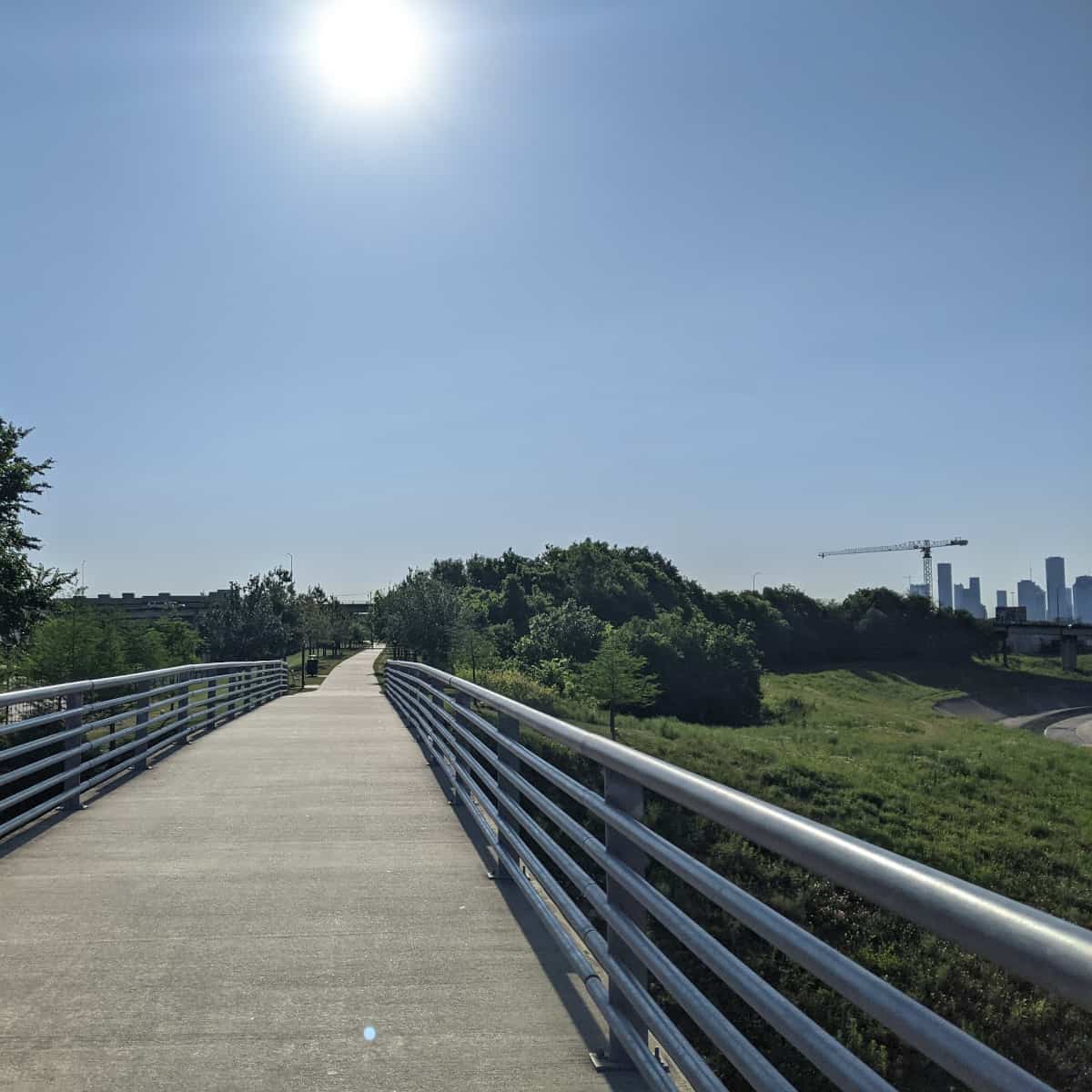 Lawrence Park has a free parking lot. There is also free street parking... it's just a little tricky with the drainage ditches.
So, in summary, the playground at Lawrence Park may not be the greatest... but we always have the greatest time there.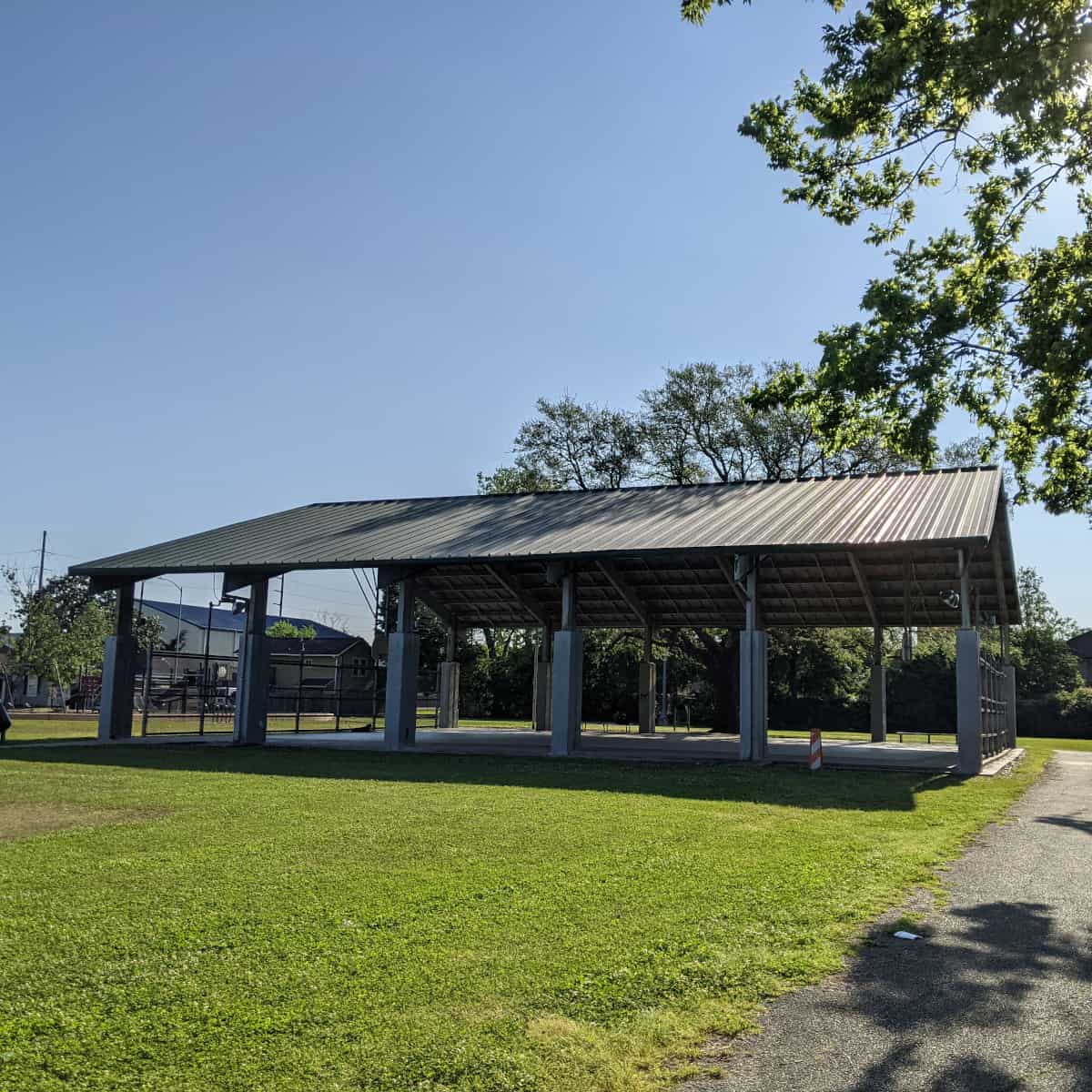 Click the address for a map: 725 Lawrence St. 77007
Or click HERE for more Houston area parks.