Hi from Pranika! We are a family of 4 that enjoys eating and cooking. My girls love to help in the kitchen as well. They are always asking to do this, that, or the other to help with dinner.
I work full-time and 1 of my biggest dilemmas is "What to cook for dinner???". I like things to be fast, easy, and delicious on weeknights. I sometimes plan ahead on the weekends and think about what we will have for the week, but that's only about half the time!
I hope to give you all some quick and easy ideas to help put food on the table fast and get your kids helping and eating! This week's recipe is Quinoa and Chicken Thighs with Bell Pepper and Onion!
Quinoa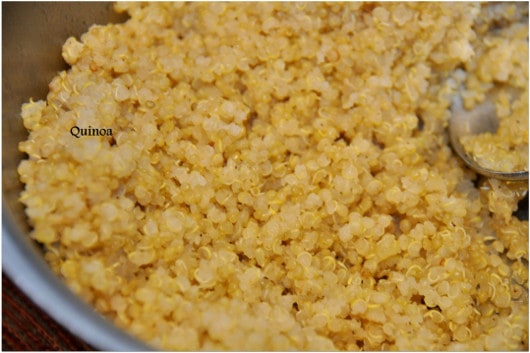 2 ¼ cups of water
1 tsp olive oil
½ tsp salt
¼ teaspoon pepper
1 cup quinoa (rinse in fine mesh strainer under cold water)
In a medium sized stainless pot, add water, olive oil, salt and pepper on high and bring to a boil. As soon as water is boiling, add quinoa and turn heat down to low.
Cook for 22-25 minutes and turn off heat. Water should be absorbed and you will see tiny spirals (the germ) separating from and curling around quinoa seeds.
This recipe is for white quinoa but may vary slightly for other varieties of quinoa. For variety in use with other recipes, you can also use broth instead of water or other aromatics such as a sprig of rosemary, chopped garlic, other dried herbs and quinoa can be a basis for salads and side dishes.
The kids like to help wash the quinoa and help measure the salt, pepper, and olive oil. They sometimes have the quinoa by itself with a sprinkle of grated parmesan and the chicken (below) on the side.
Chicken Thighs with Bell Pepper and Onion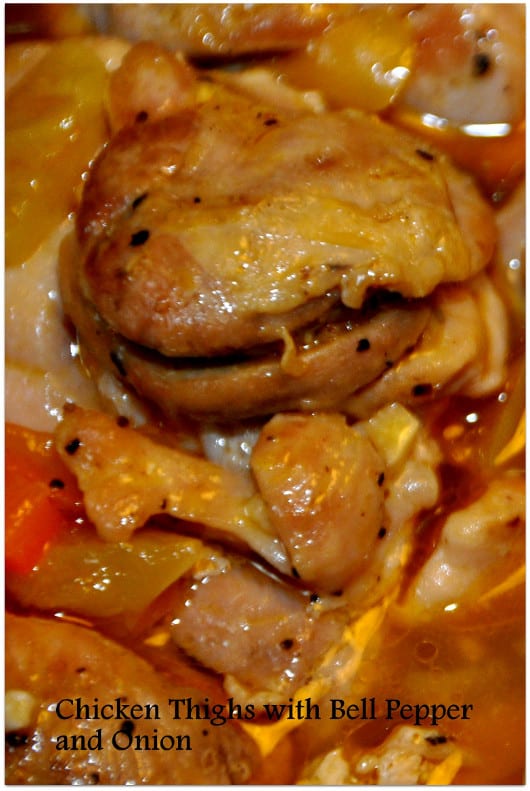 1 tbsp olive oil
2 lbs boneless, skinless chicken thighs
1 bell pepper, seeded and diced
1 small onion, diced
2 cups chicken or vegetable broth
Grill seasoning
Add olive oil to large non-stick pot (pot should have a lid that fits tightly) and heat on medium high. Sprinkle both sides of chicken thighs with grill seasoning and add chicken to pot.
Sear chicken for 3-4 minutes on each side. Add diced bell pepper and onion. Turn chicken once more and allow bell pepper and onion to cook for 3 minutes. Add 2 cups of broth and turn heat to low.
Cover and cook for 20 minutes. Serve chicken and gravy over quinoa, rice, or pasta. My girls eat this chicken up lickety-split, usually have seconds, and don't mind the vegetables in it either!