We like a lot of restaurants around Houston but we love when we stumble upon a really good hole-in-the-wall. The kind where only the locals know to go, that might be small or even a little run down but the food is good and the people are great. (And to be clear, we use the not-well-defined term, hole-in-the-wall, as a compliment!)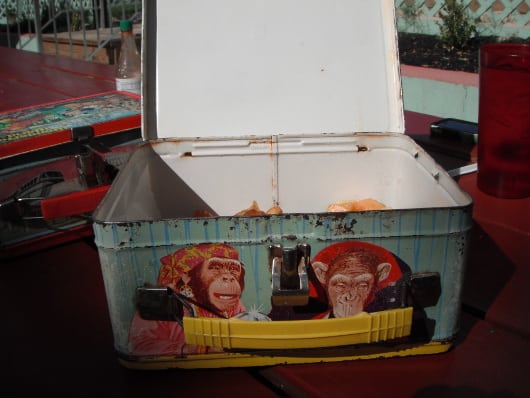 So, to find more good restaurants, I asked the BigKidSmallCity community for their favorite hole-in-the-wall restaurants and this is what you told me! If you have another one to add, please let us know!
Last Concert Cafe (Downtown) - "Knock Loud and Wait"... This is what it says on the front door! Check out the post on Raised on the Rail!
Lankford Grocery (Midtown) - Originally it was a Mom & Pop Grocery Store and the mission statement says: "We have nothing small, nothing healthy, and nothing fast. We never give you a check, but that does not mean its free. You pay at the register as you leave. If you do not have 30 minutes to spend, you should try us another day. We have great food, but its not fast food. Everything is made to order just like you like it!"
Natachees (Midtown) - There is no more sandbox... but the restaurant with the country style porch and patio, right at the METRORail stop in Midtown, remains.
Teotihuacan (Heights) - Cheap, casual, and really yummy!
Graffiti's (Heights) - Good art, good food.
Little Matt's (West University) - The outside is gray and boring, but inside is a kid's paradise!
Southern Komfort Kitchen (La Porte) - "Open until guests stop steadily coming through the door".
La India Bonita (League City) - You need to try the breakfast burritos (and everything else). Cash only.
Chicks Pits Cookers (Crosby) - Online review: "Chicks Pit rocks your face."
The Shack (Cypress) - It has an outdoor play area for kids!
Clay's Restaurant (Clay & Highway 6) -  Big patio and "farm" with chickens and a peacock walking around. Lots of play space.
Humble City Cafe (Humble) - It's like a Cracker Barrel and they are so sweet and nice. Great food too.
Petes Burger Place (Porter/Kingwood Area) - Great food, awesome decor on the walls, kid friendly.
Casa Imperial (Jones & 1960s) – Live music on Friday night. Kids can't go nuts but it's definitely a fun atmosphere and they like kids.