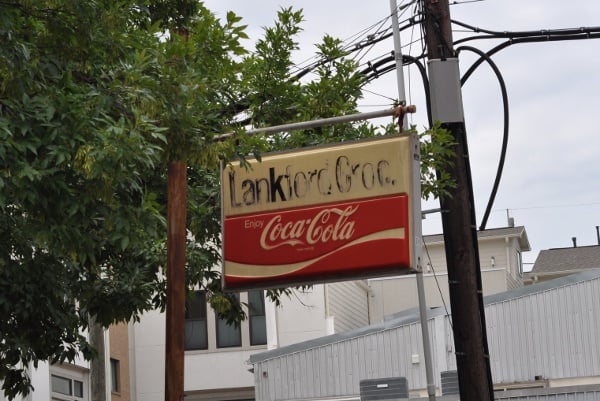 A casual restaurant, where the locals know to go, with friendly staff and great food is my very favorite kind of
restaurant
. Lankford Grocery has all this, plus it gets bonus points for being a hole-in-the-wall with a story.
It's easy, good and there is no special handshake required. You just walk in, find a table, order your food, pay at the counter (with CASH) and are on your way.
Located in Montrose, this restaurant has giant garage doors, plywood floors, Food Network photos on the wall and is jam packed with customers.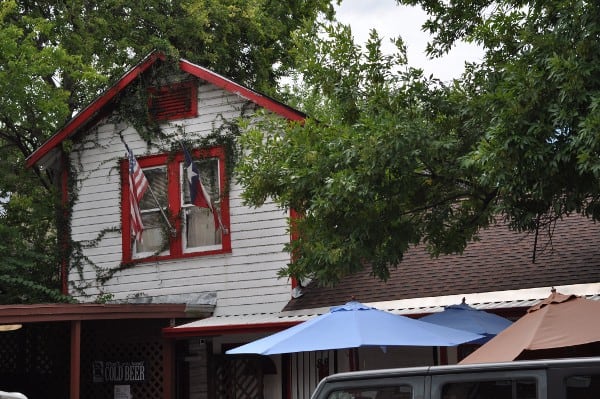 Lankford Grocery started as a Mom and Pop Store in the late 30's. It started making deli sandwiches in the 70's, and then added the burger... and eventually the restaurant took over the grocery store.
If you read their mission statement, you'll pretty much know what to expect...
Lankford Grocery Mission Statement:
"We have nothing small, nothing healthy, and nothing fast. We never give you a check, but that does not mean its free. You pay at the register as you leave. If you do not have 30 minutes to spend, you should try us another day. We have great food, but its not fast food. Everything is made to order just like you like it!"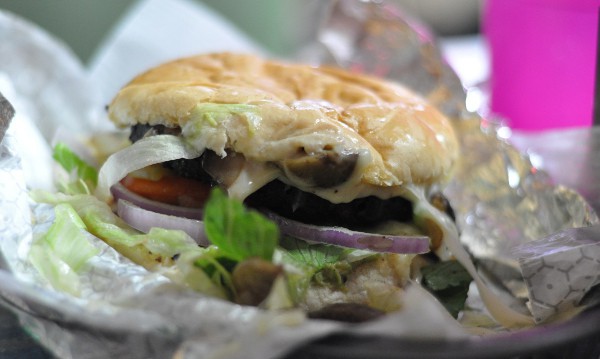 Lunch at Lankford:
We went on a weekday and were greeted by the kindest staff we've found in Houston. Sometimes the locals-only spots are a little rough with newcomers... but not Lankford Grocery.
The staff told us to find any table, the waitress took our order quickly and was the nicest person we met all day. Families, businesses men and women, couples, locals... everyone was treated well.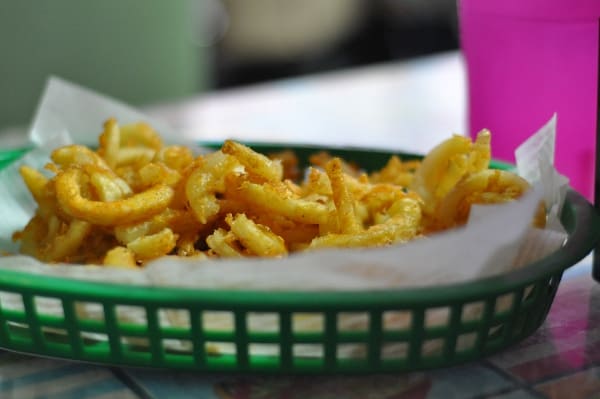 We ordered the Veggie Burger, Philadelphia Burger, Curly Fries and Iced Tea. The menu also has items like enchiladas, jambalaya and fish tacos... but we had to try the burgers we saw on the Food Network. (But no way was I trying the
Firehouse Burger
!)
The burgers came out quickly... and these are 2-hand-burgers. Giant, cut-in-half... or don't-put-down-once-you-start-or-you-may-not-get-it-back-together kind of burgers.
Even the Veggie Burger, which always runs the risk of being boring, is covered in vegetables and cheese.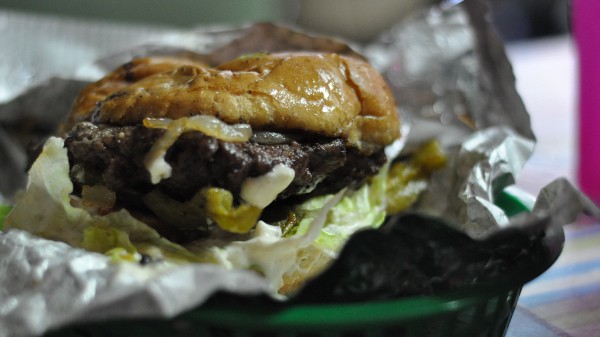 Once we finished the giant burgers  (which easily can feed 2 people), we went to the counter, told them our table number and paid the bill (with cash). At the counter there is also a bucket for tipping the waitresses.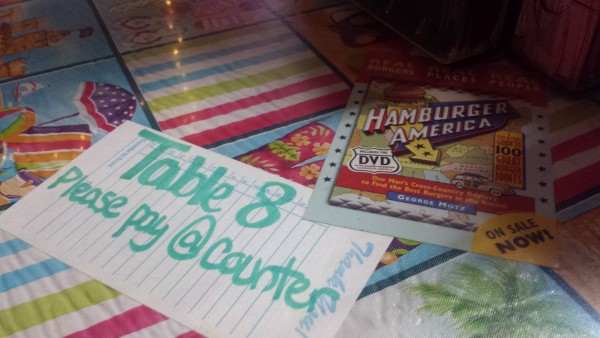 We loved our lunch at Lankford Grocery. If you also love casual, hole-in-the-walls with good food and a story... try this place out for lunch or breakfast!
Lankford Grocery:
Address: 88 Dennis Street, Houston, TX 77006