Houston has some great museums... and I love to visit them all. But there is one museum that my kids love... and I like visiting, even during peak museum hours!
The Houston Health Museum, our sponsor, has lots of room, lots of interactive displays and 2 new exhibits. Unlike the chaos at the amazing Children's Museum (which we do like!), the Health Museum is usually calm and full of fun learning opportunities.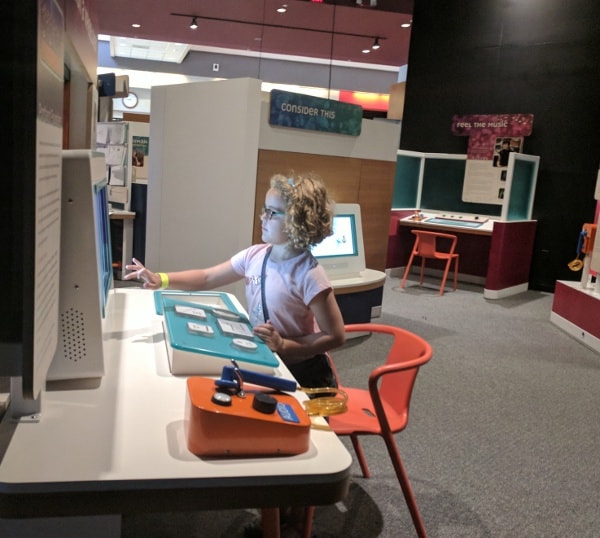 Our current favorite spot is
Human Plus: Real Lives + Real Engineering
. This exhibit not only shows how we can all use our ingenuity to build body replacements, develop brain-machine interfaces and engineer unique assistive tools... but the kids actually get to design devices on their own.
There are tables were kids can build tools, like for someone in a wheel chair to reach the ground, use the adaptive skis to race downhill, design a wheelchair for the beach or for sports or for the street... and much more.
I will say that if you just want to look around, this exhibit won't take long and might be boring. But if you stop at each station and engage with it, you could play for a long long time.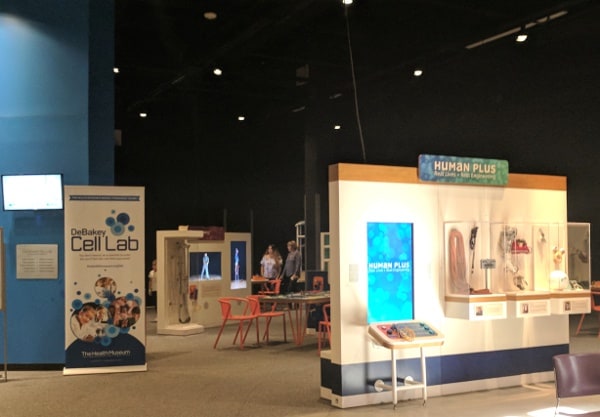 Check out the Human Plus pictures below... and also look at the pictures of
40 Chances: Finding Hope in a Hungry World
. The story behind it is that all of us have about 40 chances to accomplish our goals in life. Warnen Buffett posed this challenge to his son, Howard G. Buffett... and he set out to help the most vulnerable people one earth that lack basic food security. Learn more
HERE
.
You can see both of these exhibits through January 1, 2018... and you can always see the permanent exhibits and conduct experiments at the Cell Lab!