"You do not know how lucky you are! It has taken me over 30 years to go to an opera… you guys are only 4, 6 and 8!"
Two years ago the Houston Grand Opera invited us to see the family friendly "The Little Prince", and this is what I said over and over in the car. The kids were not so sure.
We walked through the bustling theater district, full of dressed up families and couples heading to shows all over Downtown Houston. As we walked in to the Wortham Theater and went up the giant escalators towards the brightly lit Christmas tree and wreath, I could see my kids get a little giddy about the opera...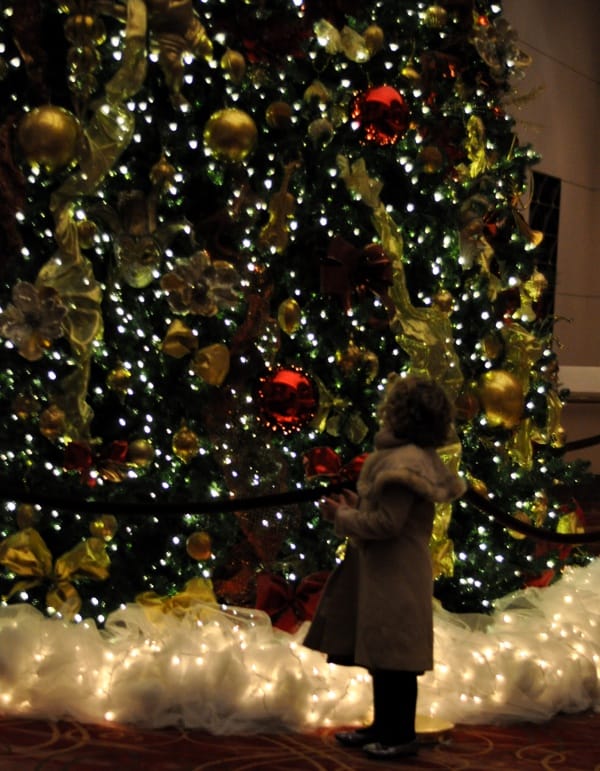 We took our seats, flipped through our program, started our scavenger hunts and smiled as the lights went down.
The program had a picture description of the story, so it was pretty easy to follow along. Also, the words were projected at the top of the stage, so my readers could read along.
During the show, my 8 year old laughed and read along with the songs. My 6 year old fell fast asleep. Not because she did not like it, but because the music was calm and beautiful in the dark theater.
My 4 year old, who could not read the words across the screen, but is very used to sitting in theaters and taking in the shows. He did not fully understand the story, but he always always preferred to come with us than to stay at home.
And they all liked the opera.
Now, two years later, we are heading to "The House Without a Christmas Tree". The Wortham Theater was damaged by Harvey… but the show will go on at the Resilience Theater in the George R. Brown Convention Center, November 30-December 17, 2017!
If you want to try a family friendly opera this holiday season, find your own tickets HERE!