Holidays 2019: Things to Do in Downtown Houston, Around Discovery Green, with Kids!
There is a lot to do in Houston for the holidays… and there is a lot to do just around Discovery Green in downtown!
If you are going to head out after dusk, find parking and celebrate the holidays, you might as well check all your must-dos off the list!
Look below for the things to do right around Discovery Green… and scroll to the bottom for a map.
You can see the art during the day, but it's magical at night!
Two hundred colorful aluminum "origami" birds are suspended from the canopy along Discovery Green's Brown Promenade and are illuminated by dynamic LED lights after dusk to create the illusion of flight.
Complementing Paloma is Here and Now. Choreographed sounds dance along the Brown Promenade.
Go any night through February!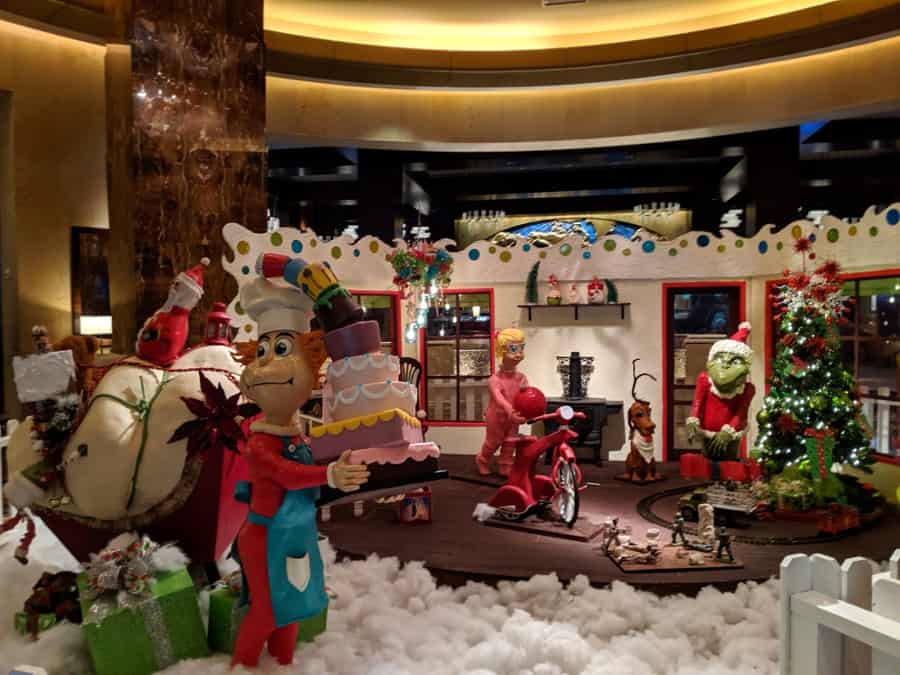 What is 6.5 Million Calories and includes 880 Eggs, 500 Pounds of Butter, 900 Pounds of Sugar, 700 Pound Gingerbread, 1,200 Pounds of Dark Chocolate and 800 Pounds of White Chocolate? And took 2,000 Man Hours to build?
It's the Christmas display at Hilton Americas next to Discovery Green… and it's up now! The display is free and in the lobby!
Stop over for a hot chocolate at the Starbucks in the lobby and enjoy the Christmas tree and giant gingerbread house.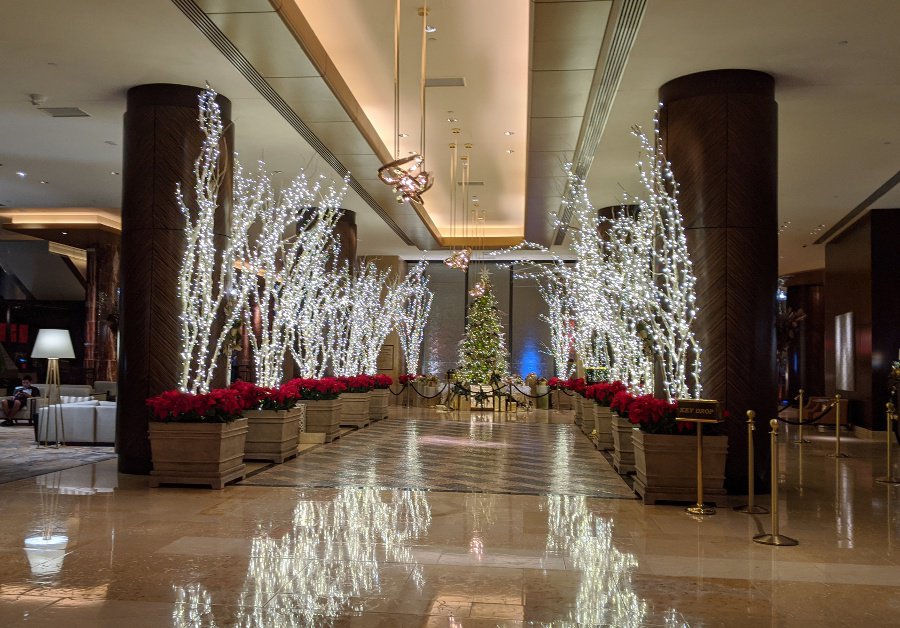 Enjoy hot chocolate or steamed milk by the Hilton Christmas tree or Giant Gingerbread House!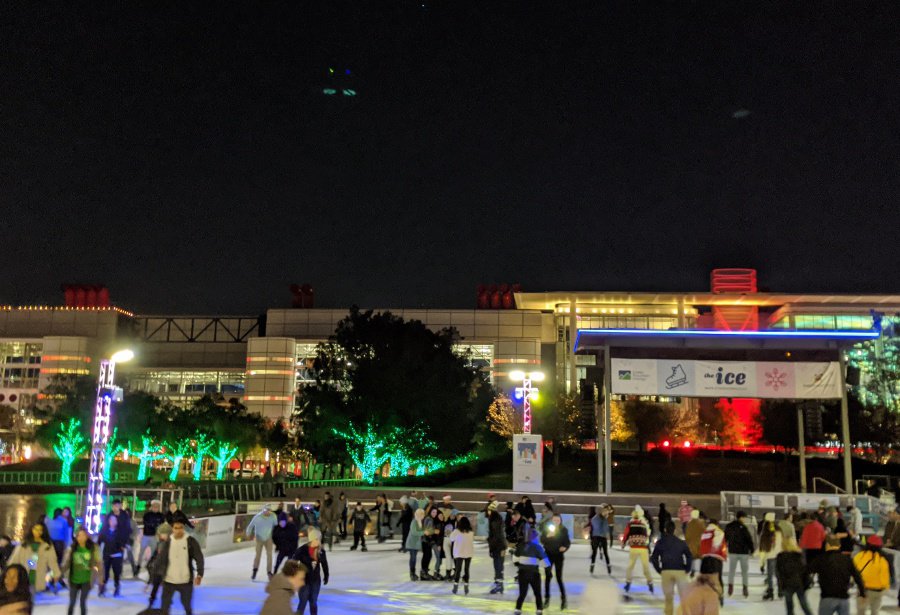 Each November, Kinder Lake is drained and replaced by the ice. There is a large rink for all to enjoy, as well as a toddler rink for the littlest ones to practice. Parents can hold the little hands from the edge… so you only have to wear skates if you want to!
Skates come as small as size 8. If your kids want to skate and you don't want to… you only have to pay for the kids.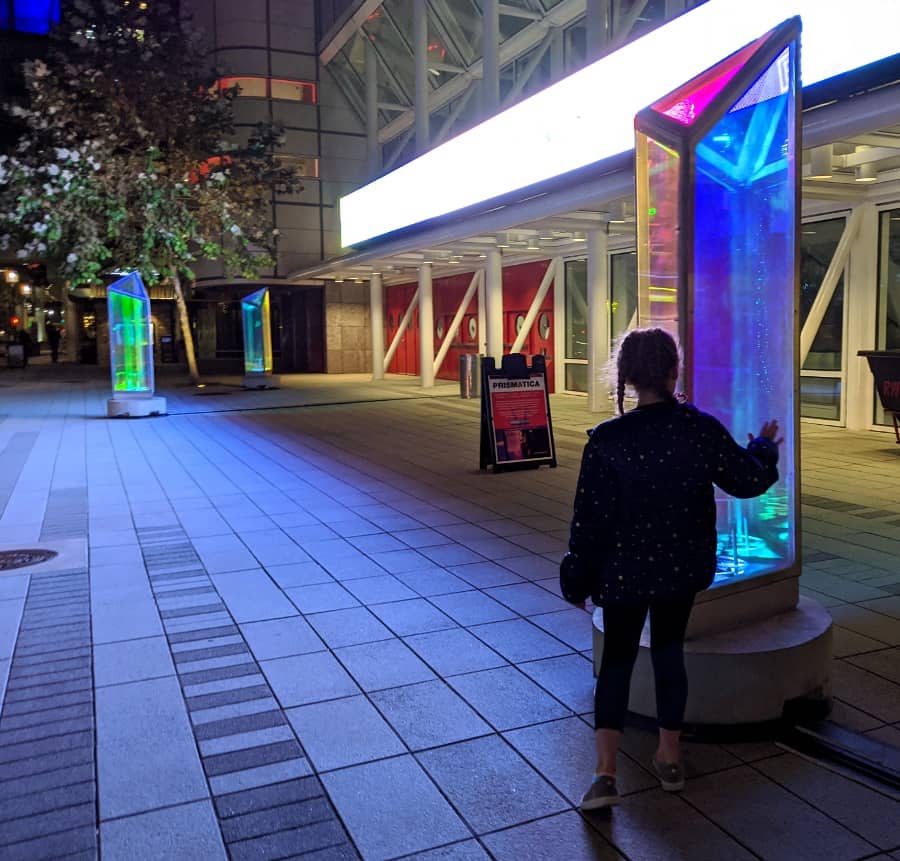 Transforming the Avenida Plaza into a giant kaleidoscope, Primatica brightens the holiday season with every color in the rainbow. Giant prisms reflect surrounding downtown Houston by day and project the full spectrum of light each night.
The interactive art will be on display through the holiday break.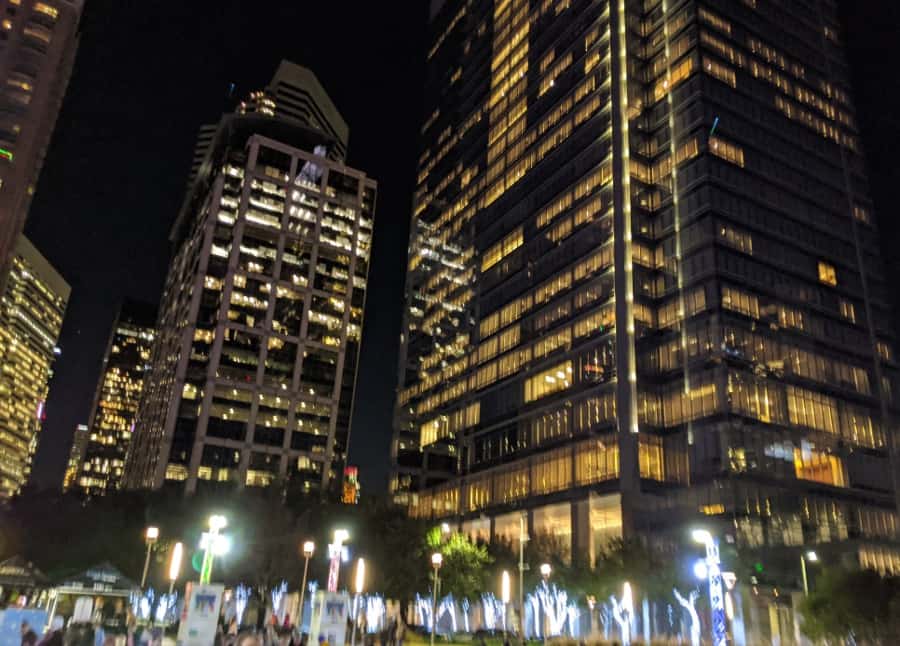 If you're hungry, HERE are kid friendly restaurants by Discovery Green!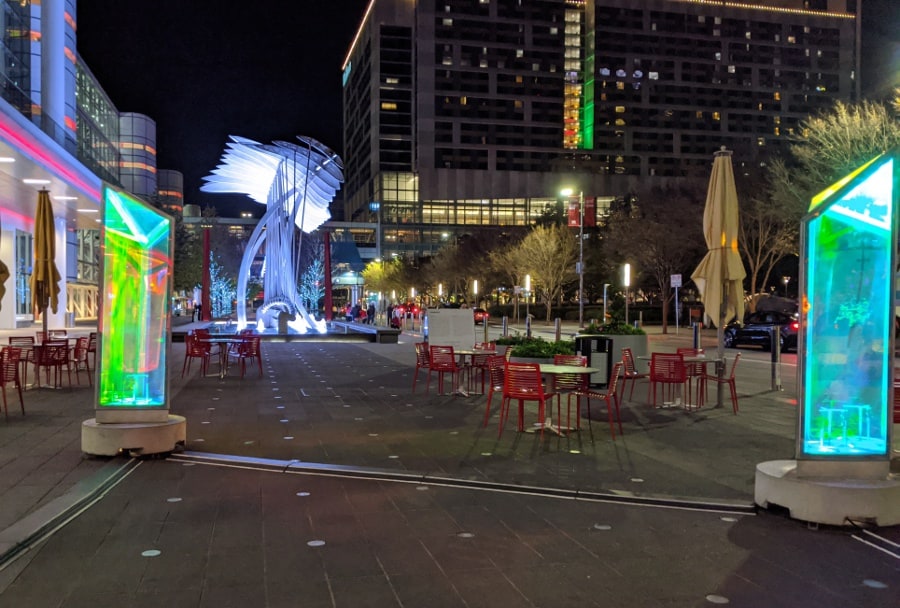 Discovery Green has tons of free events… almost every day of the week. Find them HERE!