Helen's Garden in League City... A place for quiet, for wandering and for family photos!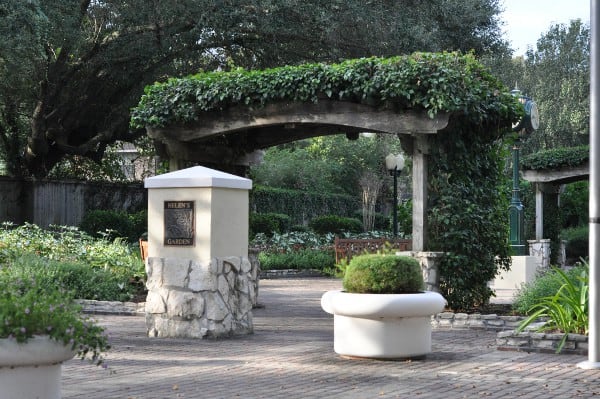 In League City, we knew about the cool
League Park
, but last weekend, we discovered Helen's Garden... right across the street!
Apparently we had our eyes closed on the last few trips through town, because on Saturday we found this beautiful garden, right on 518, full of brides and photographers. When we returned on Sunday, we took a tour for ourselves.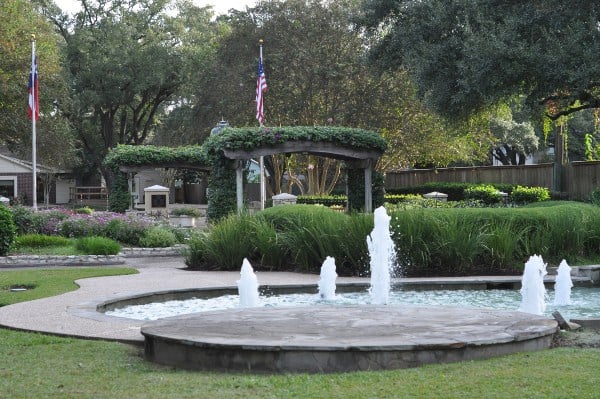 This park does not have a playground, but it has benches, fountains and pergolas.
If you are looking for a quiet spot, for paths to wander down or a place for family photos... this is it!
This park can also be reserved for weddings or small events by contacting the Parks Recreation Office. (This would make a beautiful party venue!)
The garden is not huge, but with  League Park across the street, there is plenty to do! So go and relax at the garden and go across the street to play on the giant playground!
(If you are looking for Helen's Park in Houston instead of Helen's Garden in League City, go HERE!)
Helen's Garden:
Address: 701 E Main St, League City, TX 77573