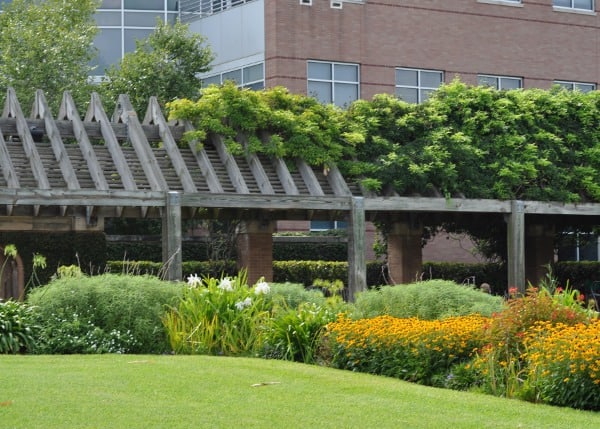 Address:
7301 Stella Link Road, Houston, TX 77025
Helen's Park might just be one of Houston's best kept secrets. Google Maps doesn't even know about it.
It's tucked in between the Stella Link YMCA and McGovern Library, right behind Sheltering Arms Senior Services. It's not marked on the map, but it's open to the public. Parking is available in the library and Sheltering Arms parking lot, but the park entrance is on Stella Link.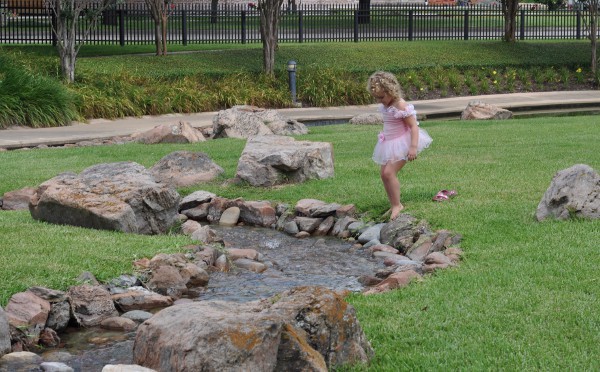 Find the library, park and walk around the beaten down path to the front of the park. You just might be amazed at the oasis tucked in between the busy buildings.
Helen's Park has winding sidewalks, a meandering brook, bright flowers, palm trees, mosaic fountain and huge trellis covered walkways. This park does not have playground equipment and is not for bikes, sports or even picnics (according to the posted rules). It is for "thoughtful contemplation" and visitors are encouraged to "listen to the birds, enjoy the color, follow the brook, walk the pathway, delight in the fountain, rest on the benches, admire the flowers, relax, think, enjoy...".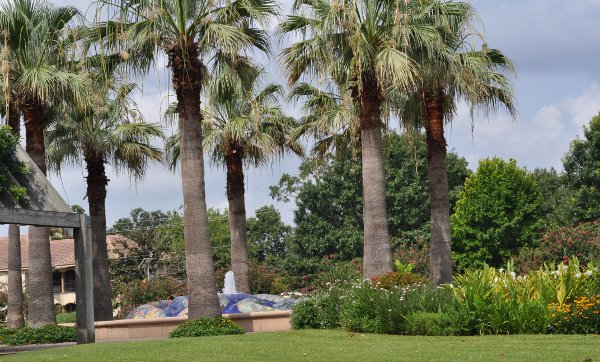 It's a quiet space with the most beautiful landscaping and paths that even the littlest kids can enjoy. The water trickles through the brook's rocks and my kids enjoy watching and listening. The rules don't say not too, so they even put their feet in the water and giggle.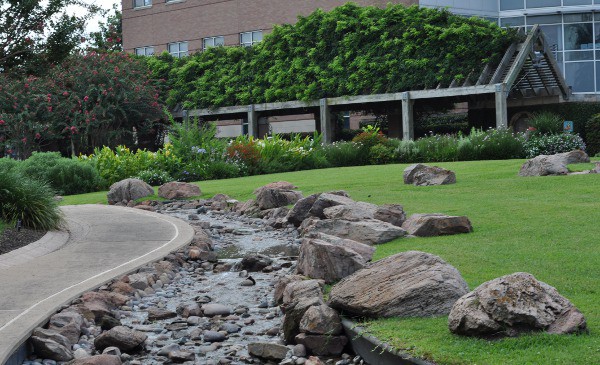 This place would be great for family photos, with may different backdrops including trellis covered walkways, flowers, bridges, water and benches.
It's a great spot, right in the middle of the city. Visit the park and then stop in the library for a very enjoyable Houston morning.