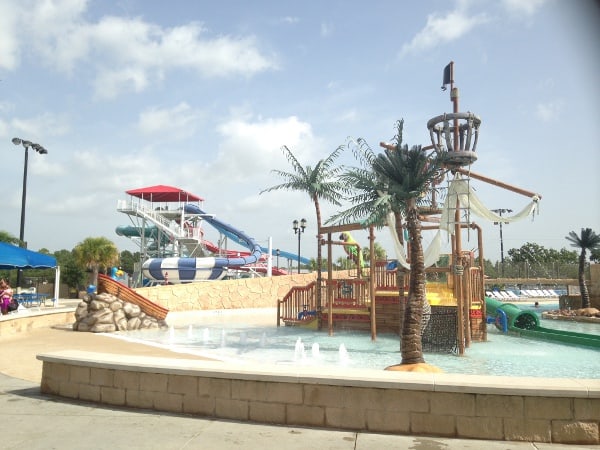 Photo Credit: Fun2Go Misters!
Having fun with the family and exploring Houston can be easy! If you have a few hours, we have ideas on how to spend them with the kids.
In this Half Day in Houston series, find a place to park, play, explore and eat… all in one spot. Pick what you like or combine with another Half Day post!
In this adventure, make the trip to Baytown... and make it worth your drive! Visit Pirates Bay Water Park, Calypso Cove, The Wetlands Center... and then the San Jacinto Monument!
Park:
For this adventure, you'll need to drive to each spot… but there are big parking lots… and once you drive to Baytown from Houston, you might as well visit lots of places!
Explore: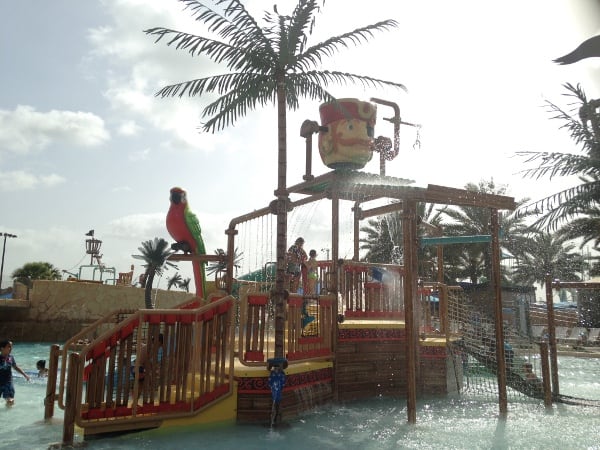 Photo Credit: Fun2Go Misters!
1. Pirates Bay Water Park – 5300 East Road, Baytown, TX 77521 - M-T: 11:00-7:00pm, F-S: 10:00-7:00pm, $5-20/person
Cool off this summer by visiting Baytown's little waterpark. Just arrive near opening time because this park often reaches capacity.
Also check out the Itty Bitty Beach Parties in mid-Summer. (For 2015, these are over.) The event is for kids 5 and under (and their siblings) and is a discounted $5/person over 2. The front beach area of Pirates Bay is open for a couple hours, just for the little kids.)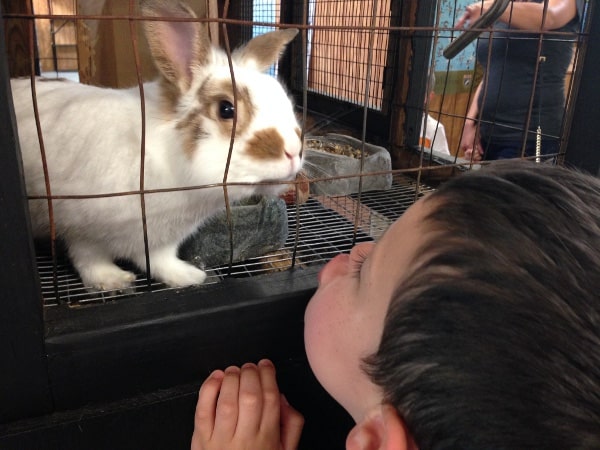 2. The Wetlands Center - 1724 Market Street, Baytown, TX 77520 - M-F: 8:00-4:00pm, S: 10:00-4:00pm - Free
Just a short drive away from Pirates Bay is the The Wetlands Center! Here you can find juvenile alligators, a demonstration honeybee hive, native Texas snakes and much more.
Check the calendar for the latest storytimes and hands-on events.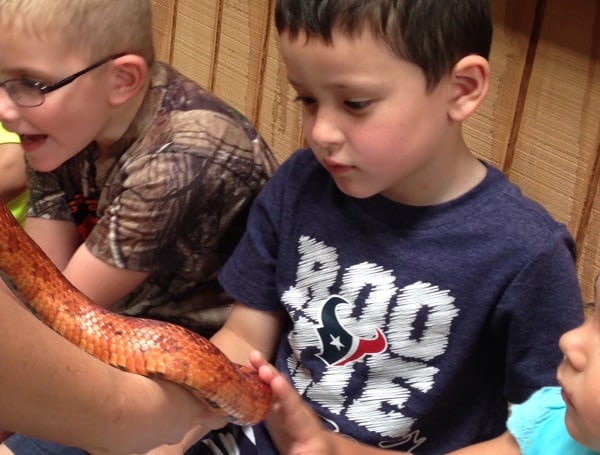 3. Calypso Cove - 2428 West Main, Baytown, Texas 77520 - Daily: 10:00-7:00pm - $5/person
If you haven't had enough water fun yet, head to Calypso Cove. Here you will find a beach entry pool, lots of spray features, water crossing chalenge, slides, lap pool and picnic spots. Coolers are allowed in, so eat your lunch by the water!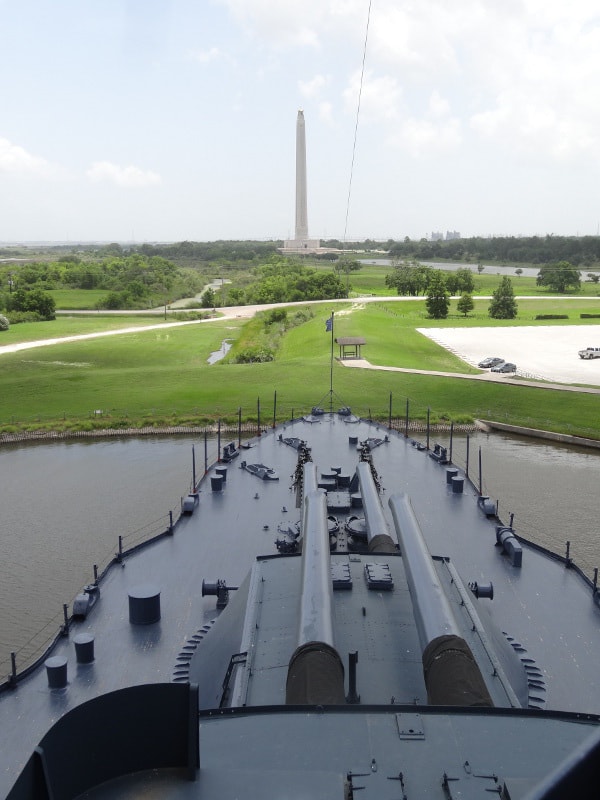 4. San Jacinto Battleground State Historic Site - 3523 Independence Parkway, La Porte, TX 77571 - $12/person 13+, Free for 12 and under
If you still have time and energy, loop around to the San Jacinto Monument on your way back to Houston.
Explore Battleship Texas, docked in the Houston Ship Channel. Families can actually board the ship and see what Navy life was like in both World Wars.
Eat: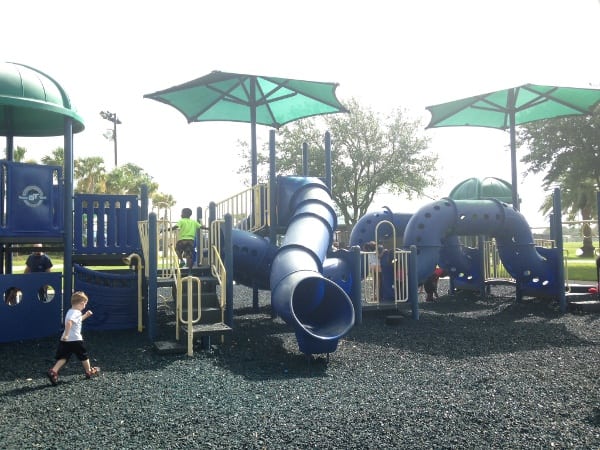 For this trip, bring a picnic! You can eat it at the playground outside Pirates Bay, at Calypso Cove or on the grounds of the San Jacinto Battleground.