Tour the San Jacinto Monument and Battleship Texas!
Want to know what I like less than heights? Using a tiny elevator to get to them...
But my kids insisted and look at the view of Battleship Texas from the San Jacinto Battle Monument!
(Update: The Battleship Texas is currently closed for renovations! Check for updates HERE.)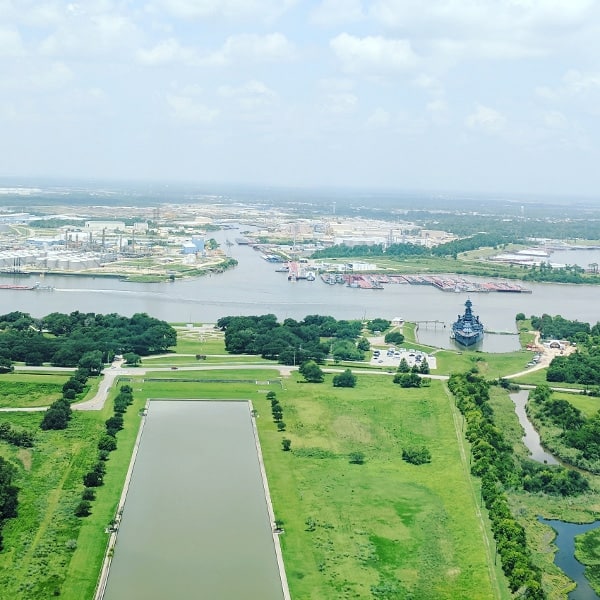 The San Jacinto Monument is a tall tower located on the Houston Ship Channel. It is topped with a 220-ton lone star that commemorates the site of the Battle of San Jacinto, the decisive battle of the Texas Revolution.
For a fee, you can take the little elevator to the observation deck for a view of USS Texas and, on a clear day, Houston. At the top there is also a view on the history of the historic site.
I was not thrilled about the little elevator ride, but it went fast and there was a guide inside, distracting me with facts about the monument. The top is closed in with windows and we were able to look out in all directions.
When the kids were ready, we took the elevator back to my favorite place (ground level).
The San Jacinto Museum of History is located inside the base of the monument, and focuses on the history of the Battle of San Jacinto and Texas culture and heritage.
Close by is Battleship Texas, which took part in significant battles during both world wars. You can tour the ship (for a fee), going one level down and several levels up! There are a lot of ladders so make sure you wear good climbing clothes and shoes. (Also, I can tell you that it's a little challenging with a toddler in your arms!)
My kids like the monument, but they really really like the battleship! Check out all the pictures!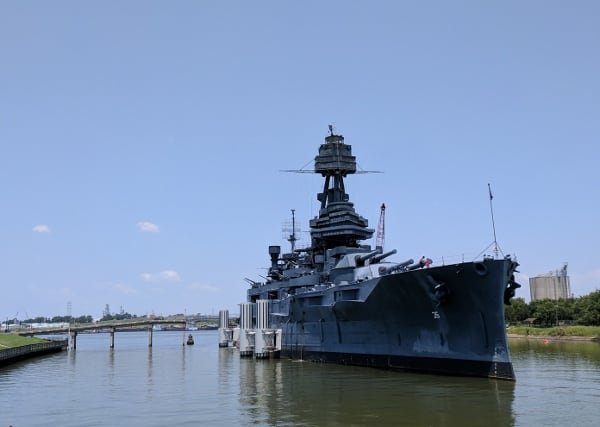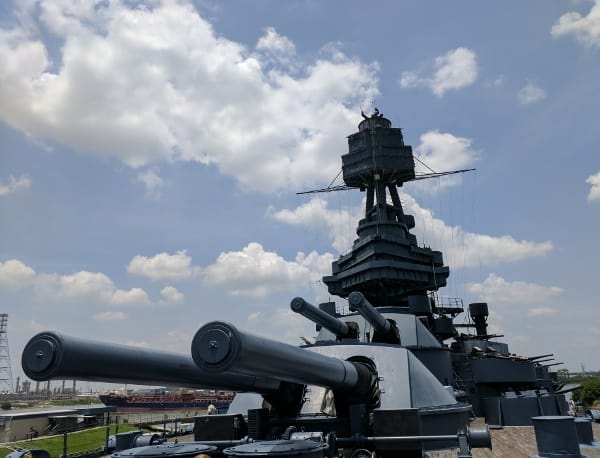 Click the address for the map: 1 Monument Cir, La Porte, TX 77571
Click here for more things to do around Houston, with kids.