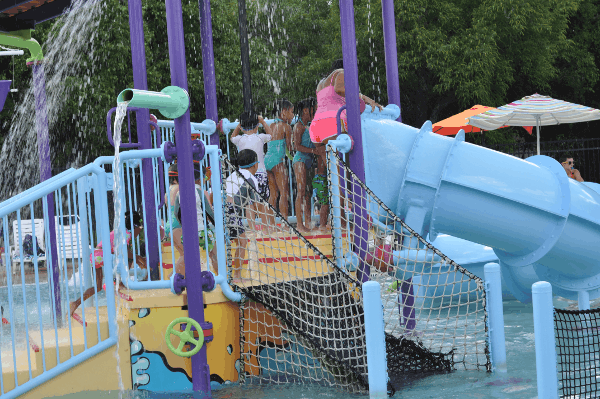 Having fun with the family and exploring Houston can be easy! If you have a few hours, we have ideas on how to spend it with the kids.
In this Half Day in Houston series, find a place to park, play, explore and eat… all in one spot. Pick what you like or combine with another Half Day post!
In this adventure, swim at a super cool beach entry pool, play at an equally cool playground and grab lunch next door!
This adventure is for summer time... when the pool is open! Go anytime you want... but if you start in the morning, you can play at the park before the pool opens.
Look below for a map of the walking route.
Park the Car:  
Free parking is available just of 5th Street at Bellaire Town Square. Find a parking space in the lot or in the neighborhood (and just follow obey any signs). You can park once here and walk to lunch... or move the car a block if that is easier for you!
Explore: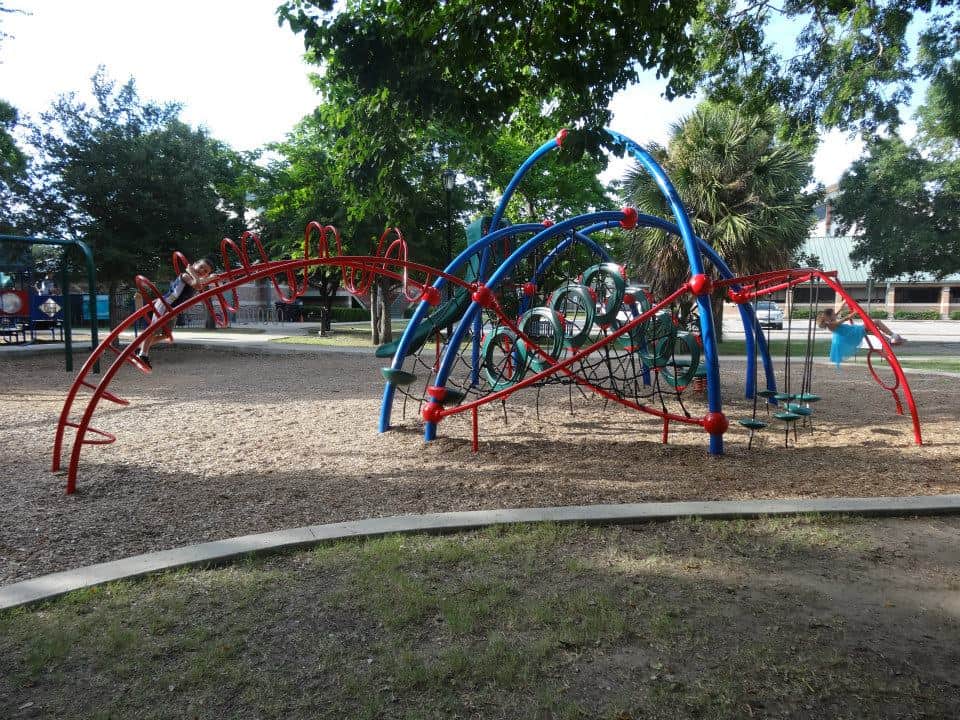 1. Bellaire Town Square Loftin Park - 7001 Fifth Street, Bellaire, Texas - Free
First up is the playground at Bellaire Town Square. There are swings, spring riders, a stationary train, and a traditional play structure for small children, but the best part is the larger play structure. It's fun AND challenging!
Spinning hoops, spider webs of ropes for climbing, balance boards, and suspended rings to move through are some of the elements that keep kids engaged and problem-solving.
Get nice and hot before heading next door to the pool. (It's really just steps away.)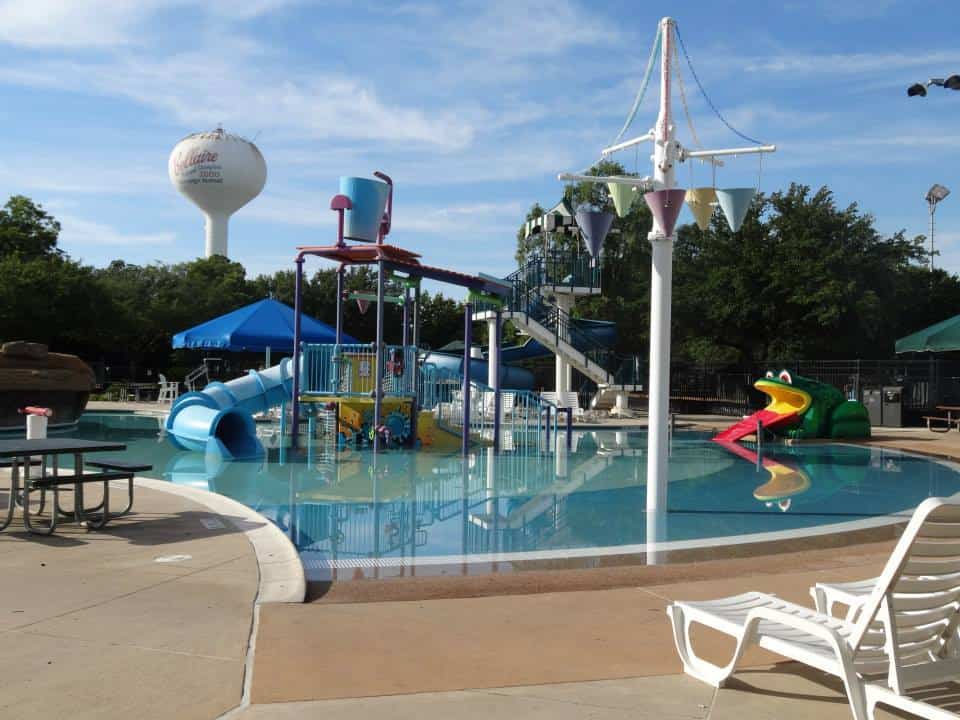 2. Bellaire Town Square Pool – 7001 Fifth Street, Bellaire, Texas 77401 - Open Summers Mon-Sat 10:30- 8:30pm | Sun 1:00-8:00pm - $10/person (non-residents)
This pool requires an admission fee... but is really quite amazing. It has a beach entry, giant shallow half of the pool, giant deep end of the pool, 3 slides, 2 diving boards, rock waterfall and lots and lots of fountains, buckets and games. It's good for big and little kids.
Feel free to bring in your drinks and snacks and cool off during the hot Houston summer.
If you haven't had enough to eat at the pool, some kid friendly restaurants are right across the street.
Eat:
Very close to the park and pool are restaurants on Bellaire Avenue. Without crossing the busy street, you can get to Auntie Pasto's for reasonably priced Italian food with a long kids menu and Lemongrass for Asian fusion and kids menu. Walk over from Town Square or move your car for a faster get-away after your meal.
Enjoy your half day in Houston with the kids! You can find more adventures HERE.