Having fun with the family and exploring Houston can be easy! If you have a few hours, we have ideas on how to spend them with the kids.
In this Half Day in Houston series, find a place to park, play, explore and eat… all in one spot. Pick what you like or combine with another Half Day post!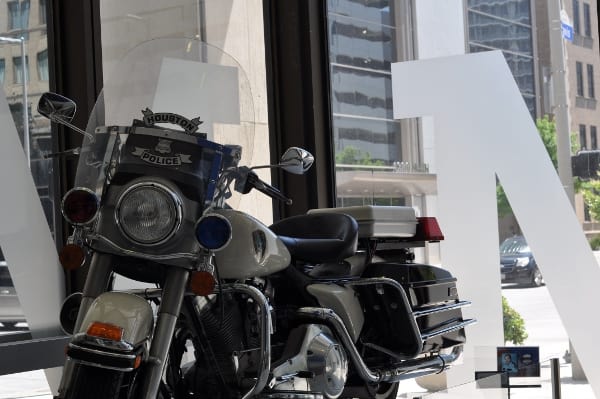 In this adventure, spend time with real police officers and fire fighters... before a noodle lunch!
Visit the Police Museum in Downtown, the Fire Museum in Midtown and the Pho Saigon Noodle House next door.
Park:
In these half day adventures, we usually park once and walk. For this one you could walk... but I recommend you move the car to make your trip a little easier! The map is below.
At the police museum, find metered street parking. Parking is about $2/hour and you must pay the meter until 6:00pm each day (except for Sunday when it is free). The Police Station is surrounded by spots... but read the signs because some streets prohibit parking during rush hour.
At the Fire Museum, street parking is free during museum hours. Free parking is also available at the restaurant.
Explore: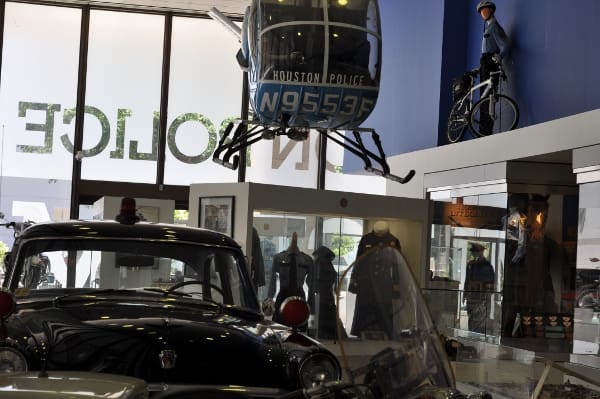 1. Houston Police Museum – 1200 Travis Street, Houston, TX 77002 - Monday-Friday, 9:00am-9:00pm - Free 
Start the day at the Houston Police Museum! It is small and it is located on the first floor of a real police station… meaning you get to walk through the metal detector, talk to real police officers and be a part of the action!
The Houston Police Museum is located in the lobby of the Houston Police Department headquarters and includes a full size police car, a helicopter mounted on the ceiling, badges, uniforms and artifacts from the Honor Guard, SWAT and Mounted Patrol. It also includes a memorial wall honoring the ultimate sacrifice made by officers that died in the line of duty.
It won't take very long to see the museum, but it is fun to be at the police station!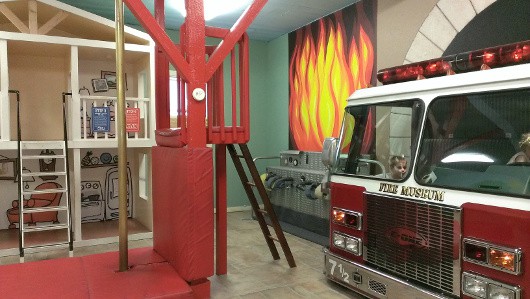 2. Houston Fire Museum - 2403 Milam Street, Houston, TX 77006 - Tuesday-Saturday, 10:00am-4:00pm, $5 Adults, $3 Kids Over 2
Not too far from the Police Museum is the Houston Fire Museum. It is located in old Fire Station 7 and has a great kid's area! There is the cab of an actual firetruck, with working lights and sounds, a fireman pole (and mat) for the kids to use, a play house for the kids to climb in, uniforms, hats, boots, books and activity kits.
Houston Firefighters stop by frequently to grab gear from the store and you can often see fire trucks parked outside. Also at the store are gifts and Houston Fire Department shirts and hats for kids!
Tour the small museum and play like crazy before finding lunch next door!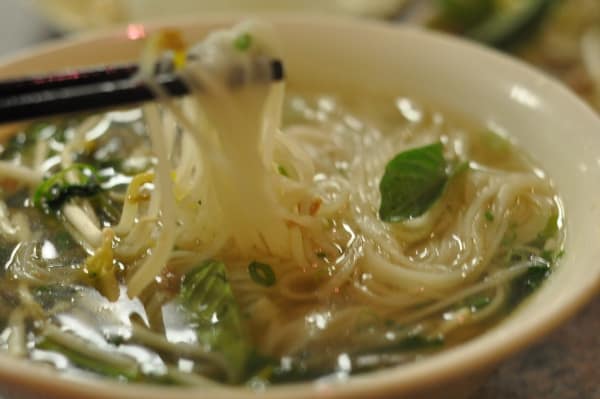 3. Pho Saigon Noodle House - 2808 Milam Street, Houston, TX 77006 - Reasonable
Just down the street from the Fire Museum are several Vietnamese restaurants. One is Pho Saigon... and it's busy, fast and good!
The restaurant is casual, family friendly, and usually very full of doctors, police officers and business men and women eating lunch. Check out this post for more details!