Update: See the latest post HERE!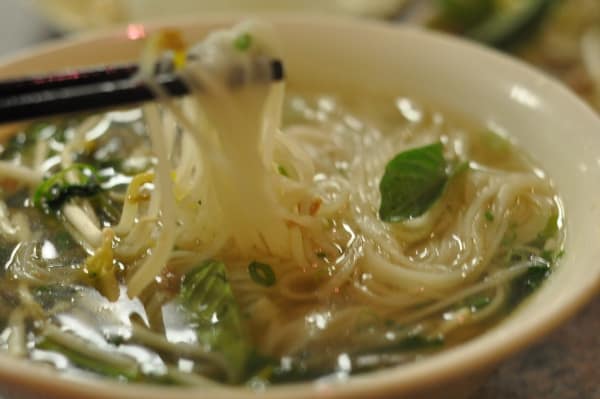 Address: 
2808 Milam Street #D, Houston, TX 77006
Hours:
Open 7 days a week. Call 713-524-3734 for hours.
Cost:
Reasonable
Appropriate Age: 
Any age.
Update: See the latest post HERE!
Right down the street from the Houston Fire Museum are several Vietnamese restaurants. Today we decided to give one a try. When I pulled into the small lot, I could not find a parking spot and almost left. Good thing my 2 year old told me "no go" before I pulled back on to Milam and drove off. I gave parking one more shot and found an easy street parking spot on the side street. (There is also a parking garage.)
We were short on time, so I was a little worried about going to a sit down restaurant. Still my kids were determined so I figured I could just order and take the food to go if needed. When we went into Pho Sai Gon, we found it to be bigger than expected and very very busy. It was 12:00 and we saw parents and business men and women and doctors in scrubs. Everyone was there having a good time and the conversations were lively. Despite how busy they were , as soon as we opened the door, we were seated.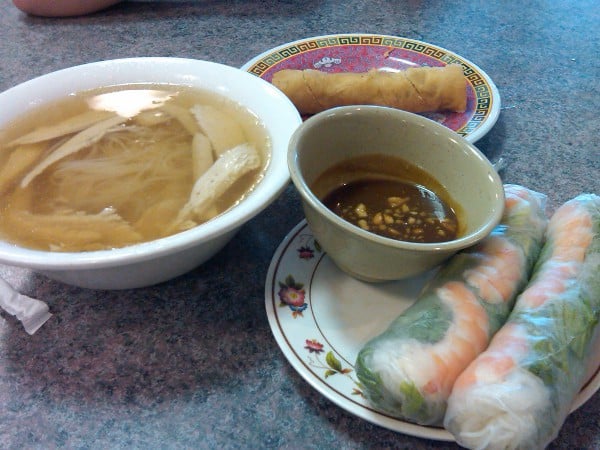 The prices in the 
menu
 are very reasonable. I did not see anything over $6.95. We ordered one kid's meal with Vietnamese chicken noodle soup, egg roll and drink, for the kids ($3.95) and an order of shrimp spring roles ($2.20). We certainly could have found more to eat, but I was still worried about time.
That worry soon vanished. Within one minute of placing the order, we had our food. This is no exaggeration. With a packed restaurant, we had our food in a minute. My kids were delighted and there were no "where is my food" complaints for me to deal with.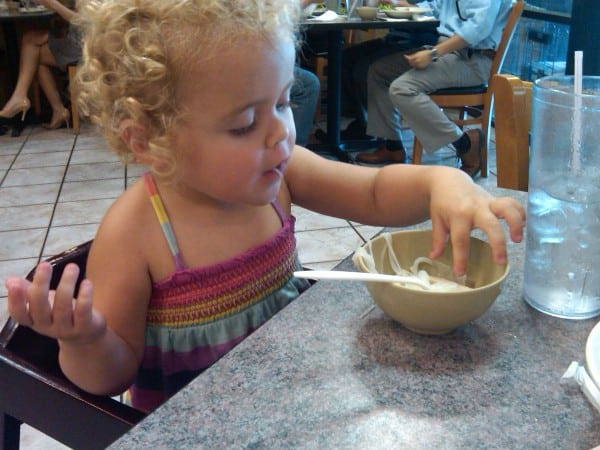 My kids are adventurous eaters, but I think most kids would like the noodles that came. The restaurant was happy to get me extra bowls and forks so they could share. (I pulled the noodles and chicken out of the broth to avoid the mess.)  The restaurant is casual enough not to worry about a few crumbs. It's also loud enough to cancel out the squeaks and giggles and occasional whines of my kids.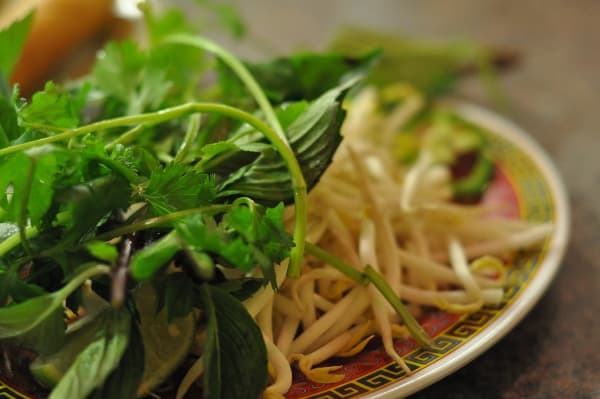 This restaurant is definitely on our "go back to" list.