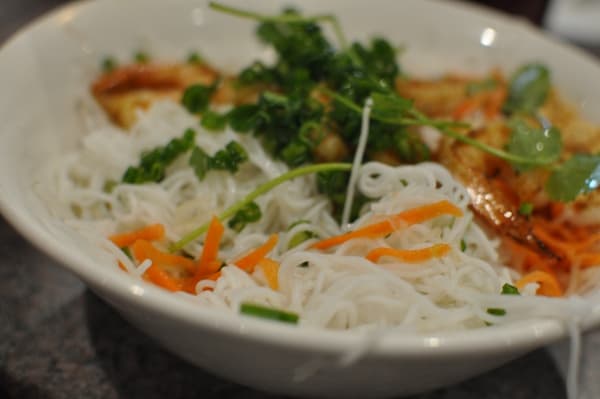 Address:
2808 Milam St, Suite D, Houston, TX 77006
The Houston Fire Museum and Pho Saigon are forever tied together for us.
When we started visiting the museum years ago, we went in search of lunch one time... and have been going to Pho Saigon ever since. In fact, I'm starting to wonder if my kids ask to play at the Fire Museum just so they can have Pho Saigon afterwards.
This restaurant is just down Milam from the museum and is not especially fancy... but when you walk in, it is packed every single time! There are families, people on their lunch break and often some police officers. STILL, we are always seated within minutes and food comes very quick. (Last week I seriously spent longer waiting for my Chinese food take out order than I did feeding four kids at Pho Saigon.)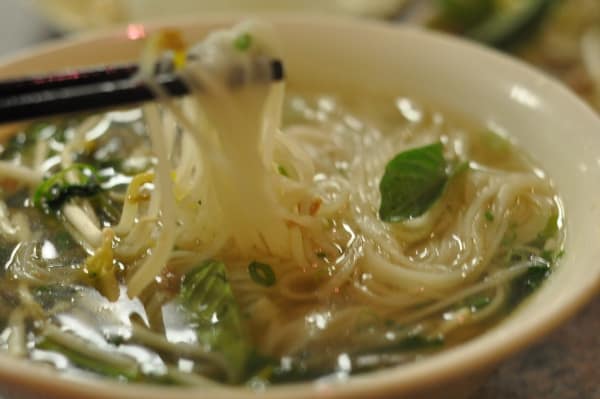 The menu has vermicelli and pho and everything you would expect at a Vietnamese restaurant. My kids order the kids combo with chicken or beef soup, egg roll and drink and I usually order the shrimp vermicelli. (And my picky eater orders rice or just banh mi/bread.)
Once you order, the food is out in minutes and we're usually on our way home within a half hour. You can pay at the register whenever you want.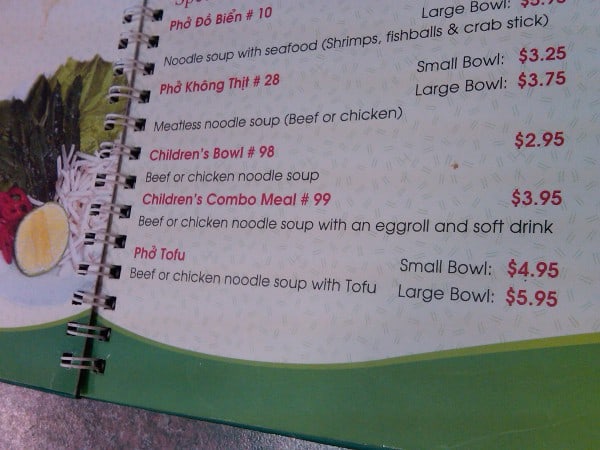 There are high chairs and the place is so busy that a few squeaks won't be noticed by anyone. (And, since my toddler now likes to escape her high chair and run, it's nice to be able to pay and go whenever we want.)
Parking is free and the lot is usually full... but we always find free street parking on the side street.
Check out our pictures... and stop by next time you are at the Houston Fire Museum (or Main Street Theater or...)!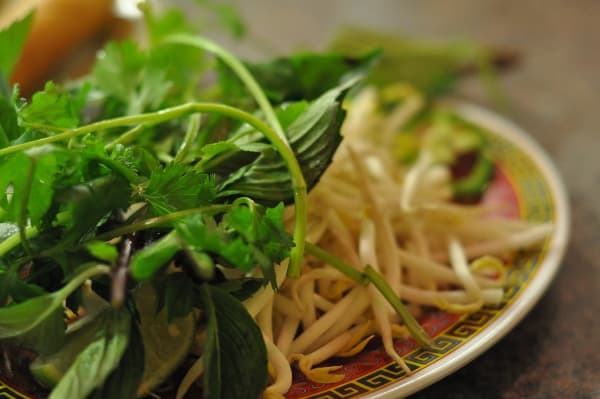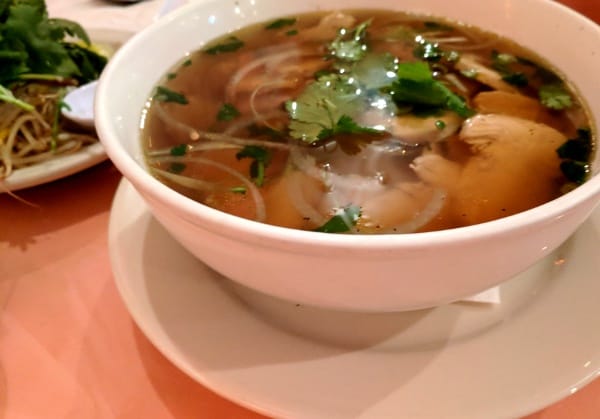 Find more Houston area restaurants: