Having fun with the family and exploring Houston can be easy! If you have a few hours, we have ideas on how to spend them with the kids.
In this Half Day in Houston series, find a place to park, play, explore and eat… all in one spot. Pick what you like or combine with another Half Day post!
In this adventure, Vote, Play, Eat & Print! Early vote at West Gray Rec Center, play at the Playground without Limits, eat lunch at Cafe Express and visit The Printing Museum!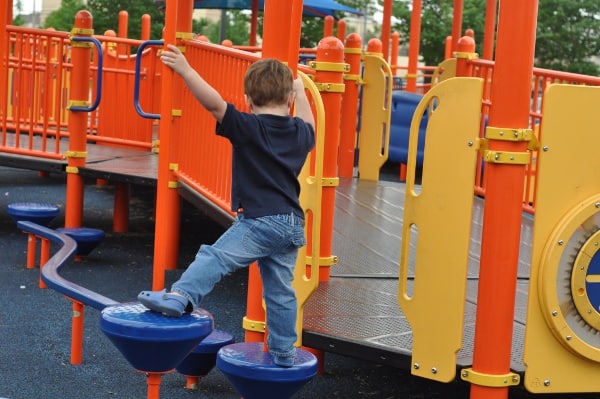 Park:
In this adventure, you can park once for voting and the playground... and you could walk to lunch because it's directly across the street... but you probably want to drive across the busy street. If you decide to add the museum to your outing, you could walk... but again, there are busy streets so driving might be best. See the map below!
Each stop has a free parking lot, so there should not be any hassle!
Explore: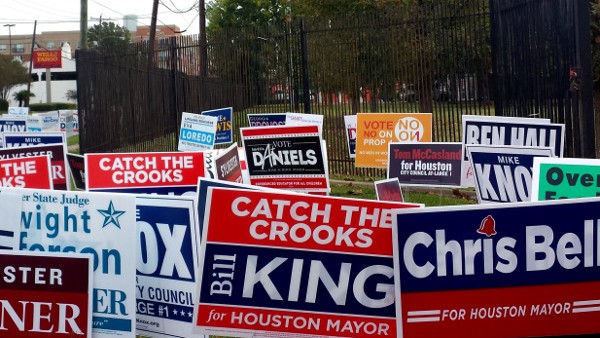 1. Early Vote at West Gray Rec Center - 1475 West Gray Street, Houston, TX 77019 - Free
In the City of Houston, election day for 2015 is November 3. This is when we elect the mayor, controller, city council, school board and HCC trustees. (For a non-partisan, kid friendly review of the process, go HERE.)
For the 2 weeks before election day, voters can cast their ballots at early vote locations. The cool thing is that you can go to ANY early vote location. (On election day, you have to go to your assigned location.)  Go HERE for more information on early voting hours and locations.
Kids are allowed in the voting booths, so take them along and cast your vote!
The West Gray Rec Center is an early voting location, with a big parking lot and a playground right outside the voting booths!
Candidates and their volunteers are often outside the voting locations, asking for your vote. If you have time, stop and let the kids ask questions. You are always free to vote for anyone you like, but why not learn a thing or two along the way?!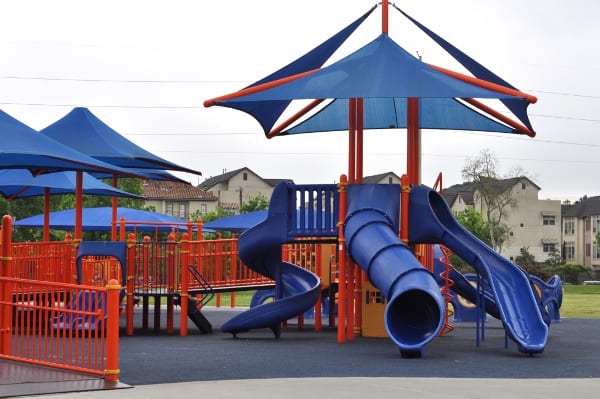 2. Playground without Limits at West Gray Rec Center - 1475 West Gray Street, Houston, TX 77019 -
Free
This playground has ramps so all kids of all abilities can play. I like it because the railings on the sides go down to the floor... so little kids don't slip through. The equipment is new and unique (with a roller slide and music stations).
This playground is not a sit back and relax playground... because of the ramps and slides and size of the equipment, parents have to follow the little kids in order to watch them.
So once everyone is tired out (including the parents), head over to lunch across the street.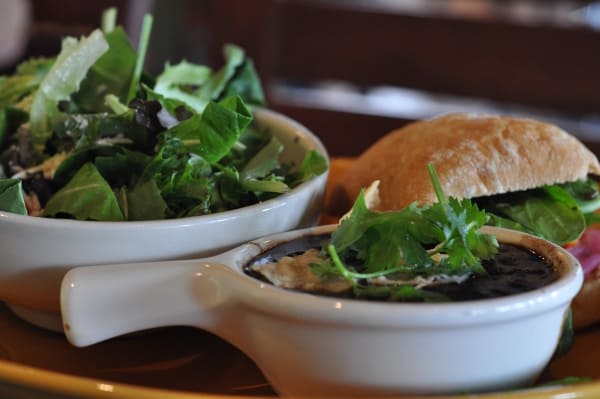 3. Cafe Express - 1422 West Gray Street, Houston, TX 77019
Cafe Express is right across the street. You can see it from the playground, but you might want to drive across the busy street.
Here you can cool off and fill up with a quick and fresh lunch! Find our review (of a different location) HERE.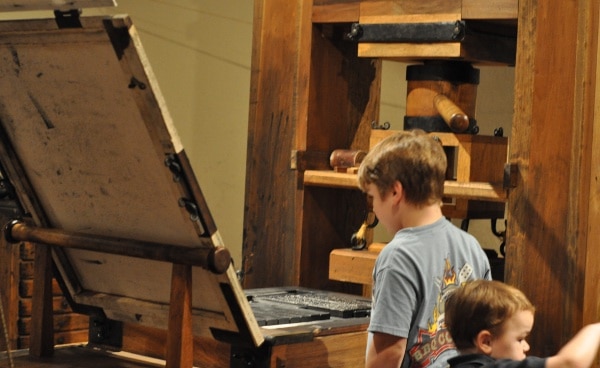 4. The Printing Museum - 1324 West Clay Street, Houston, TX 77019 - 10:00am-5:00pm, Tuesday-Saturday - $8-$10
If you have energy left, add The Printing Museum to your outing.
The museum is just a few blocks away, is very educational, is often hands-on and generally is not overflowing with people.
Visitors can take self-guided tours (and pick-up a scavenger hunt list if available), or come for a guided tour. The guided tour is extra cool because you get to help with the hands-on printing of a copy of the Declaration of Independence (and more). For current information on tours, go HERE.