Hi this is Pranika! Got Veggies? Veggies do a body good and this post is full of them.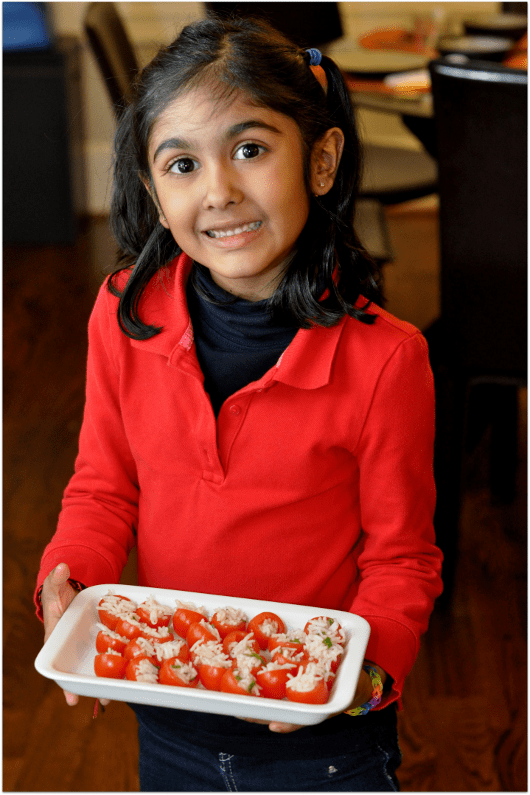 We do not cook meat every night and often look for some delicious ways to eat veggies. See below for some kid-friendly ideas.
We served the soup and stuffed cherry tomatoes with steamed broccoli dressed with olive oil, salt and pepper.
The stuffed cherry tomatoes were a HUGE hit in my house. Not a morsel left on the platter and I know we could have eaten more! The soup was delicious and satisfying during the cold weather and the kids love both types of beans so there were no complaints.
Happy cooking and eating!
White Bean Soup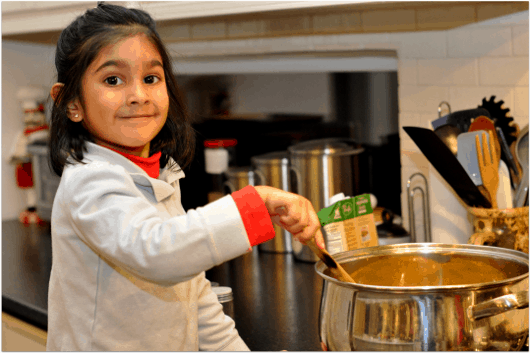 2 tbsp olive oil
⅛ cup grated red onion
2 cloves of garlic, diced
½ tsp fennel seeds
½ tsp whole coriander
½ tsp grill seasoning
½ tsp sea salt
1 32 oz box of vegetable broth
½ cup water
1 can cannellini beans
1 cup frozen green beans
3 small red potatoes, peeled and cubed
Juice of ½ lemon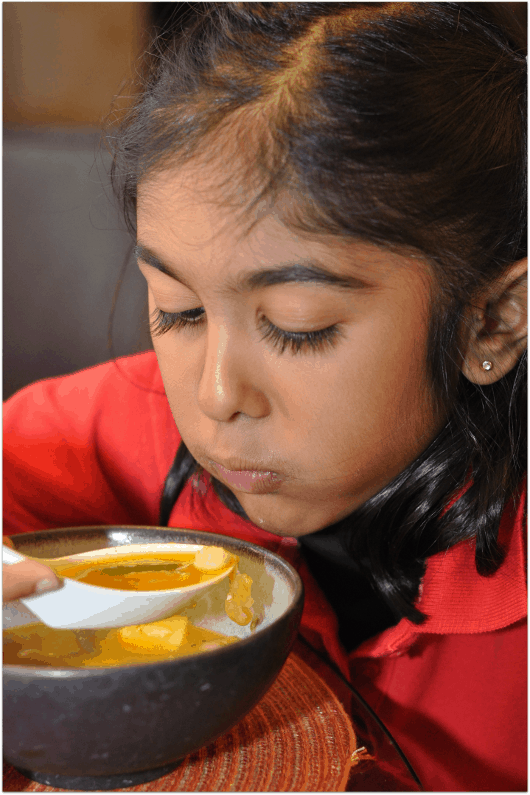 Heat olive oil in a pot over medium heat and add onion, garlic, and spices (fennel seeds through salt). Cook for about 3 minutes, stirring often until onions begin to turn slightly brown.
Add broth, water, cannellini beans, green beans, and potatoes. Stir and cover. Cook for 15-20 minutes or until potatoes are at desired texture. Add lemon juice just before serving.
Stuffed Cherry Tomatoes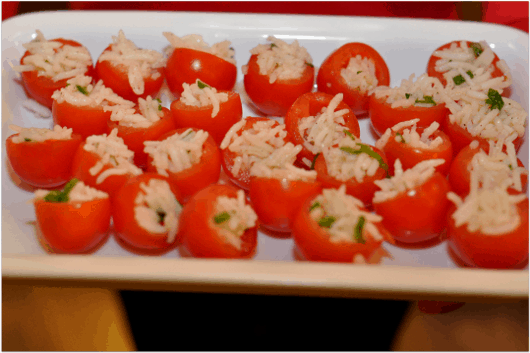 1 – 2.5 oz container of cherry tomatoes (I used Nature Sweet)
½ cup cooked rice
½ tsp olive oil
1 tbsp finely diced green onion (green portion only)
½ lemon juiced
½ tsp sea salt
½ tsp pepper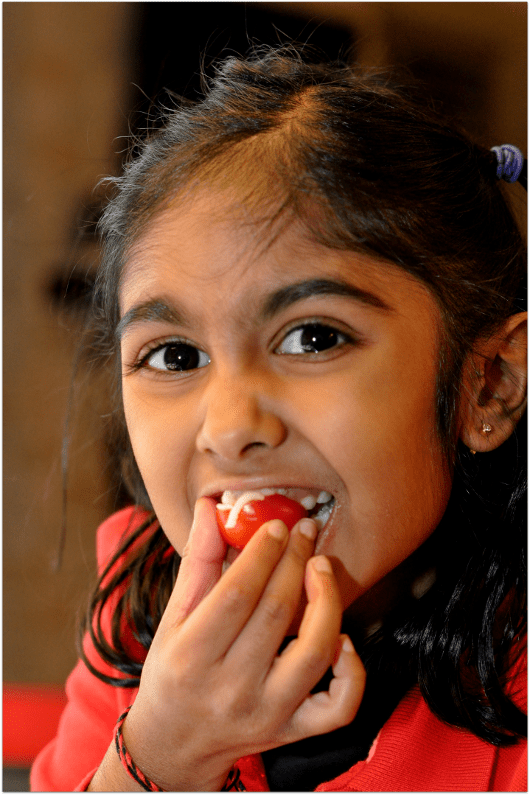 Slice the very top of the cherry tomatoes off (keep it thin!) and then hollow out the inside using a grapefruit spoon. Arrange on a plate or platter and discard or compost the pulp. Combine cooked rice (preferably basmati) with the remaining ingredients and mix well. Use a small spoon to stuff the rice mixture in the tomatoes. Serve at room temperature.