My daughter loves crafts... and I am not so crafty.
With the holidays here, we have been looking for fun, easy and not-too-messy gifts we can make for the grandparents. We were successful with our Sugar Scrubs (which I use to spend a lot of money on at Bath and Body Works!), so we gave the bath fizzies a try.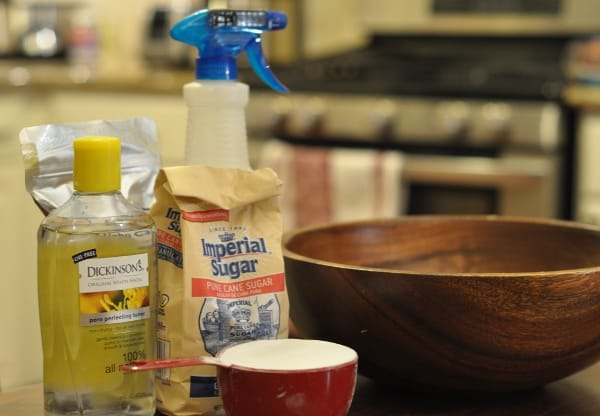 We found the instructions on
ImperialSugar.com
, ordered a few supplies and got started.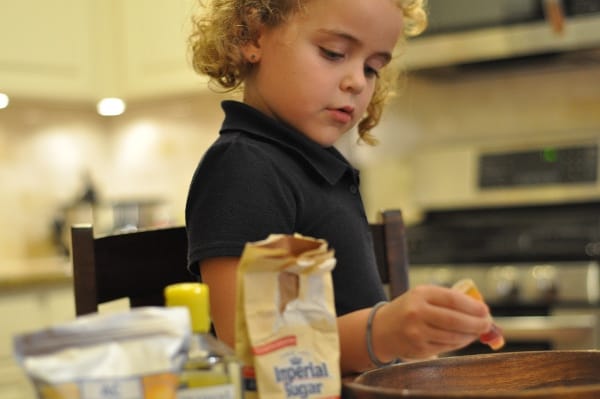 Supplies:
Citric Acid
Baking Soda
Extra Fine Granulated Sugar
Food Coloring
Witch Hazel in a Squirt Bottle
Silicon Mold (or Muffin Tin like we used)
Essential Oil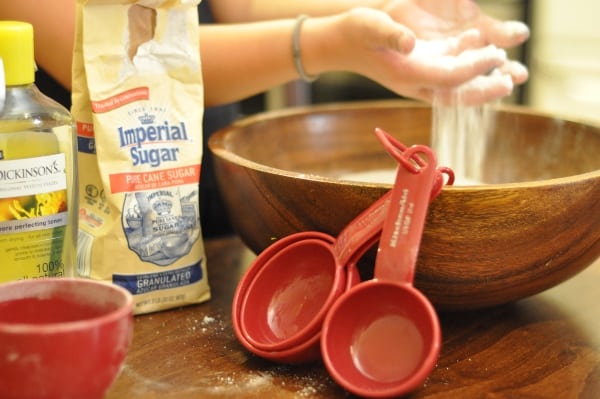 My daughter mixed all the ingredients and it went pretty smoothly. The only tricky part was the witch hazel in the spray bottle.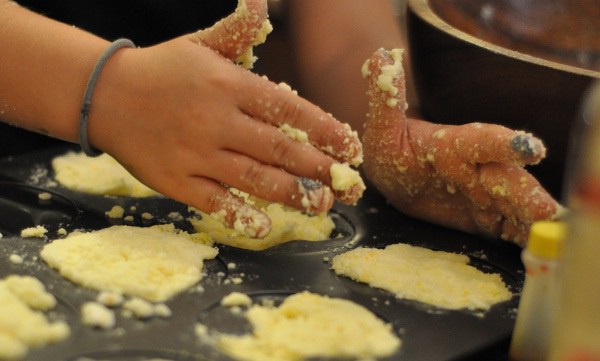 After all the dry ingredients, food coloring and essential oil, you are to mix it up and spray with witch hazel. Liquid makes the mixture fizz... so you just need to add enough for it to be a little sticky.
The first time we tried, we sprayed too much witch hazel, made it too sticky... and it was puffing up like muffins when we put it in the tins. (Now I know it should NOT stick to your hands like in the picture.)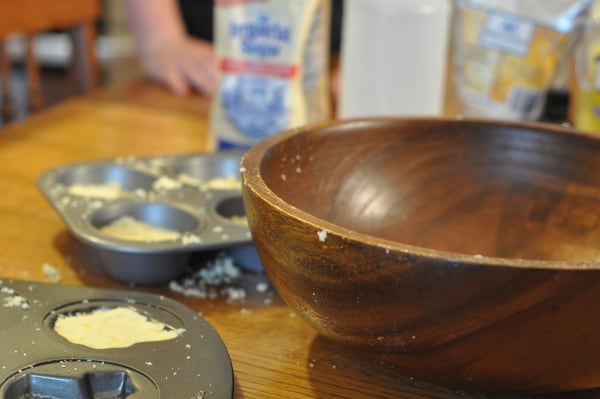 We tried again and only added about 5 sprays of witch hazel. It was just a little sticky, like damp (not wet) sand.
We did not have a silicon mold, so we packed the fizzies into muffin tins and a funny shape cookie tray (that I bought years ago but never ever used for cookies).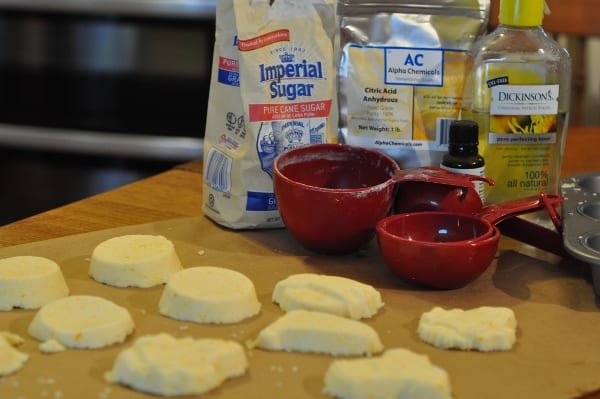 After about 10 minutes we were able to slide the fizzies onto the table. After about an hour, they were hard.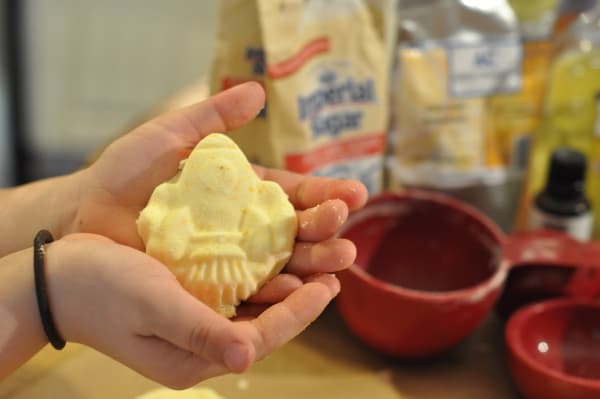 The project was easy and after correcting our witch hazel mistake, we had some fun bath fizzies! See how they fizz in the short video below!
Get specific instructions and even more project ideas on
ImperialSugar.com
!