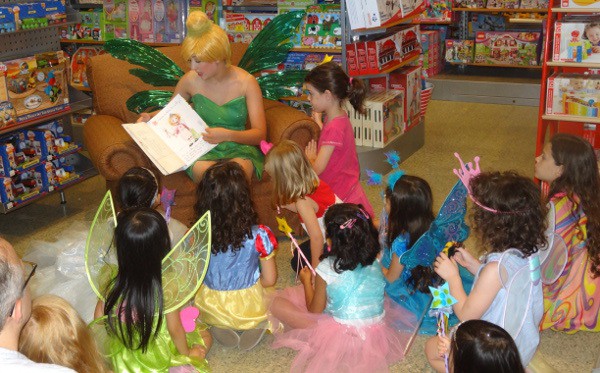 If you haven't yet been to
FUNdamentally Toys
in Rice Village, you should go! This locally owned toy shop was started because Debbie Scholl, the owner, became frustrated looking for good quality toys that were also fun and educational. And that is just what this toy store provides!
Not only does FUNdamentally Toys have great products, they also host great, free events! Some of the ones that will be happening soon are Crafternoon Activities (for ages 8 & up); a Frozen Meet & Greet with Elsa, Anna, and Olaf ; a Prelude Music Class; and a Pirate Night Magic Show. Visit the store's website for dates, times and to RSVP for these events. They can fill up fast, so RSVP soon! As a bonus, while your kids are fully engaged in the activities you can probably take a look around the store without the kids clamoring for you to buy everything they see!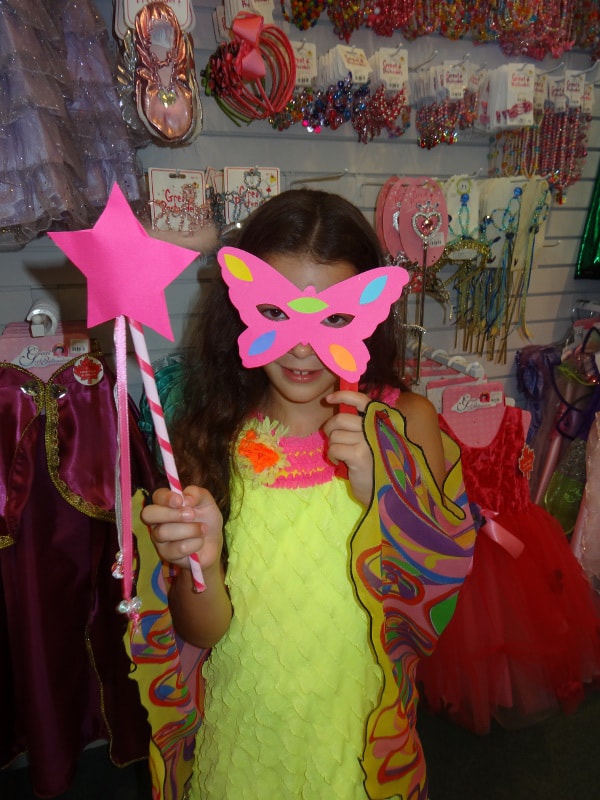 My daughter and I recently attended a Fairy Tea Party and we had a great time. The girls (although boys would have been allowed too!) were encouraged to dress up in their fairy finery and the hour long event started with crafts. She was able to choose from a variety of materials to make her very own wand and mask. After that Tinker Bell had them take a fairy oath (which included being nice to others!) then sprinkled a little "pixie dust" on their wands and in their hair.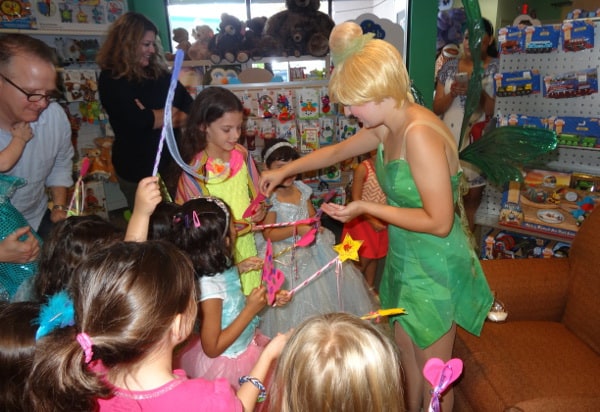 Once all the girls were glowing from fairy dust and happiness, Tink sat down to talk with them a little about her life as a fairy and then read two fairy-related books. After the story time was over the girls sat at tables that had been specially set up for their tea party. Actual iced tea was served, as well as mini sandwiches, biscuits/cookies, and mini cupcakes! After the tea party Tink had them all form a circle and they did a fairy dance. Overall, this event far surpassed my expectations and we've already signed up for a few of the upcoming activities. Maybe we'll see you there!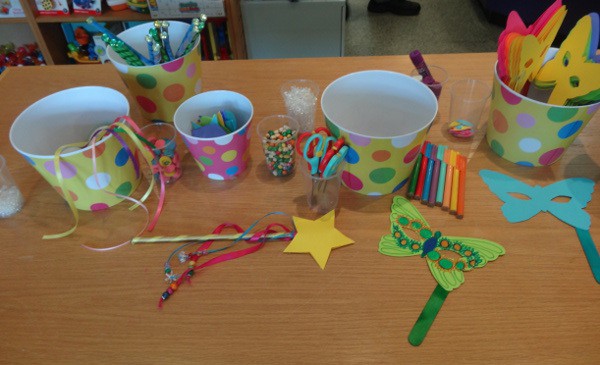 For those of you with preschoolers, you may also want to check out Story Time which will be happening every Tuesday at 9:30AM. The 45-minute event will include book readings with related activities.
RSVP here
but also feel free to just stop in if you find yourself looking for something to do!
If you want to be notified about upcoming events, sign up
here
to join the FUNdamentally Toys mailing list.