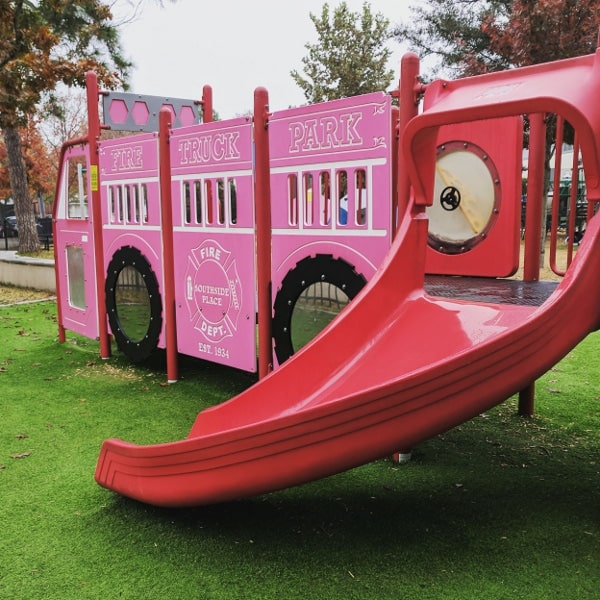 Address:
3743 Garnet Street, Houston, TX 77005
Fire Truck Park in Southside is one of our very favorite parks!
Not only is there a fire truck play structure for toddlers, but there is unique big structure for the big kids. And it's completely fenced in with a little rock "boulders", spinners, tire swing and more!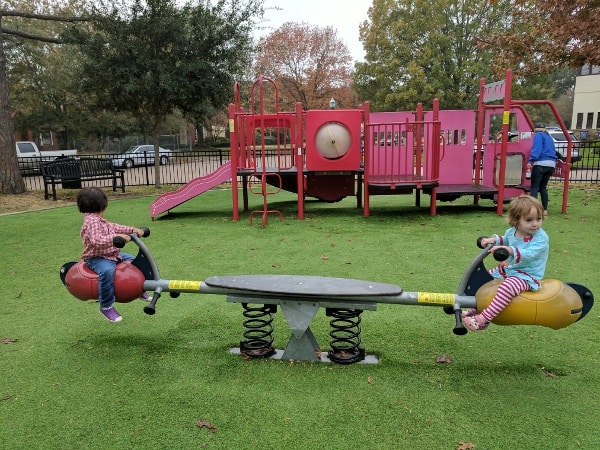 This park is pretty small in size and easy to watch… but my big kids and little kids all like to go here. They can run between the equipment and stop for a snack at the covered picnic tables. I can follow the toddler and know the bigger kids are close by.
Plus, when we leave we can go to Little Matt's or play at the other spots around West University!
Look at the pictures!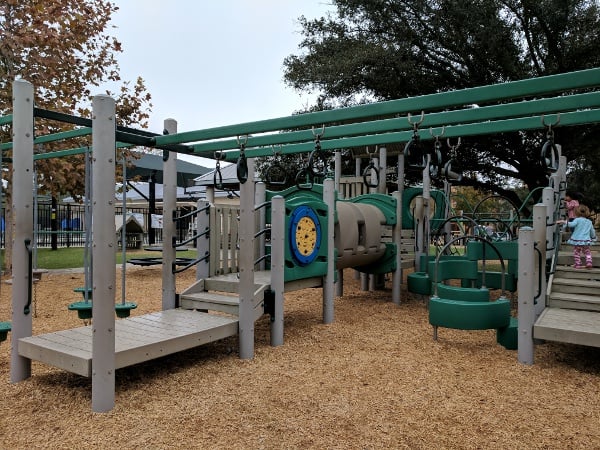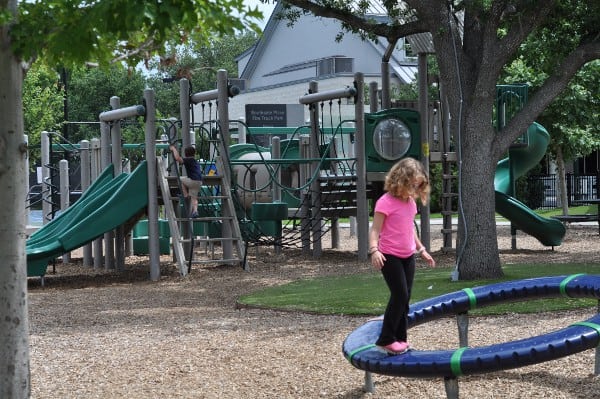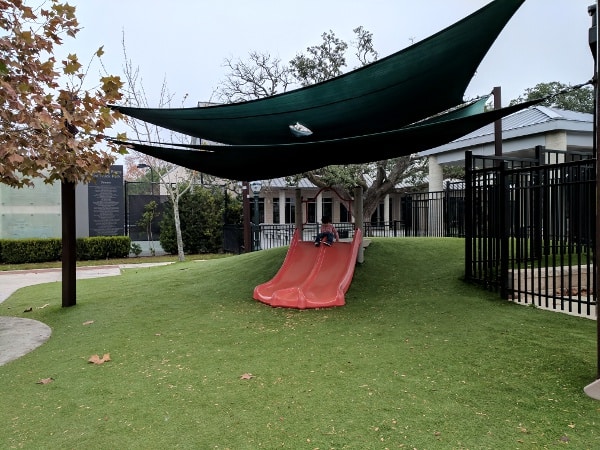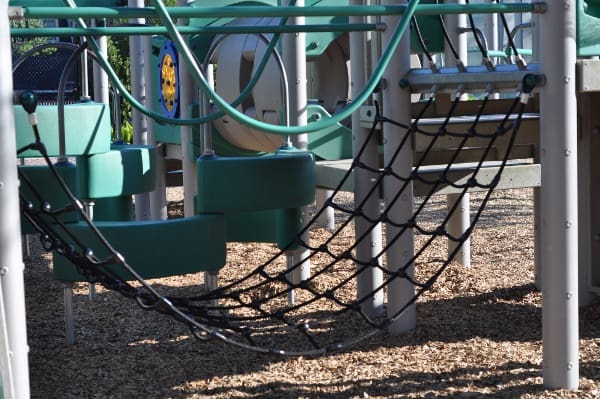 Find more Houston area parks: