Hi this is Pranika! This dinner takes about 15 minutes from start to finish. If you like tomatoes, you will love this soup and it's done in a flash. You will love the extra time you have in the evening that's not in the kitchen. I served it with pre-prepared garlic bread from the store and steamed green beans dressed with olive oil, salt, and pepper.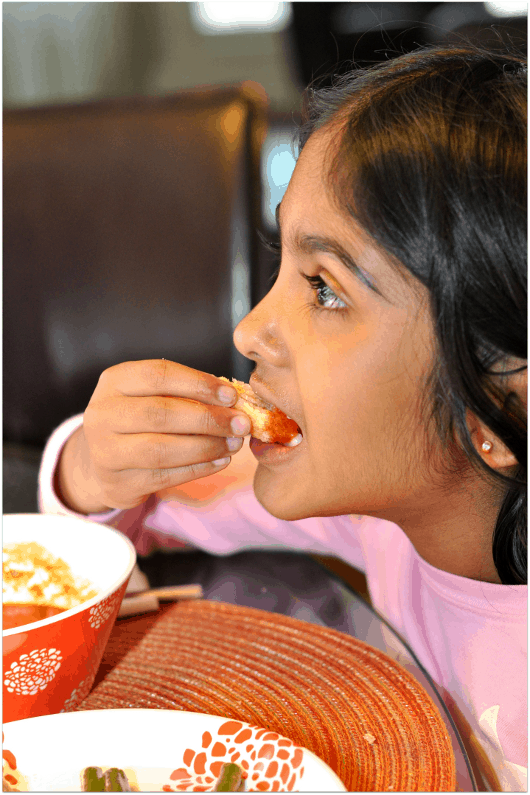 Happy cooking and eating!
Roasted Pepper-Tomato Soup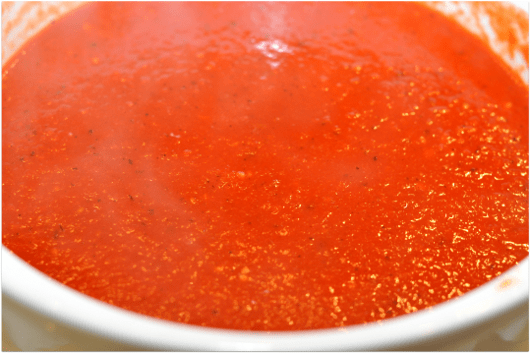 Two 12 oz jars of Roasted Red Peppers (Alessi sweet pimento, fire-roasted Italian Style Red Peppers)
1 can 28-oz. Muir Glen Crushed, Fire-Roasted tomatoes
2 large garlic cloves
1 tsp sugar
1 tbsp brown sugar
¾ cup vegetable broth
Blend all the ingredients except the broth in a food processor. Add to a large pot. Turn heat to medium and add broth. Stir, cover and cook for 7-8 minutes. Season with salt and pepper as desired. Sprinkle with grated parmesan to finish. If the soup is too thick, add additional broth.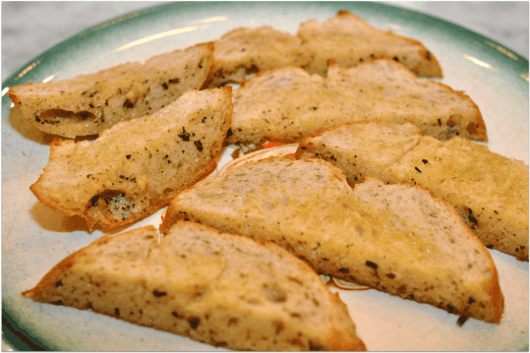 This recipe is done in a flash and while it was cooking I toasted the garlic bread and steamed the green beans.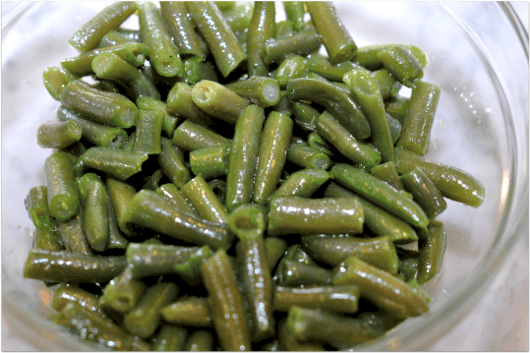 My girls loved dipping the bread into the soup. Literally this dinner was ready in 15 minutes! For a spin on this recipe, you could also serve the soup chilled as gazpacho and add garnish such as diced cucumber and avocado. Enjoy!