See the ABC13 Kids Marketplace story HERE.
If you have followed BigKidSmallCity for some time, you know about Garbage Man Joe, our very own Kindergarten Kingpin.
Joe still pulls out trash cans each week and we are still passionate about teaching our kids about money, life and entrepreneurship. My husband and I feel that it is important to not only tell our kids about these things, but to let them experience them. We want them to know what a bad decision and good decision feels like, with the hope that they will continue to make good decisions for the rest of their lives.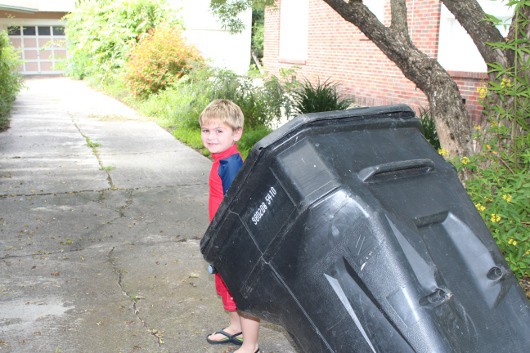 For example, if the kids blow all their money on ice cream and then can't by the the Lego set they have been begging for, they know how that feels. Also, if they decide to not do their job and the neighbors are upset, they also know how that feels. Of course, the opposite is also true, and in the long term, good decisions feel better.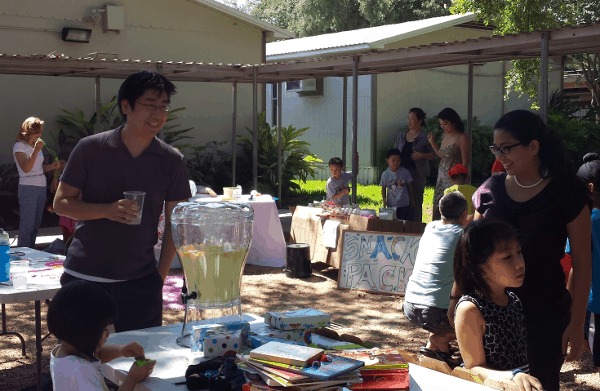 In our small way, we've been teaching these lessons to our kids.
 But what if someone turned this into an elementary school course? This is exactly what Eda Morita did at her daughter's school.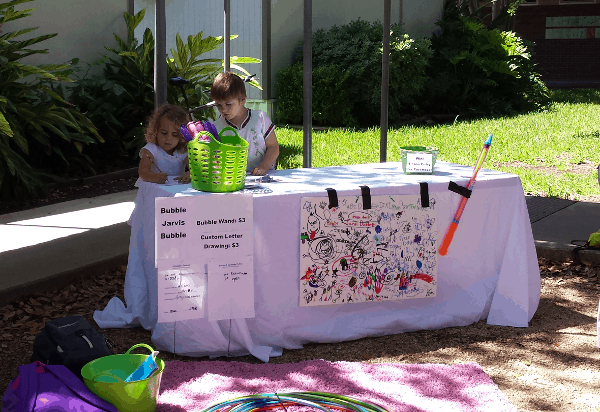 Eda started with a
Kids Marketplace
in the fall and then expanded it into a weekly after school class for elementary school students!
Her goal was to encourage children to learn vital life skills through personal experience.
Some of the weekly topics included "How to Greet Someone", "Listening", "Rapport" and "Money". Then, in May, the kids set up 40 booths at an after school marketplace.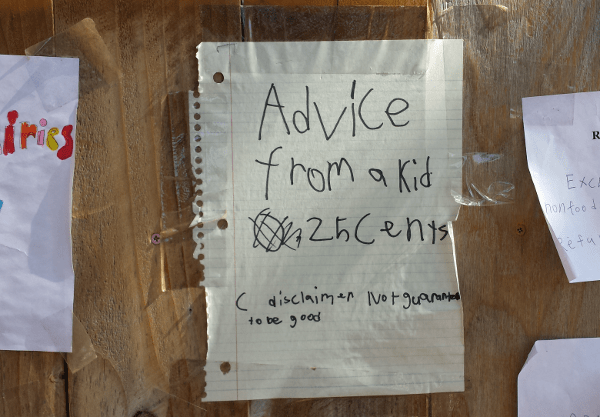 There were pizza, lemonade, baked goods and ice cream stands, bubbles and hula hoops, snacks, art work, bows, second hand goods and much more. My favorite was the booth where you could get advice from a kid (with the disclaimer that it was not guaranteed to be good advice)!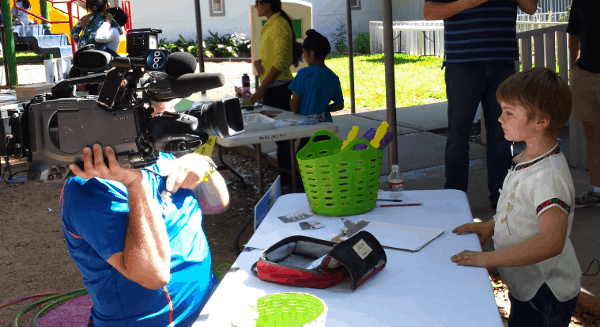 The kids did the selling, collected the money and decided how they would spend some of their earnings. Eda met with the group afterwards to find out what they learned. Some comments were:
"It takes money to make money."
"Being friendly helps with sales."
"You have to make more money than what it cost you."
"I should not eat my product."
Seems to me like the kids felt what it was like to make money!
Eda did a great job with the kids at the Kids Marketplace. The great thing is, any group could put it together with the right parent in charge. What do you think about a Kids Marketplace at your school?
Find the ABC13 story HERE!