El Pueblito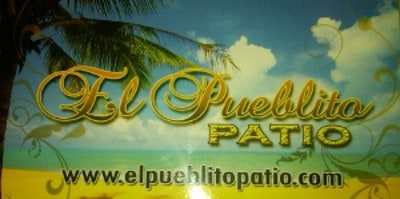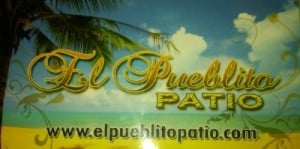 Address:
1423 Richmond Ave. Houston, TX. 77006
Cost: Reasonable (for dine-in restaurant)
Appropriate Age: Any Age (but they do not have a kid's menu)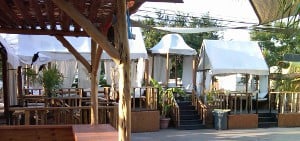 Our Review: 
El Pueblito
is located on Richmond, near the
Menil Collection
. They have plenty of indoor seating, but their patio is the place to be. They have mist fans and shade, making it mostly tolerable during the Houston summer.  If you go at off hours (just before or after lunch or dinner), it is easy to get your own private cabana. Otherwise, you can sit at a table and still enjoy yourself.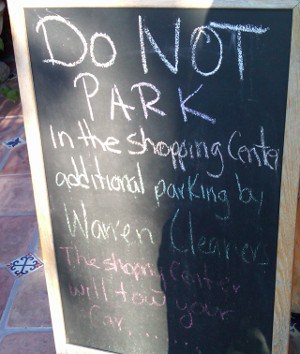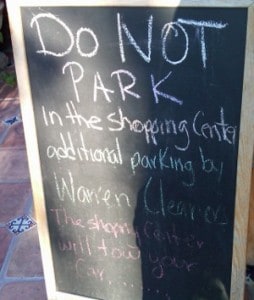 Parking is a little tricky. You can valet park at the door, park around the corner on a neighborhood street, or park in the designated lot (which is not connected to the building), but do NOT park in the lot next door. The shops in that lot will tow your car.  It seems to be a long time feud between the business owners.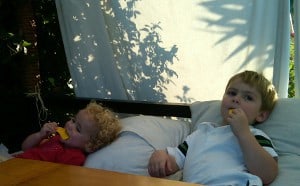 We personally park around the corner in the neighborhood and walk over to
El Pueblito
. We usually go for an early dinner and can get our own cabana. Our kids don't feel like running around the entire restaurant because we have our own special space.  And the love to lounge around like royalty. Getting their early also lets us eat and enjoy ourselves before the bands start and the patio gets wild. There is still somewhat loud music playing through the speakers, but I personally like that it covers up the squeaks of my kids.  Also, being outside makes the inevitable spills no-big-deal.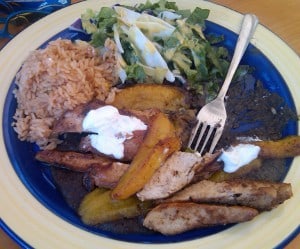 There is no kid's menu, but four of us usually share the Quesadillas Locas ($8.75) and El Cubano ($12.00). The Cubano is my favorite. It has a whole grilled plantain over black refried beans and is stuffed with grilled chicken. (The pictures is above and has some bites out of it.  I was too excited when it arrived and forgot to snap a shot.)  Chips and salsa are free and the (mild) pineapple salsa is awesome.  If you go early enough, parents can also grab the happy hour drink specials. Check with the restaurant for the latest deals, but weekday margaritas are around $3.00 and weekend margaritas are around $4.00 during happy hour.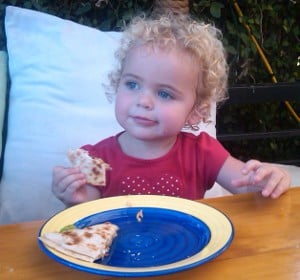 My 2 and 4 year old enjoy eating at
El Pueblito
and my husband and I enjoy the grown up restaurant (even if it's 5:00 PM). Check out the patio if your kids will eat quesadillas or any Mexican fare.