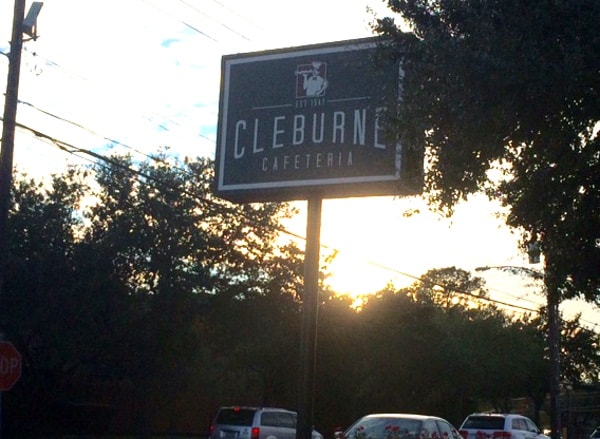 Address:
  3606 Bissonnet Houston, TX 77005
Age Appropriate:
 All ages
Price:
 $-$$
Cleburne Cafeteria on Bissonnet is a neighborhood staple, a family-owned place that generations of families have been going and that feels very old-fashioned. So old-fashioned in fact that they do NOT accept credit cards! It is unusual and of course we didn't know! So as my son and I sat down to eat, my poor husband ran to the closest ATM to get cash!! He came back fast enough to have a warm dinner! Do not let this small detail stop you from trying Cleburne, they will make sure your whole family feels welcome and comfortable.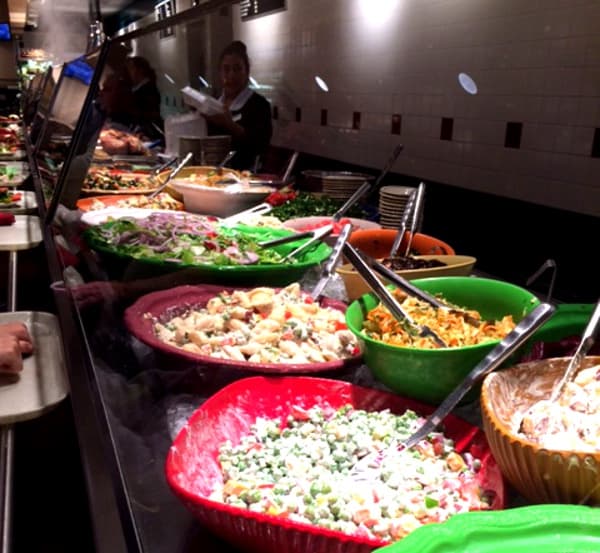 The story behind
Cleburne Cafeteria
reads like a perfect immigration story – poor man coming from war-ravaged Greece after World War II with $2.50 in his pocket, arriving in Houston and working hard until he can afford his own restaurant. 70 years later, his son is the one in charge right now, hoping his children will then take over.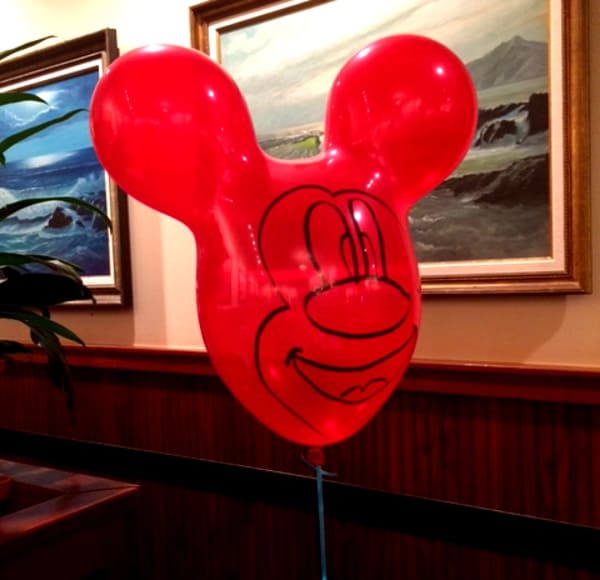 The décor is casual with comfortable banquettes and chairs, lots of paintings by the owners, the most comfortable high chairs we had ever seen in a restaurant and every child with a cute balloon – even for my 8-year-old son! Their restrooms are clean and spacious.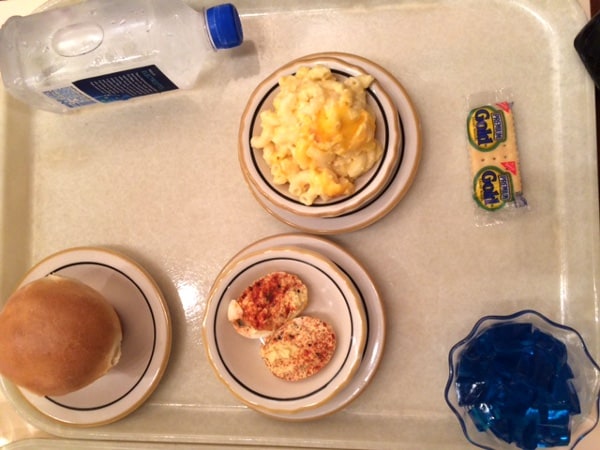 The food is cafeteria style, lots of salads, a lot of options for your main dish, so many in fact we prevented the line from moving for a long time, lots of healthy choices – and some less so. My son enjoyed looking at everything and chose a Jello bowl first, then mac and cheese and deviled eggs!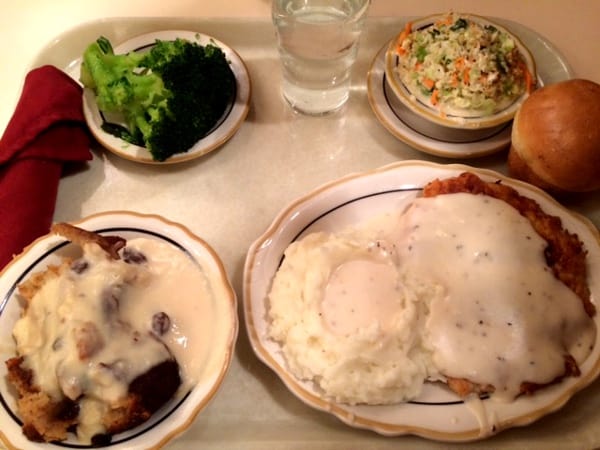 My husband chose a cole slaw, fried chicken with mashed potatoes and a bread pudding to share with me! I picked a beet salad, pork chops with mushroom and onion sauce and some mashed potatoes. We all enjoyed our food, my husband loved his chicken and I thought that the pork was delicious. My son enjoyed all his little plates and especially his Jello!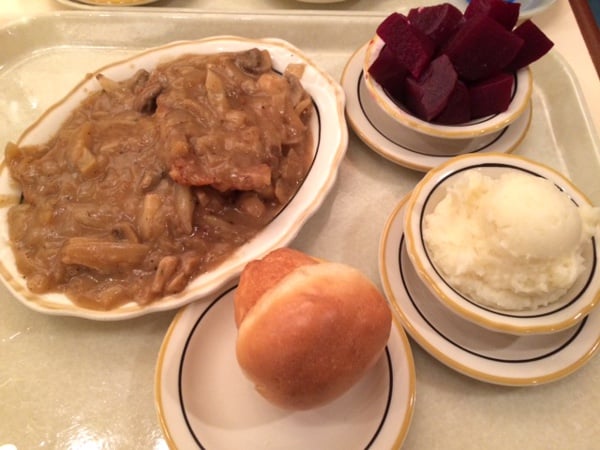 So if your family wants an casual dinner where everyone eats whatever they want with a little bit of American Dream story, Cleburne Cafeteria is the place for you! (Don't forget to bring cash or your checkbook!!)
See you next week for another culinary adventure!