El Pueblito Patio is in my part of town... Montrose. And since it's in Montrose, you can be sure that it has character (and, uh, is not for everyone).
But if you like to try something new, cool patios, cabanas, hole-in-the-walls, good pineapple salsa... and don't mind avoiding the wild brunch or night crowd... keep on reading for our review of El Pueblito Patio.
If this sounds painful to you... catch last week's or next week's review instead! (Seriously. This restaurant is not for everyone, so just stop reading.)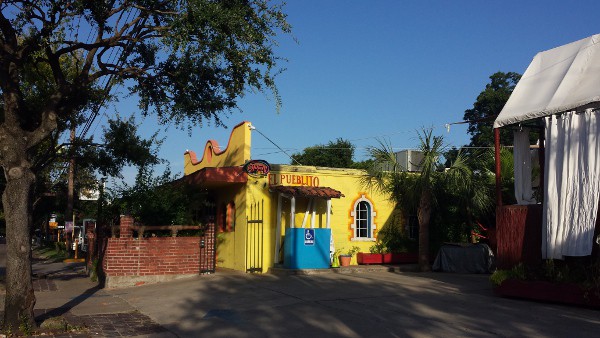 El Pueblito is right next to
Mandell Park
, just a block from
Ervan Chew Park
and very close to all the
things to do in Montrose with kids
.
We eat here A LOT and my kids always insist on going back. My youngest likes to eat the rice (one grain at a time) and my older kids like the quesadillas. There is no printed kids menu, but kitchen will prepare cheese quesadillas with rice and beans... and the waitress will bring cups with lids.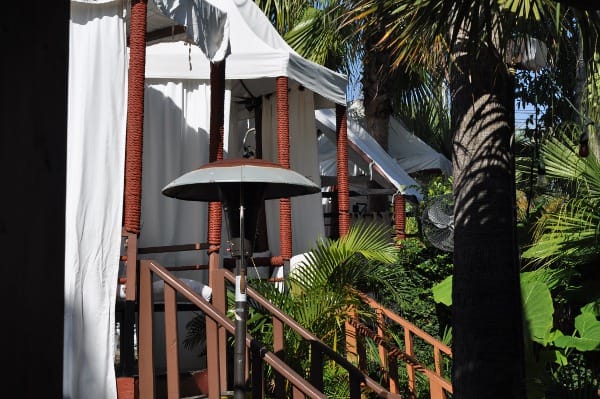 We always sit on the patio... in the summer there are misting fans and in the winter there are heaters. We avoid Sunday brunch and the loud music in the evenings.
These times bring in the young adult crowd and a lot of alcohol is being served. At other times (especially early dinner or late lunch), we often have the restaurant mostly to ourselves... which means we get to sit in a cabana.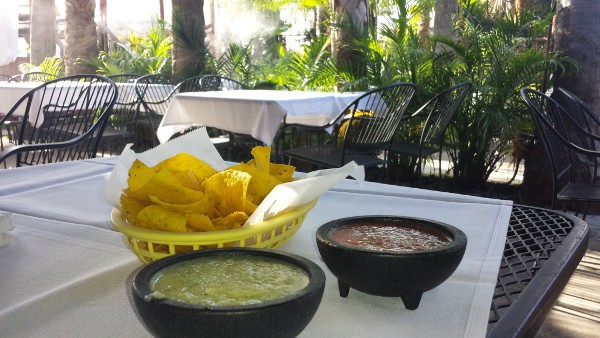 The staff brings free chips and salsa to your table, you order and usually get your food quickly. Since we go at off-peak times, we've always gotten good service (which is not what all the reviews say).
My favorite meal is El Cubano with plantains and chicken. (Give me anything with plantains and I'm probably going to love it.)  My kids order quesadillas or enchiladas.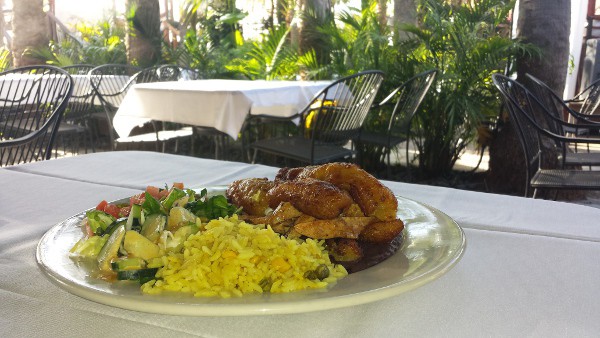 If you do want a grown-up drink, I see a lot of hollowed out pineapples and coconuts leaving the bar... so try one and tell me how it is!
After we eat at El Pueblito Patio, we head next door to play. Mandell Park has paths for for running and Ervan Chew has a playground for playing.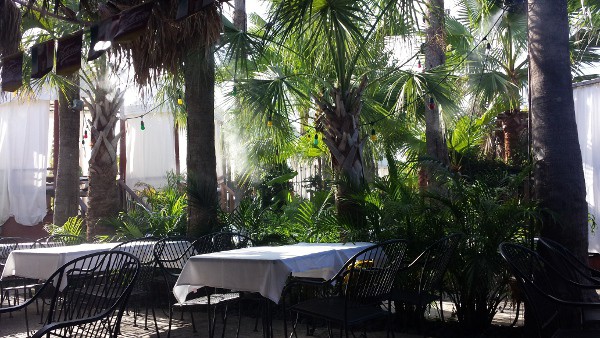 If you visit, be sure to follow the parking signs. You can valet park at the restaurant, park for free in the El Pueblito parking lot (one property away from the restaurant), park for free in the neighborhood behind the restaurant... but do not park in the shopping center next (which says "No El Pueblito Parking") because they really will tow your car.
Also, the bathrooms are teeny tiny, so consider yourself warned. You'll have better luck changing a baby next door at the park.
So, if you want to check out a cool patio at a restaurant is nothing like Chuck E Cheese... check out El Pueblito Patio. And if you prefer well-known-especially-for-kids restaurant, find a different spot HERE!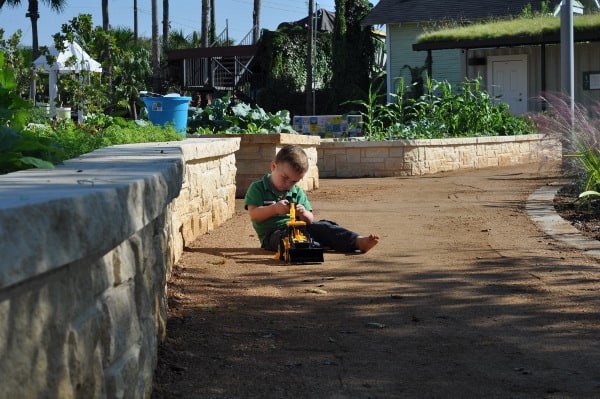 El Pueblito Patio:
Address:  1423 Richmond Avenue, Houston, TX 77006
Find more Houston restaurants: