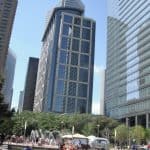 The BigKidSmallCity crew loves Downtown Houston. So what better way to celebrate a birthday than with a Downtown Adventure Party?
To keep us on track, we created a list of items that we had to find or do before our day was over. This included: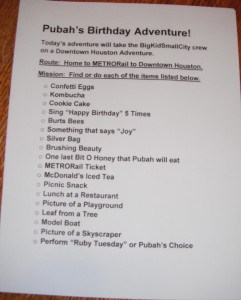 Find the Confetti Eggs
Find the Cookie Cake
Sing Happy Birthday 5 Times
Find the Silver Gift Bag
Perform "Ruby Tuesday"
Get a METRORail Ticket
Drink lots of Iced Tea
Pack a Picnic Snack
Find a Leaf from a Tree
Take Picture of a Skyscraper
Take Picture of a Playground
Drive a Model Boat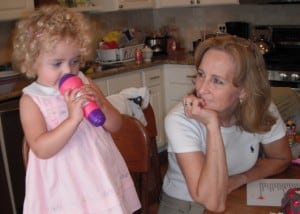 Everyone arrived at our house at noon. We were able to quickly check off confetti eggs (mostly broken on Grandpa's and Grandma's heads), perform our favorite "Ruby Tuesday" and find the hidden gifts. Pretty soon we had to head downtown to check off the rest of the items.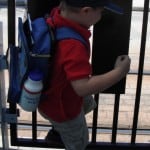 The kids packed adventurer backpacks with the list, clipboard, pen and water and off we went. We parked in a lot near Natachee's for $3 and jumped on METRORail (crossing "ticket" off the list).
We got off at the Main Street Square station and headed 5 blocks east to Discovery Green. Along the way we reviewed our list, took pictures and checked "skyscraper" off the list.
Just before Discovery Green, we stopped at Phoenicia to pick up some snacks for a mini-picnic. The explorers packed the food in their backpacks and we headed across the street to the park.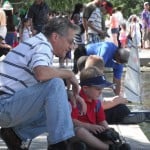 Discovery Green has a ton of free events, and this weekend was the Earth Day festival. The park was buzzing and the kids enjoyed being part of the fun.
Here we had our picnic, took our playground picture and found the model boats. From the front office we rented the model boat for $5 and the kids proved to be capable (and slightly crazy) drivers.
After spending the afternoon in the park, we caught the Welcome Home Parade before heading back to METRORail.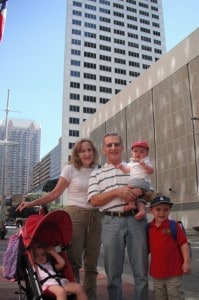 The kids loved checking the list and crossing of each item. I see another scavenger hunt in the near future. Next time we'll explore the other great parks in Downtown. To see the list, go HERE.
Want to know more about Downtown? Check out our last post HERE.