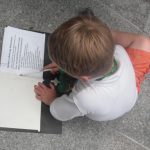 It is becoming a BigKidSmallCity tradition to go on a Houston Adventure for our family birthdays. For the last birthday, we took Grandma on a Downtown Adventure. Since this April outing, the kids have been asking (daily) to do it again. For Brooke's birthday last Friday, we hit the streets of Houston again.
We made a list of things we had to find or do, packed our backpacks with the list, a pen, map, binoculars and some snacks, and headed for the METRORail station.
Since we went on a weekday, we were sure to add JP Morgan Chase Tower and Downtown Tunnels to our list. It included: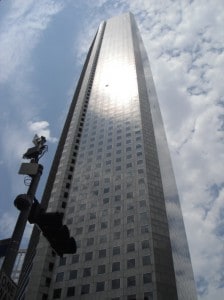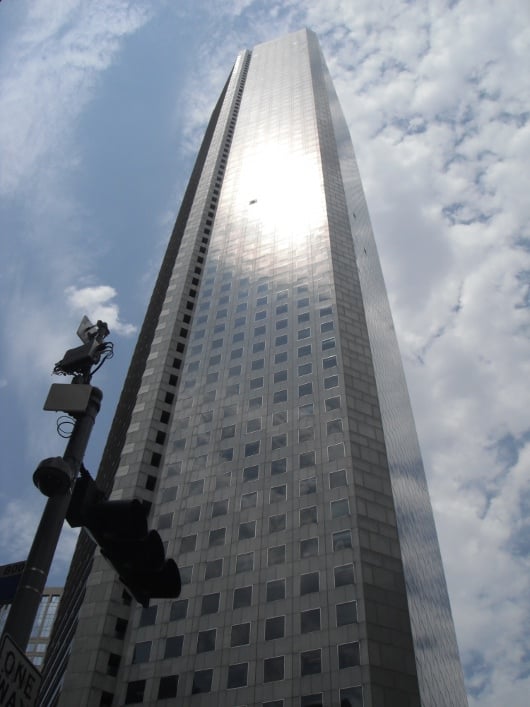 Ride METRORail
Go to the Top of Downtown Houston
Go to the Bottom of Downtown Houston
Eat Lunch at a Restaurant
Find a New Downtown Park
Take a Picture of City Hall
Read a Book Downtown
Dance Like a Princess or Prince
Find Train Tracks that Go Over Water
Find your Favorite Skyscraper
Eat a Picnic Snack
Sing "Happy Birthday" 5 Times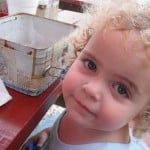 We parked next to Natachee's and paid $2 for all day parking. We went to Natachee's to grab lunch, watch trains, play in the sandbox and check "Eat Lunch at a Restaurant" off the list.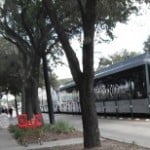 After lunch, we walked across the street and jumped on METRORail towards Downtown. We got off at Main Street Square, checked off "Ride METRORail", and walked a few blocks north to Capital. Here we turned left (west) and walked a couple more blocks to the JP Morgan Chase Tower. Check the Downtown Houston map HERE to follow along.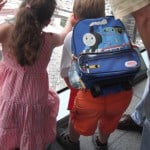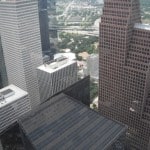 Inside the lobby we took the elevators to the 60th floor observation deck were at the "Top of Downtown Houston". Here I was scared to death of the view and the kids had their noses pressed against the windows. Before heading down, we looked at our list and decided to "Dance Like a Princess or Prince".
Back in the JP Morgan Chase Tower lobby, we took the escalator to the B1 basement and were at the "Bottom of Downtown Houston". We walked through the underground tunnels back towards Main Street.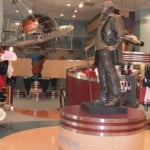 Back in the sunshine, we headed south and west to City Hall. Here we were able to "Take a Picture" and hit the Visitor Center for drinks and a bathroom.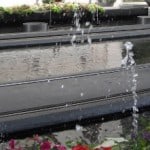 Sitting in Tranquility Park next to City Hall, we "Read a Book", "Ate a Picnic Snack", "Found our Favorite Skyscrapers"  and "Sang Happy Birthday 5 Times" while "Dancing Like a Princess or Prince", giving us a second check mark on the dancing line of the list. We also "Found a New Downtown Park".
The kids really enjoyed exploring the city and crossing off each item on the list. They took pictures (with my drop proof camera
), looked at the map to see where to go next and felt like they owned the big city.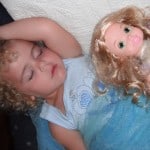 Along the way we also saw construction trucks, police cars, Fire Engine 18 and a police horse. With such a huge day, it was lucky that we only had one more item on the list, and it was back at the Main Street Square station.
Just north of the southbound station, the METRORail tracks go over a large water fountain. We checked this off the list and headed back to our cars. We just love Downtown. And boy can it make you tired.