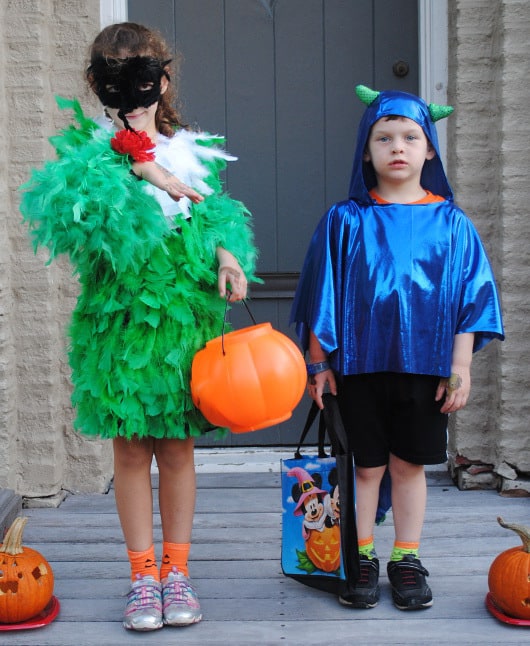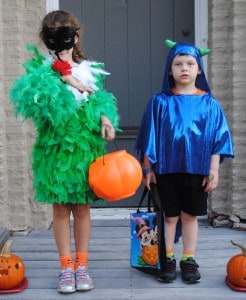 Every year my kids choose to dress up as something unusual for Halloween. We've had an otter, bat, rainbow sparkly dolphin, dragon, and puffin. The one thing all these costumes have in common is that I ended up making them, with varying degrees of success.
Last year my daughter wanted to be a hummingbird. Yep, you guessed it; there are no hummingbird costumes to be found in any of the stores around here, so we made it! We were both very pleased with the way it turned out and she got lots of compliments.
The costume I put together wasn't very hard to do and could easily be adapted for other birds like flamingos, parrots, and even chickens. If you are planning to attempt this yourself, just be warned: it does require a LOT of feathers and hot glue!
The materials I used are a dress, two long adult socks, a small piece of elastic, a plastic partial face mask, pipe cleaners, a flower, lots of feathers, two feather boas (for the wings) and hot glue.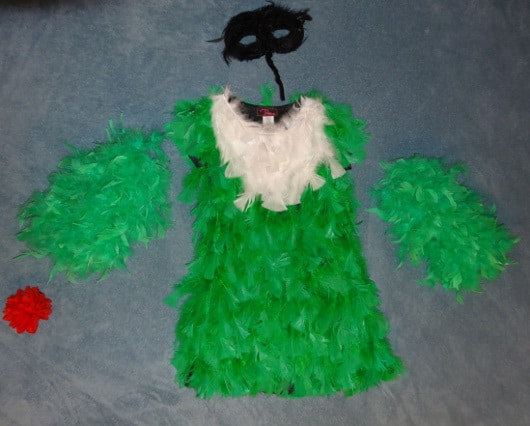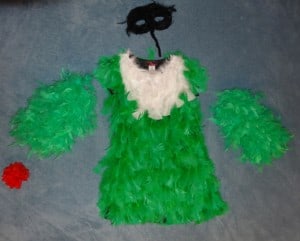 For the main part of the costume I bought a cheap dress with short sleeves. The one I bought pulls on over her head, but I think it would have been much easier if I had gotten one with a zipper instead.
Then we went to a craft store and chose the color that she wanted for her feathers. She chose mostly green, with some white for the patch on the hummingbird's chest. Then the gluing began.
I started at the bottom of the dress and worked my way up so that the feathers were nicely layered.
The sleeves were a little tricky, but worked much better when I started cutting the feathers and using just the bottom third of them. I also did that along the top of the dress to make it look better.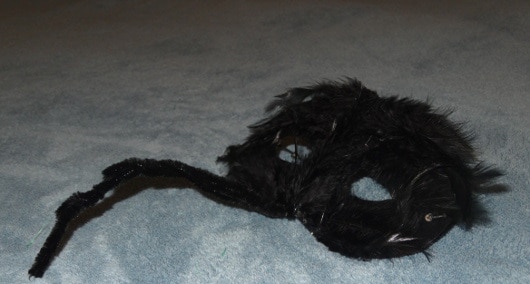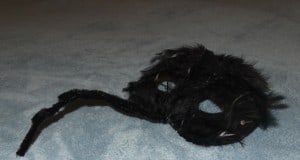 One thing to be careful of is that you don't let the glue seep from the front of the dress through to the back. I put something (I don't remember what, but it probably was cardboard) inside the dress to keep the layers apart, and also frequently pulled it up to make sure it wasn't sticking.
I wanted my bird's wings to be removable because of how hot it can be in Houston even in late October. So instead of getting a dress with long sleeves I took two adult socks and cut the feet off. These were the perfect size to pull over her arms.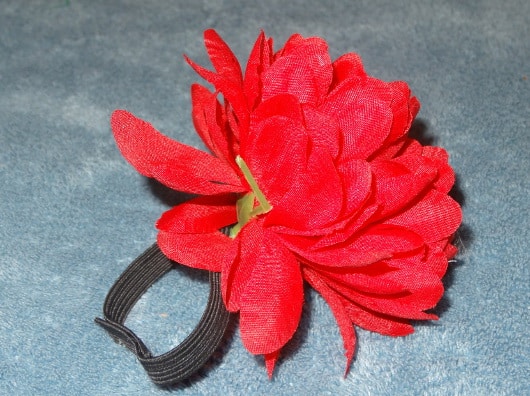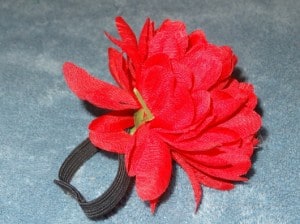 Instead of gluing individual feathers like I did on the body of the dress, I got two feather boas that (almost!) matched her body feathers. I wrapped one around each of the socks and tacked it in several places using hot glue, but you could also sew it.
For the bird's face I got a cheap mask, black feathers, and two or three black pipe cleaners. I twisted the pipe cleaners to look like a hummingbird's long beak and glued it along the nose of the mask.
Then I again I trimmed the feathers so I was only using the fluffy ends and glued them all over mask, making sure that they weren't poking through the eye holes.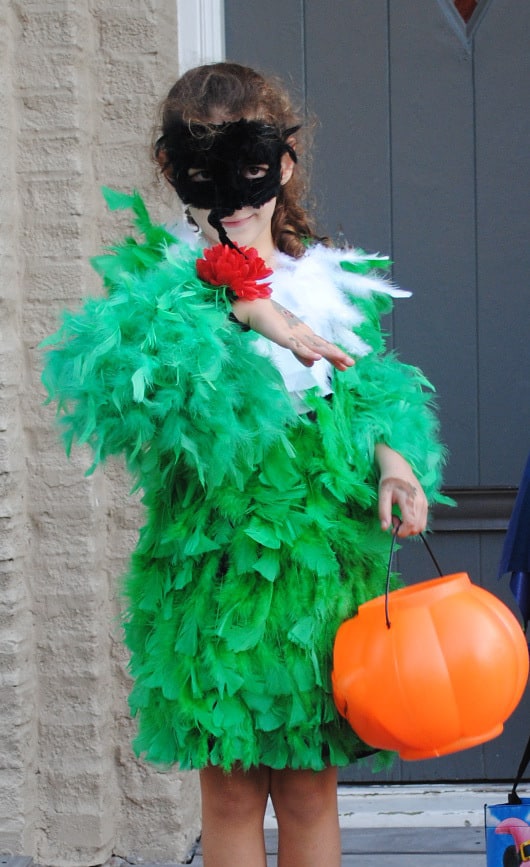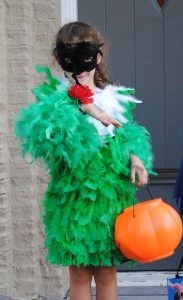 For other types of birds I think it would be easy to use a colored sheet of foam, cut it into the shape of the bird's beak, glue it to the mask, then cover the mask with feathers.
For a final touch my daughter wanted a flower that she could carry to "sip" nectar from. I knew she'd already have her hands full with her treat bag, so I bought a fake flower from a craft store and used a bit of elastic that I already had to make her a flower bracelet instead.
The flower I got had a wide base so I simply cut small hole in the elastic and slipped the base through. You could also use hot glue to attach it.
Her completed costume turned out well and she had lots of opportunities to wear it. She also stood out as being very unique! If you're interested in any of the other costume I've created just leave a comment and I'll post the pictures!