Hi this is Pranika! You don't need hours to make a good Indian curry! My curry in a hurry is flavorful, but not spicy, and should appeal to adults and kids alike. I served the curry with roasted cauliflower, rice, store-bought naan, and tomatoes, snow peas, and cucumber sprinkled with lemon and sea salt.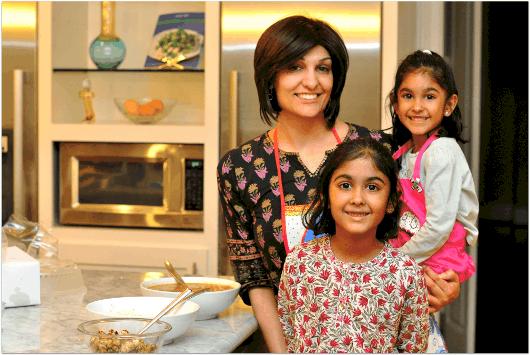 Happy cooking and eating!
Chicken Curry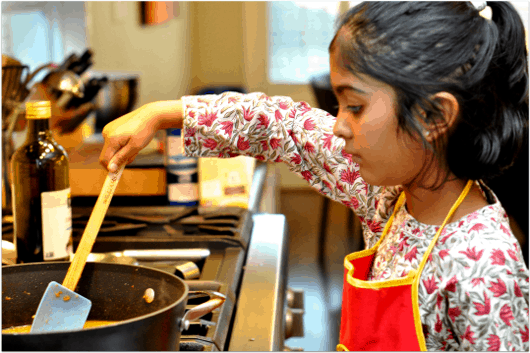 3 tbsp olive oil
2 cinnamon sticks
5 cardamom pods
1.4 lbs boneless chicken thighs
1 ½ tbsp ground coriander
2 tsp ground cumin
¼ tsp turmeric
⅛ tsp cayenne pepper
¼ tsp sugar
1 tbsp garam masala
1 onion, roughly chopped into big pieces
2 garlic cloves
2 tomatoes
¼ cup water
2 cups chicken stock
2 tsp salt, divided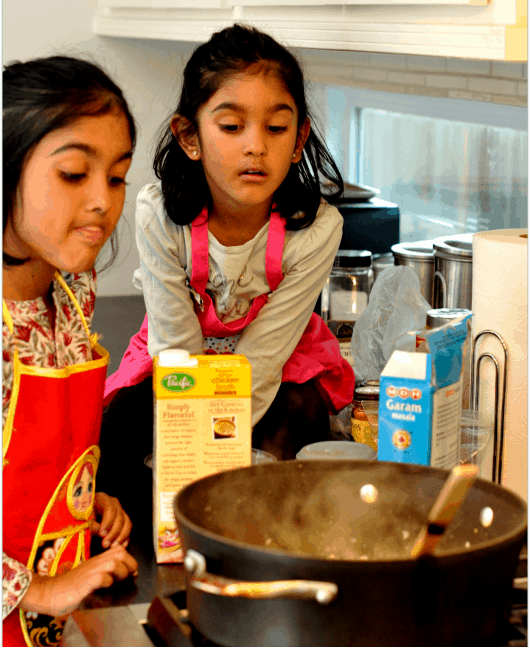 Prep; Add onion, garlic, and ¼ cup water to food processor and pulse until blended well. Set aside onion,/garlic mixture in a bowl. Chop tomatoes into quarters. Add tomato to food processor and pulse until chopped.
Cut chicken into bit sized pieces. Sprinkle with 1 tsp salt. Heat oil in a non-stick pan. Add cinnamon and cardamom pods and stir for 1-2 minutes. Add chicken.
Cook on high heat until browned. Remove with a slotted spoon into a bowl and set aside. Turn heat down to medium.
Add onion/garlic mixture, cumin, coriander, cayenne pepper, sugar, and turmeric and cook for 3-4 minutes. Add tomatoes. Add chicken back into pan, 2 cups chicken stock, 1 tsp salt, and 1 tbsp garam masala.
Stir. Cover and cook on medium for 10 minutes. Open cover and cook for 2 more minutes. Serve with rice and naan.
Eat a lot.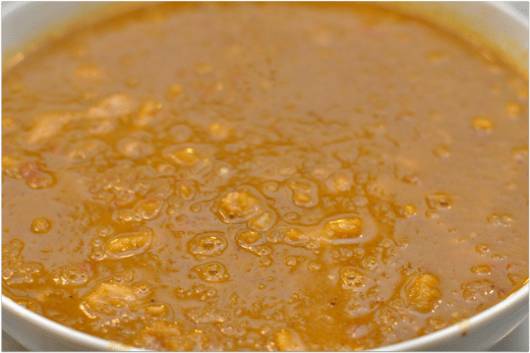 Note: I season my rice when I cook it with salt and pepper, occasionally with Indian spices. Here I just cooked the basmati rice with salt, pepper, and ½ tsp canola oil. If you do not season your rice, you may want to add ½ to ¾ tsp more of salt to your curry.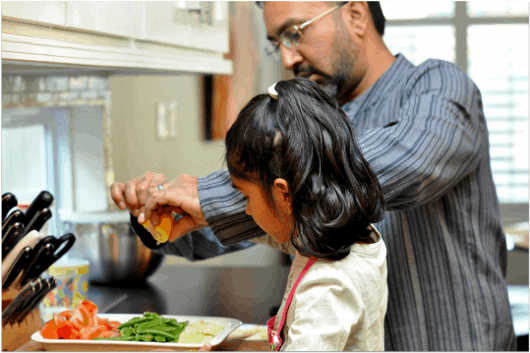 Roasted Masala Cauliflower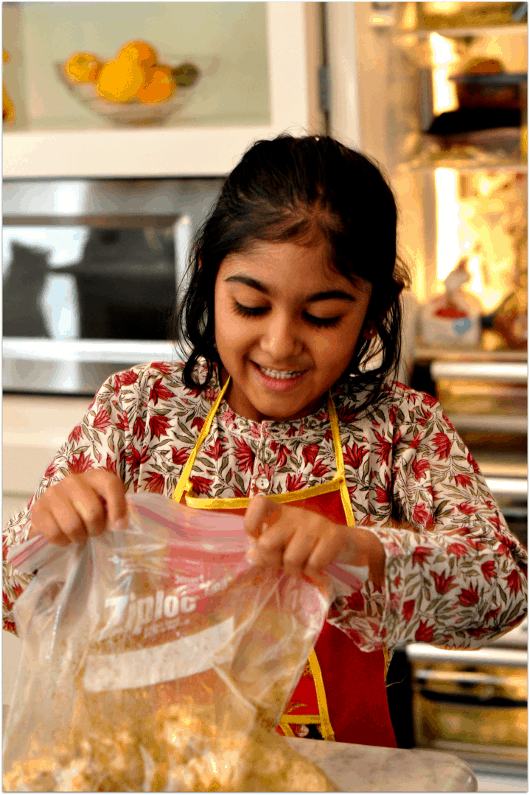 1 large cauliflower, chopped into florets
1 tsp salt
¼ cup canola oil
1 tbsp garam masala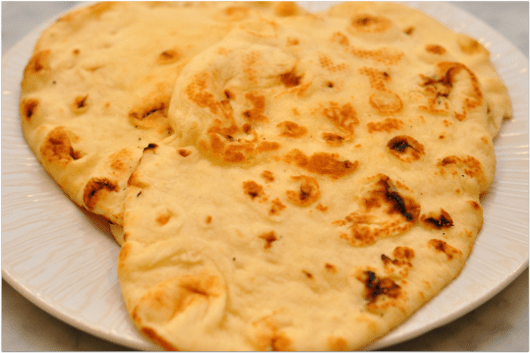 Preheat oven to 425 degrees. Combine florets, salt, oil, and garam masala in a gallon Ziploc bag. Shake well. Place florets on a baking sheet and roast for 30 minutes at 425 degrees.