Hi this is Pranika! Some of our comfort foods include grilled cheese and tomato soup….though that is really more for colder months. So I decided to change up the soup part a bit and try something new and threw in a shake for dessert! Borden© provided the ingredients!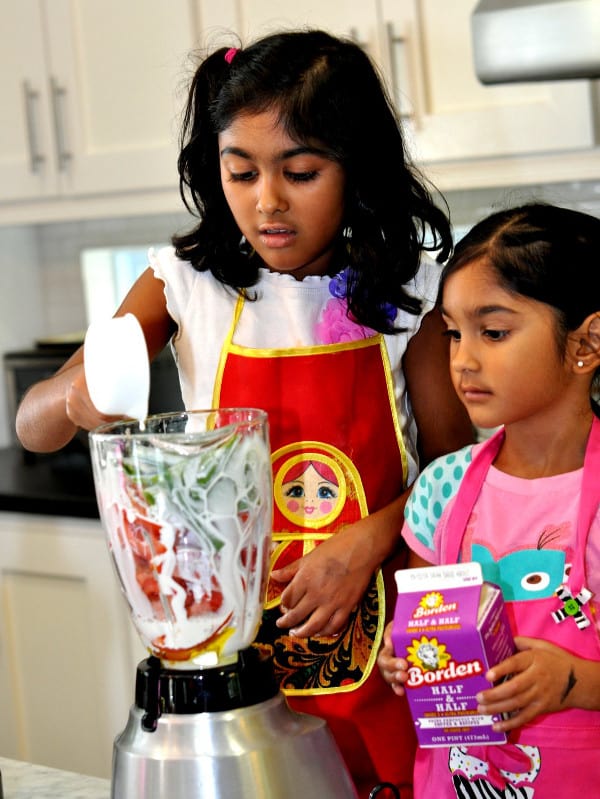 We made regular old grilled cheese sandwiches with cheese slices and multigrain bread and they were delicious. The soup was refreshing and cooling, as were the shakes. With peaches in season, we couldn't wait to use them in a quick dessert. The blender made prepping everything so fast and the girls were excited to push blender buttons, throw stuff in there and measure.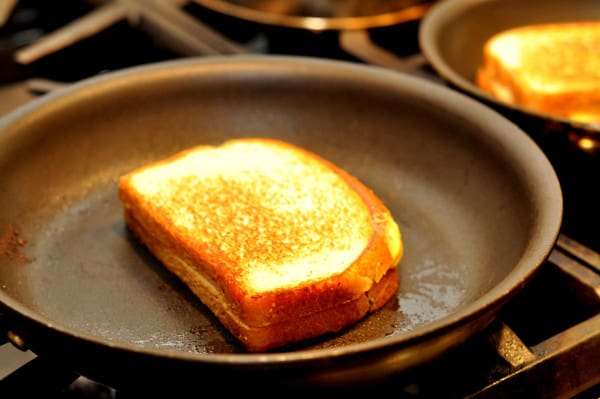 This meal was hands-on, fun, and everyone loved it!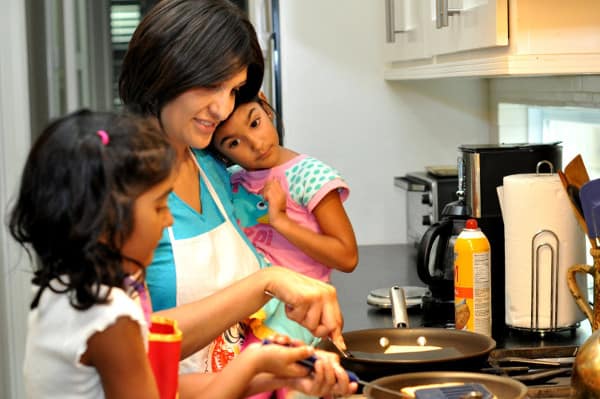 Happy cooking and eating!
Chilled Tomato Soup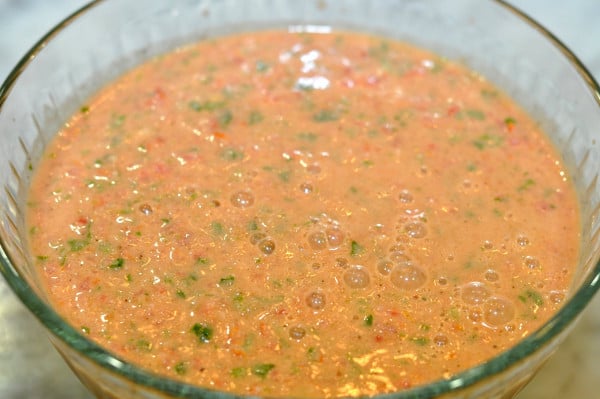 4 large Roma tomatoes
3 garlic cloves
2 tbsp olive oil
1 tbsp sugar
1 tsp sea salt
½ tsp black pepper
2 tbsp lime juice
½ cup Borden© Half & Half
½ cup vegetable broth
2 green onions, roughly chopped, green portion only
6 basil leaves
Combine all ingredients in a blender and blend on high for a few minutes. Pulse a few more times to ensure its smoothly combined. You can serve immediately as is. But, if your kids are picky about slightly chunky soups, you can push the soup through a fine-mesh sieve and really push down on the solids with the back of a spoon. No more chunkiness, but the flavor will remain. We did this for my younger daughter and she ate it right up!
Peach Banana Shakes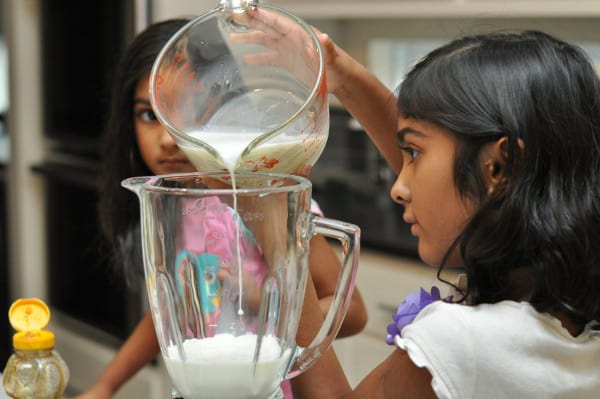 3 peaches
1 ¾ cup Borden© milk
2 ½ cups ice
¼ cup honey
1 tbsp sugar
1 banana (prefer very ripe)
Remove pits from the peaches and discard, then combine all ingredients and blend. Serve immediately!