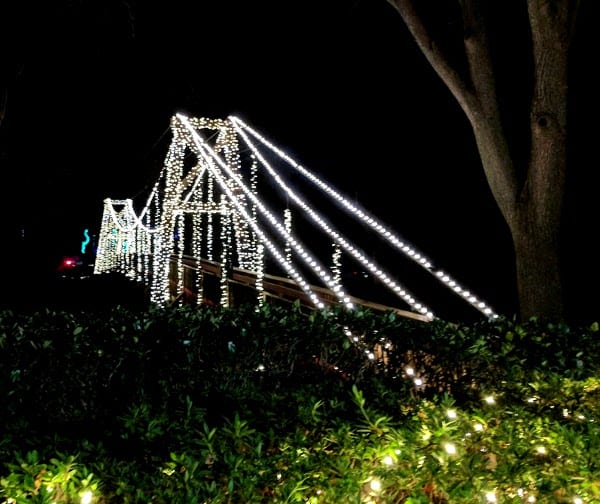 Address:
6003 Memorial Dr, Houston, TX 77265
One of the best parts about Bayou Bend, is just getting to Bayou Bend… and with that Christmas Village, that is even more true!
From the parking lot, you cross a big lit up suspension bridge. With each step, the long bridge sways and you can see thousands of lights waiting for you on the other side!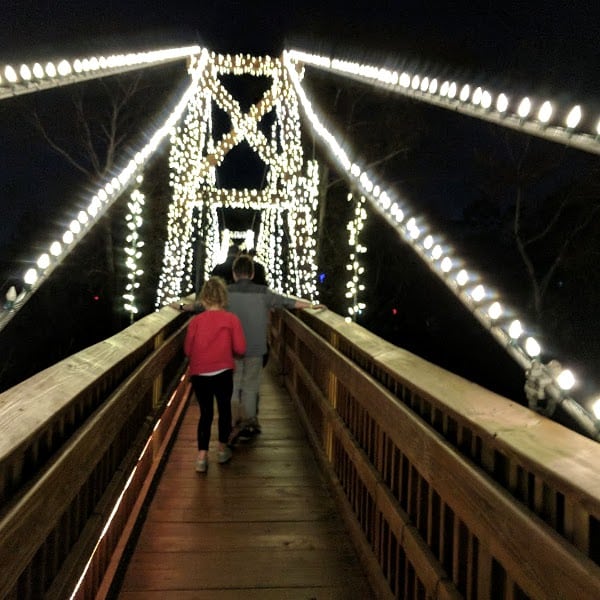 Now through January 5, 2019, you can visit the Museum of Fine Arts House Museum, after dusk, on Wednesday through Sunday. You can tour the lit up garden paths, have a "snow ball" fight, "sled" down the grass and go on a reindeer scavenger hunt. You can also see Santa, a find a model tree wrapped around the Christmas tree and listen to carolers.
For an extra fee, you can take a holiday-themed tour of Ima Hogg's historic mansion, which features live actors, theatrical effects, and Christmas decorations.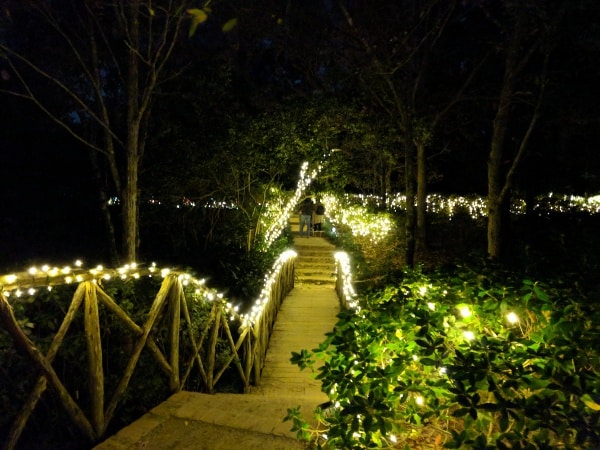 Food and drinks are for sale in the party tent and at the food truck… and there is a sweet shop next to the mansion.
Single-occupant strollers are welcome, but they are a little tricky to maneuver. The paths do have steps, so it takes a little work to bump them up and down. If you don't really need the stroller, leave it in the car!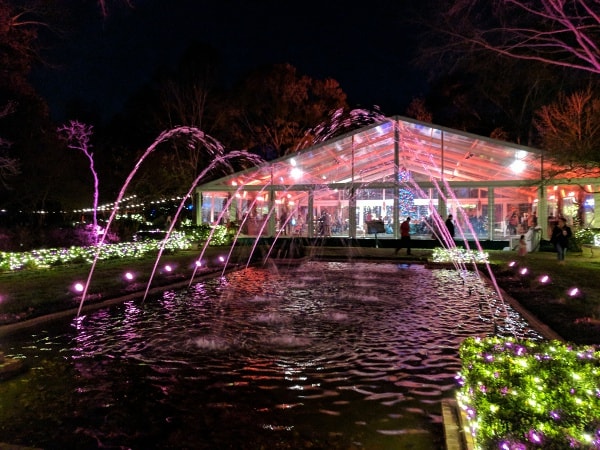 We have been to a lot of Bayou Bend Family Days, so it was fun for my kids to see the gardens are night. We crossed the bridge, walked the paths and had a giant snow ball fight in what looked like a batter cage and searched for all of Santa's lost reindeer.
We did not tour the mansion because the toddler had other plans, but I would like to go back to see it all decorated for the holidays!
The even opens at 5:30pm and by 6:30pm, the close lot was full. We parked across the street in the overflow parking and had no problem getting to the event! (But if you want the best parking, arrive at opening and bring $10 cash.)
Get the prices and details HERE… and for more Houston area holiday lights, go HERE.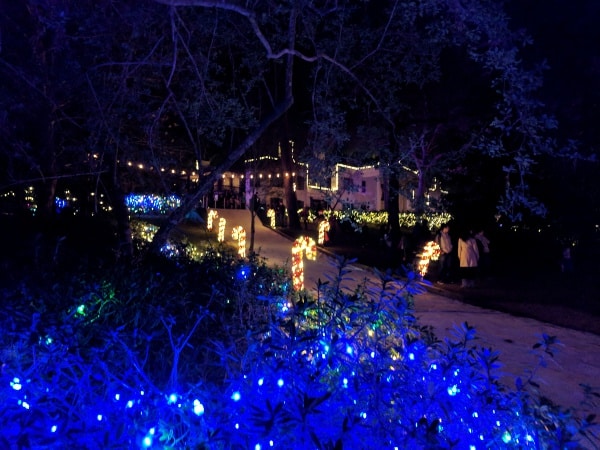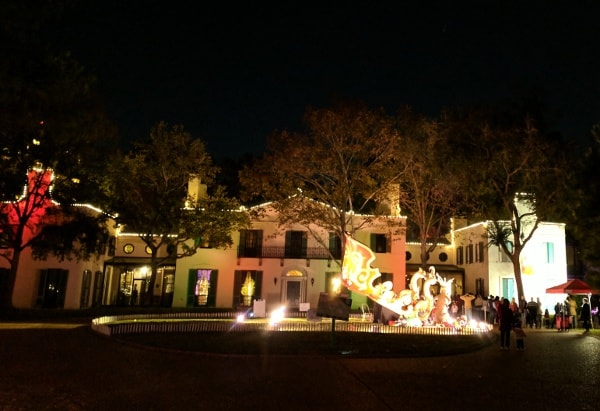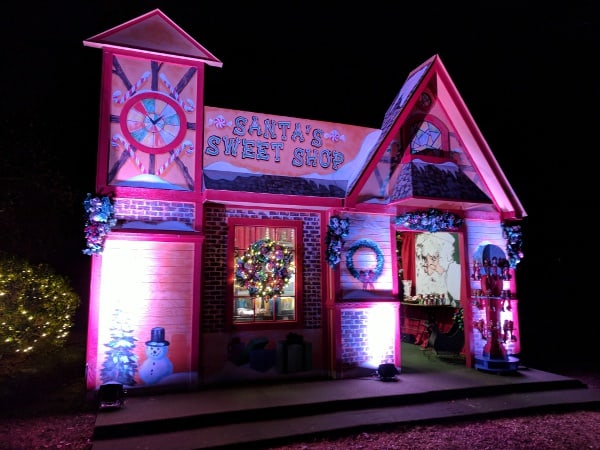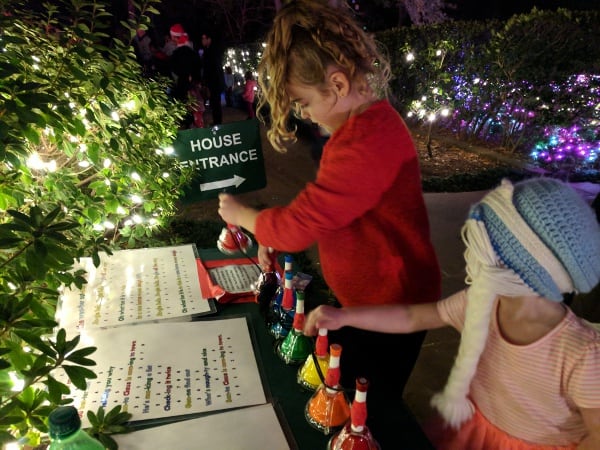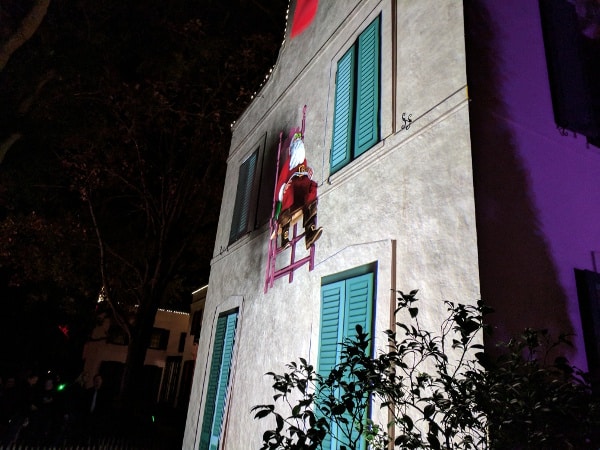 Find more things to do in Houston, with kids: