Hi this is Pranika! We recently had a holiday party in our home and I always make lots of small bites and finger foods to serve to serve.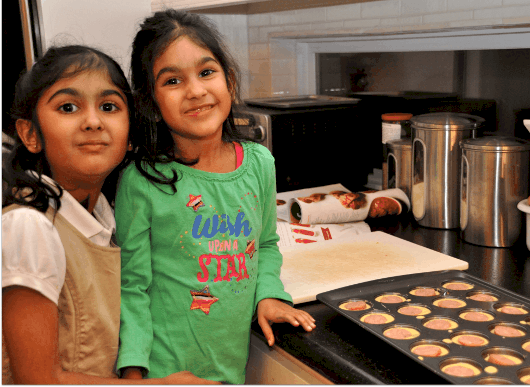 I shared some last week and thought I would again this week. These two recipes were gone in a flash! They are fun to make and eat plus the kids really enjoy helping.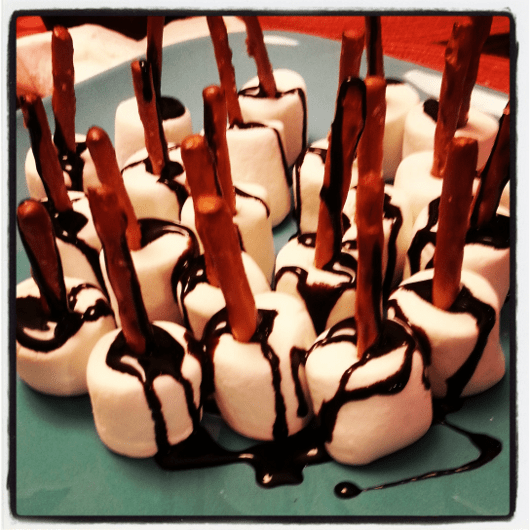 Happy eating and happy holidays!
Mini Chicken Sausage Corn Dogs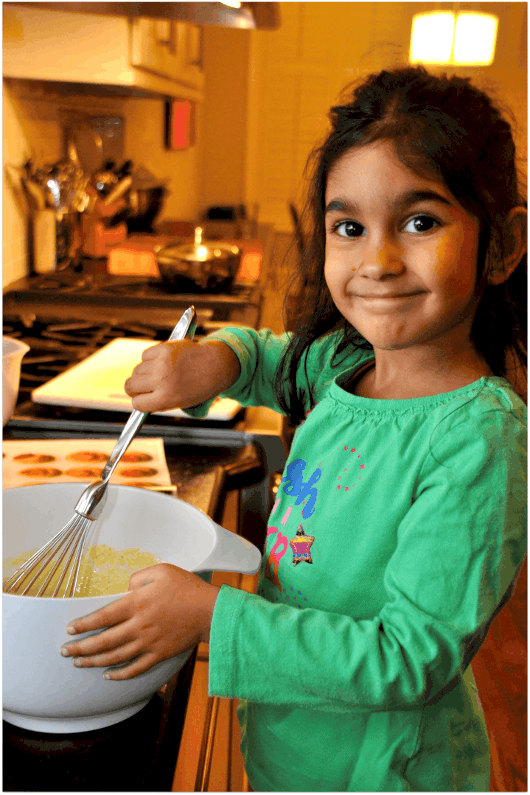 Aidell's Chicken, Apple Sausage
½ cup yellow cornmeal
¼ cup all-purpose flour
2 teaspoons sugar
½ tsp kosher or sea salt
½ tsp baking powder
⅛ tsp baking soda
¼ tsp cayenne pepper (optional)
1 large egg
¾ cup buttermilk
3 green onions (green portion only, very thinly sliced)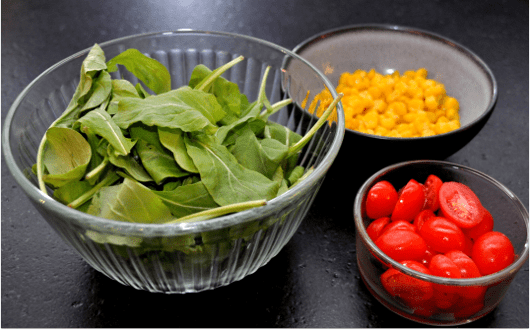 Preheat the oven to 375 degrees and coat a 24-cup mini muffin pan with cooking spray. Slice the Chicken sausage into 24 rounds that are about ½ inch thick.
Combine cornmeal, flour, sugar, salt, baking powder, baking soda, and cayenne in a bowl. In another large bowl, whisk egg and buttermilk together. Add dry ingredients and whisk until smooth. Add green onions. Combine until smooth like pancake batter.
Using a spoon, add batter to the muffin pan, filling each cup halfway. Place a piece of sausage in the center of each cup. Bake until golden and cooked through, about 12 minutes. Let cool 5 minutes, then remove from pan and eat.
The kids had fun with these and ate them, but honestly I think my husband enjoyed them the most; seems he could eat them every day! Leftovers taste amazing as well. Just ask Felicia! We served these with steamed corn, cheery tomatoes, and arugula tossed with Italian dressing.
Snowy Forest Bites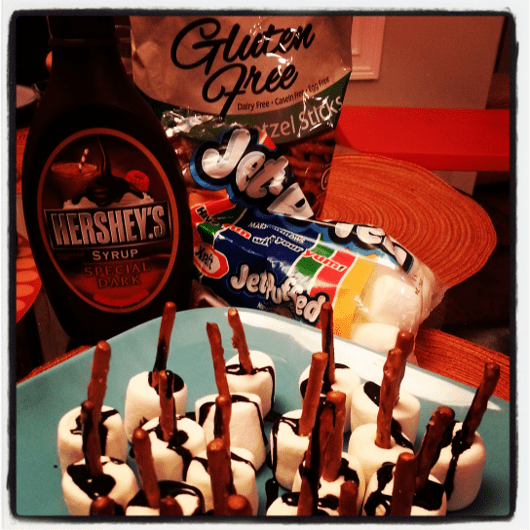 Large Marshmallows
Pretzel sticks
Hershey's chocolate syrup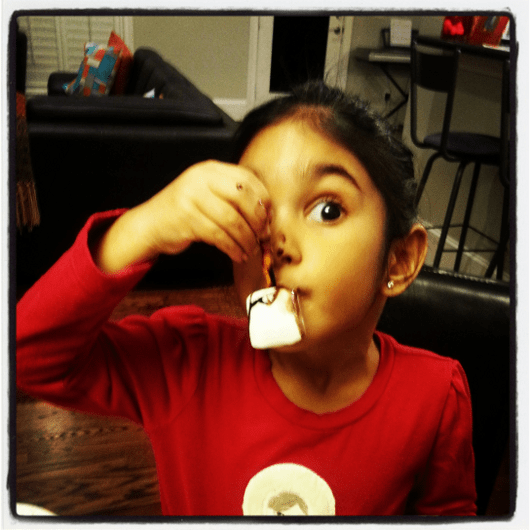 This is the easiest dessert to make ever. We call them snowy forest bites because we think they look like trees with no leaves, surrounded by dirt and snow in the winter.
Stick a pretzel stick in the marshmallow and drizzle with chocolate syrup. Eat. Repeat. My kids adore these. For extra sugar and pizzazz, you can replace the pretzel sticks with candy cane sticks.