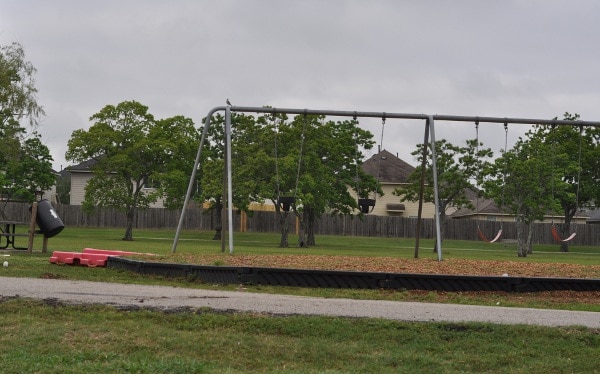 Address:
12822 Northumb Houston, TX 77047
On the trip that took us to Brentwood Park and Townwood Park... we also found Canterbury Park.
This was a well kept neighborhood, with several adults walking mid-day, with a big green park... with just swings and a basketball court. It was a good little spot, but if you are in the area, the nearby Townwood Park has a lot more to do!
But not to worry... Houston has hundreds of more parks and a lot of places to play with the kids. See the map of all our park reviews below!
Find lots of Houston parks: