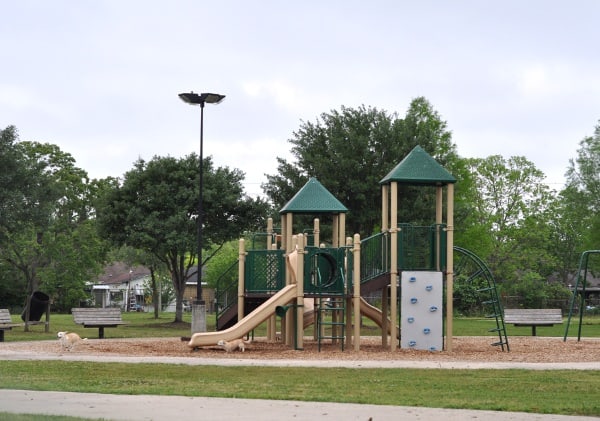 Address:
3402 Simsbrook Dr, Houston, TX 77045
Located on Sims Bayou, this is the park I was searching for when I had the police follow me out of Brentwood Park. Not too far away, and bustling with activity when we visited, is Townwood Park!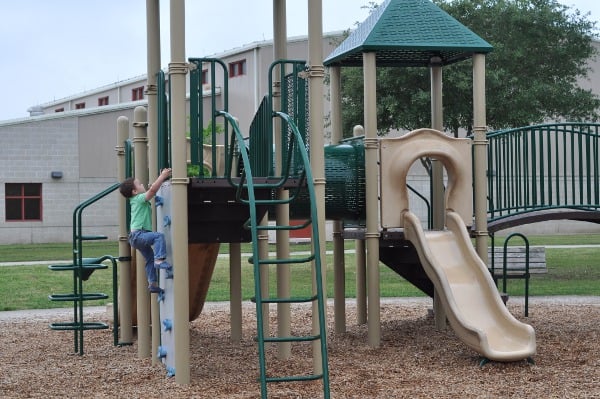 This park has a playground, trail, pool and community center. The playground has some cool features, like a rock wall, curving ladders, tunnel and swings. It is in full sun, so be ready with the sun screen (or to visit the pool in the summer!).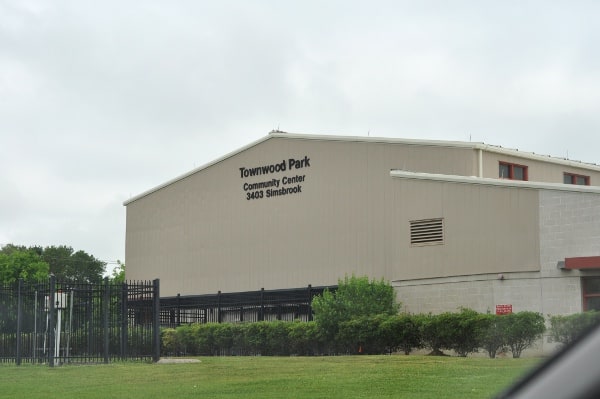 When we visited on a weekday morning, but park was pretty full of people exercising, dogs being walked and crews mowing the lawn.
I really do not know this Houston neighborhood, so do your own safety check if you go. When we were there, there were plenty of people watching over the playground and enough activity that we felt comfortable. (If you visit this park... let us know how it is most days!)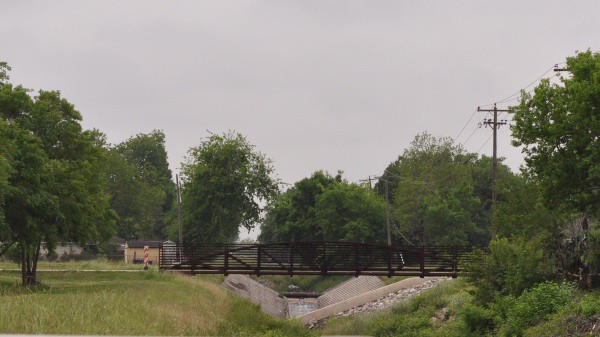 Take a look at the pictures below... and the hundreds of Houston parks in the map below!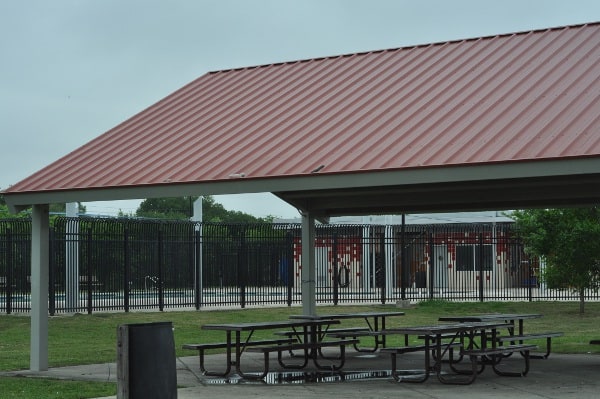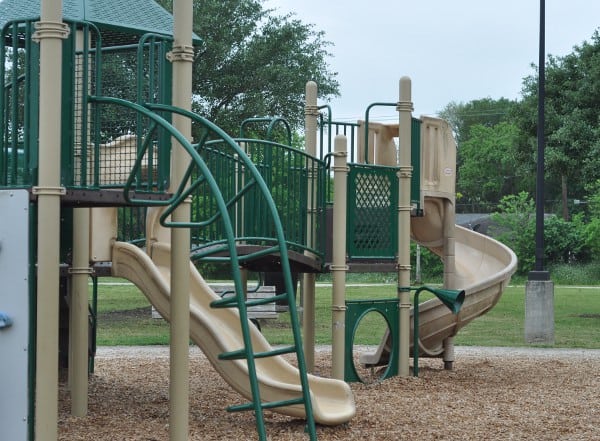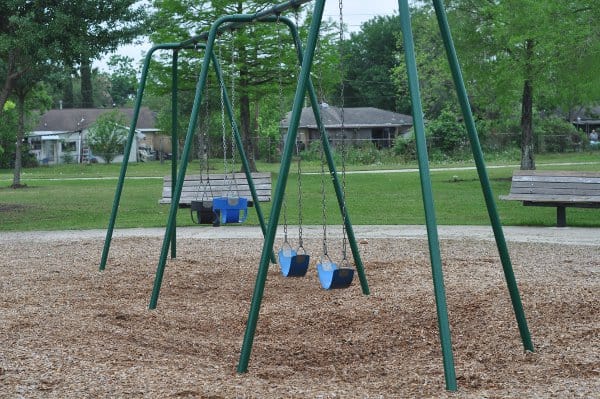 Find lots of Houston parks: