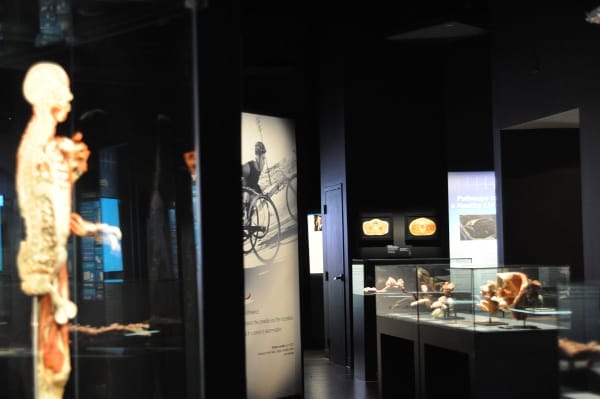 Body Worlds RX: Prescriptions for Healthy Living
is open now through April 23, 2017 at The Health Museum and is included in general admission. Here there are more than 75 real human specimens that have been preserved through the process of Plastination.
And here's the thing... my kids do not like scary things. They refuse to see the mummies at the Natural Science Museum and steer clear of anything spooky or gross.
So, when we packed up and went to the opening night of Body Worlds RX, I was not confident it would go well.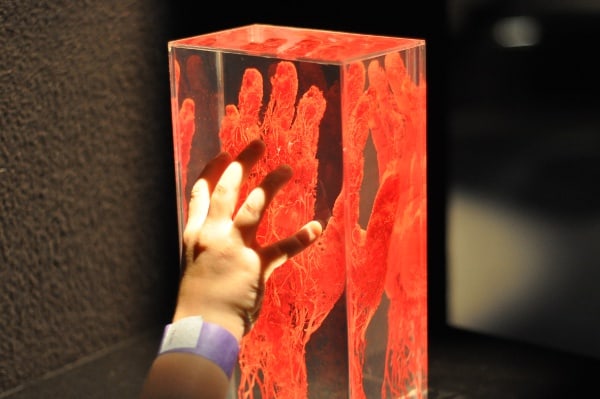 So, this is what happened...
The new exhibit is right near the entrance of the museum, but not visible from the main hall. My boys waited outside while I took the (brave) girls through.
And, Body Worlds RX is a lot more like a science lab than a cable crime show. Nothing is gruesome and you will see much worse things on most evening shows. Still, it is real... which is the trouble with the mummies at the other museum... so I still had a couple kids that chose not to walk through.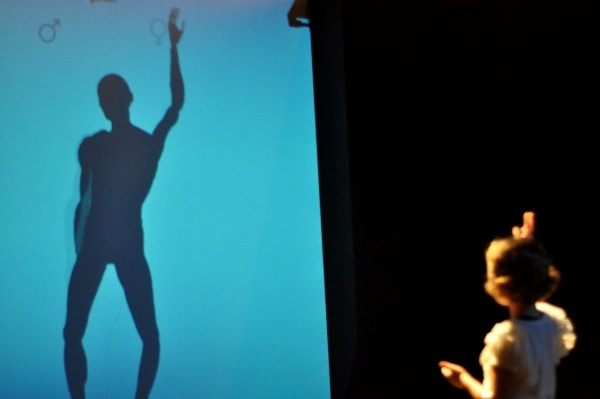 A lot of families had kids in the exhibit, and it was very educational... so look at the pictures below and decide if your own kids would like to visit.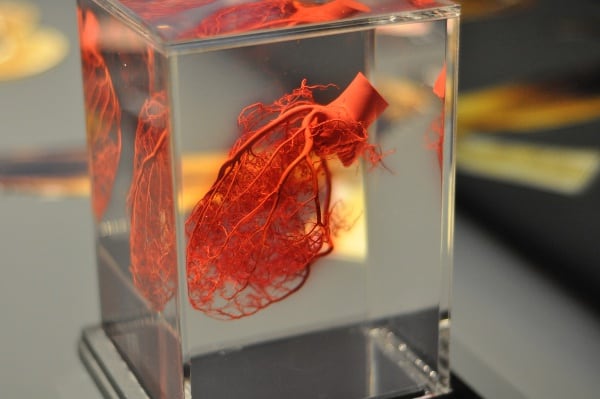 Here's the official description:
BODY WORLDS RX: Prescriptions for Healthy Living, showcases a spectacular journey into the human body for the first time in Houston.
Created by Dr. Gunther von Hagens, inventor of Plastination science and creator of the BODY WORLDS exhibitions, the exhibit features Plastination, a complex technique that removes the fluids from the body and replaces them with plastics that harden.
The human specimens on display at The Health Museum show comparisons between healthy bodies and organs and those stricken with disease – from organs to muscles to the nervous system and to skeletal structures.
Visitors will experience an up close and personal look at how the body responds to common diseases like diabetes, back pain, skin cancer, colon cancer, heart disease, lung disease, and eating disorders, among others.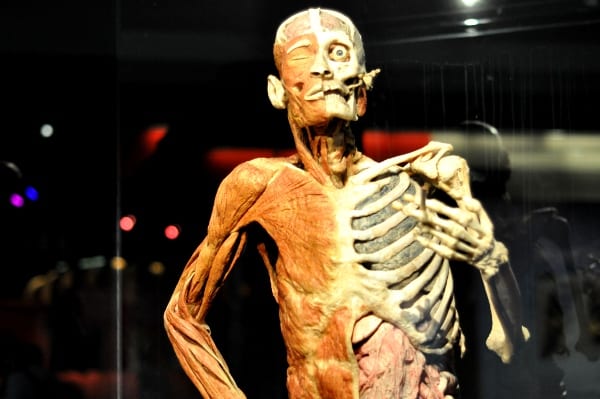 I really did like how families were talking to the kids about smoking, obesity and food. It was a pretty easy conversation... hey, you smoke, your lungs look like this. Hey, you eat bad, this is how your insides look.
So, if you think your kids can handle what you see in the pictures... there is a lot for all ages to learn!