Bethel Church Park – Visiting Houston Parks, One Week at a Time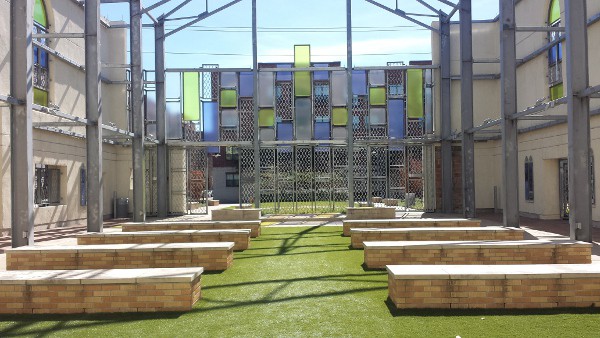 Address:
 801 Andrews St, Houston, TX 77019
I love to hear about "hidden gems" in Houston, so when I saw this story on ABC 13 by Steve Campion, I packed up the van and headed to 4th Ward.
Just west of Downtown is a neighborhood with some houses and lots of townhomes. I've driven through many times, but I never realized that the fire damaged Bethel Baptist Church was now the Bethel Church Park!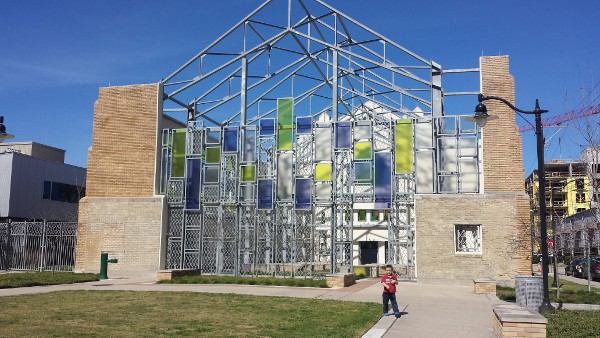 This is not a playground park… but it is a place that will amaze you. Just like you cannot believe the beautiful
Sisters of Charity Park
and
Helen's Park
are tucked away off busy streets, you will be amazed at this beautiful park in the quiet neighborhood, by Downtown.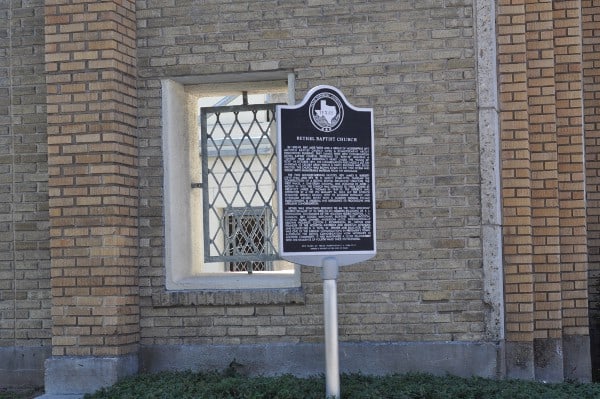 Three of the walls of the church are still standing, with an open roof, new benches and stained glass that catches the sunlight. You can walk inside the church (during open hours, 10am-5pm) and learn about it's history.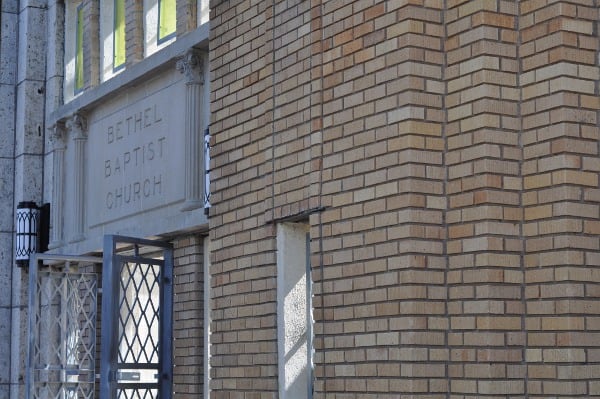 The church was built in 1889 as a haven for former slaves in the Freedmantown district. This structure was destroyed by a storm in 1900. It was rebuilt, destroyed again, and rebuilt again with the brick walls you see today. Church services were held until 1997 and in 2005, a fire destroyed the interior of the church, leaving only the exterior walls intact.
In 2009, the City of Houston bought the damaged building and installed the steel supports to preserve it.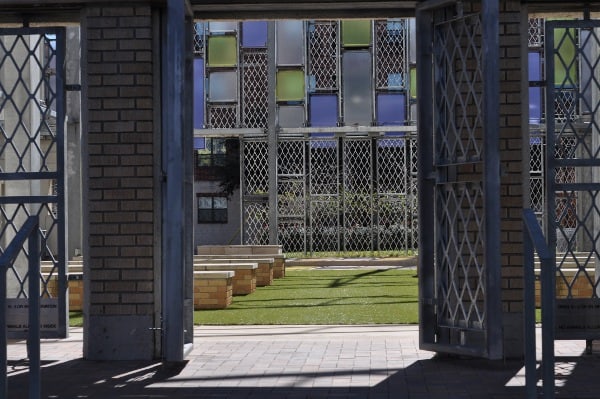 I have not seen another Houston park like this one and I was amazed as we approached it.  When we went inside, I was even more amazed.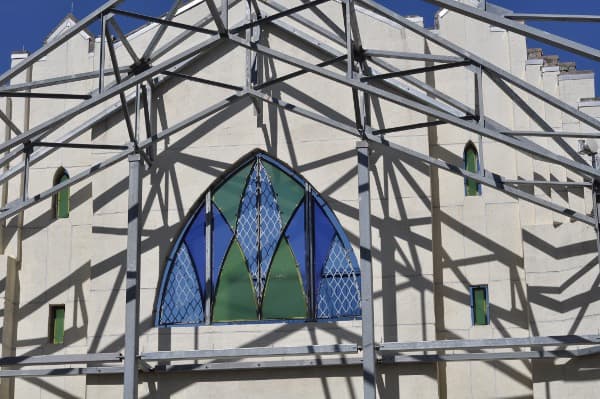 When we visited, the church was open and we were able to walk through.  (Some past reviews say the doors were closed during "open" hours.)  The only trick was parking.  Most streets in this neighborhood are one way, narrow and have signs saying "permit parking only".  We had to go a few blocks away to find public parking.  Still, it was worth it to see this church!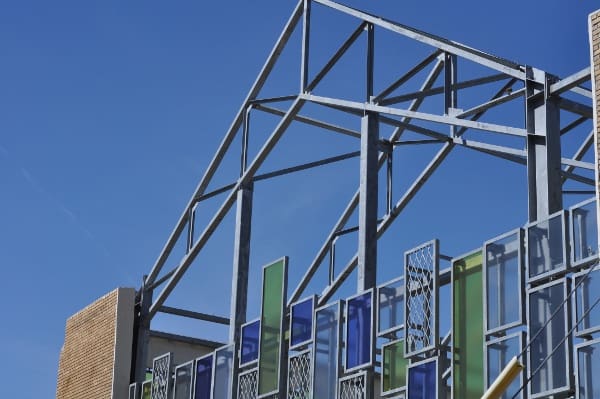 We have seen a lot of Houston parks, but this one is special.  The preservation of the historical church is imaginative, the history lessons are extremely interesting and the light through the glass onto the pews really did take our breath away.
This park (parking challenges and all) is worth a trip from anywhere to see.
Find more Houston parks: