This week's park does not have a playground... but it's the most surprising thing you'll find in Downtown Houston. Lush gardens, winding paths, tunnels, water and the coolest table you ever saw. It's Sisters of Charity Park at the St. Joseph Medical Center!
From the street, you can just see a hospital and a gate. If you didn't know it's there, you'd never stop to explore. But now that you do, get ready to be impressed.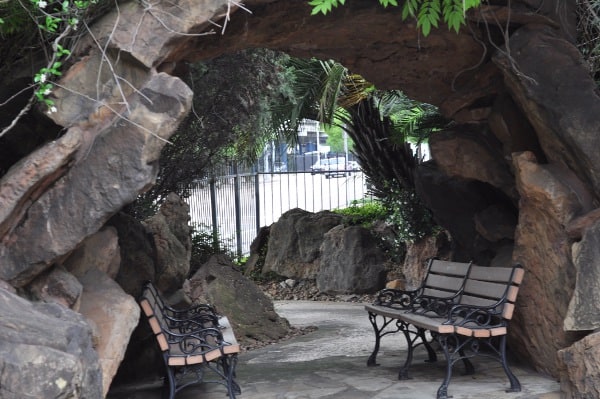 After we parked on the street (with $1/hour metered parking), we walked through the gate and thought it was very very pretty... but probably small.
But we were wrong. we kept walking around and around and finding new corners of this park. Full of twists and turns, rocks, water, fountains, bridges, my 3 year old kept running down the paths saying, "What's next, Mom?". He was excited at each turn.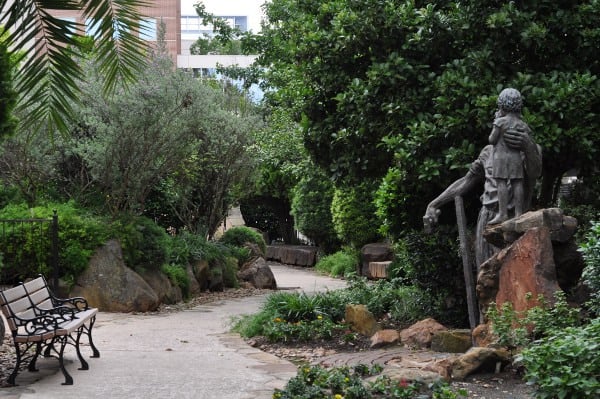 My favorite thing at Sisters of Charity Park was the giant stone table.
Built into the landscape was this beautiful table and bench, making it the coolest picnic spot we have ever seen. (Look for the picture below.)
This park is not public, but open to those that want to visit, and follow the rules... like staying on the paths, staying out of the water, cleaning up your trash... The rules say no cooking and no glass, but nothing about picnics or food.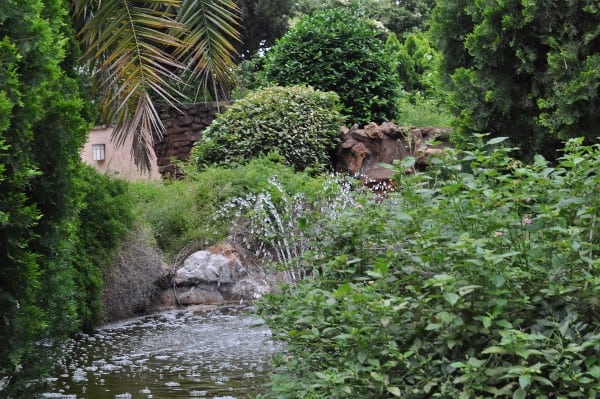 I did not see anyone else at Sisters of Charity Park when we visited, but I always like to have pedestrians and storefronts helping to watch over parks. This park is quiet and secluded, so it might be best to bring a friend.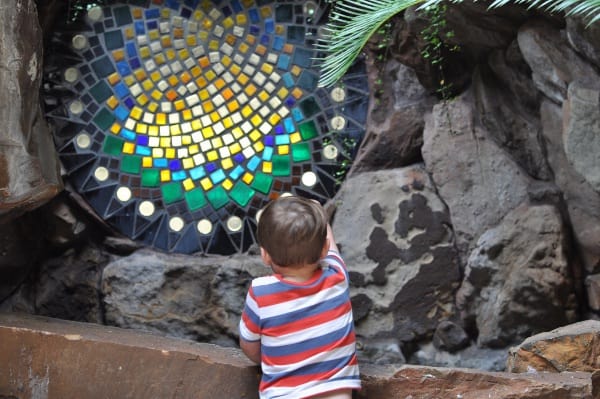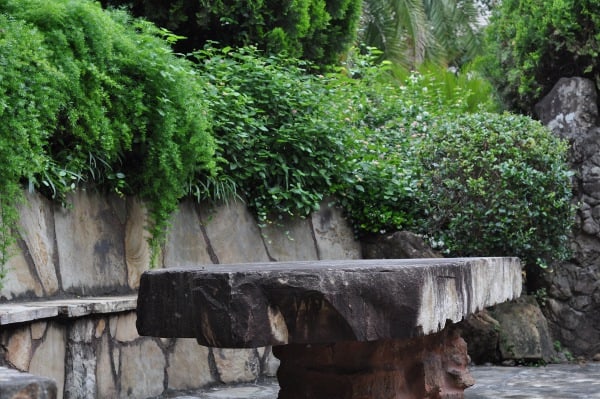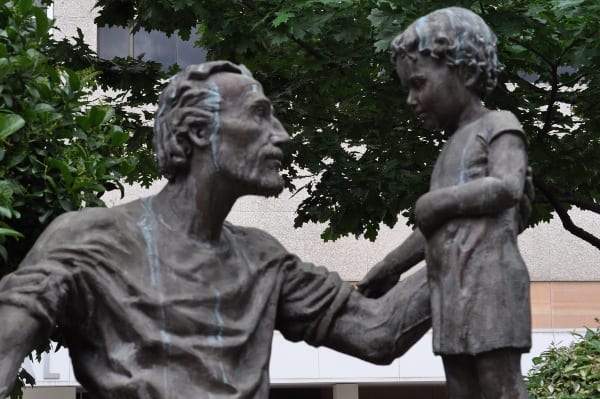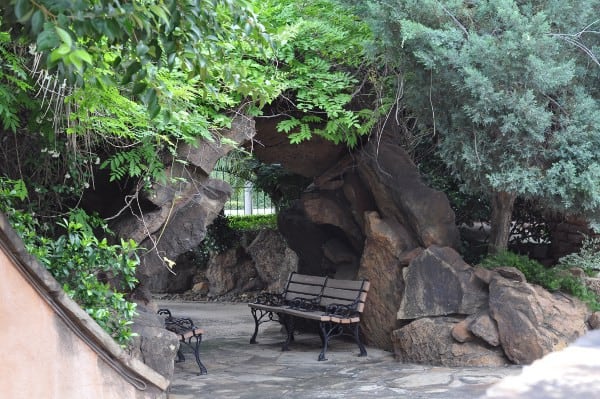 Sisters of Charity Park:
Address: St. Joseph Parkway & La Branch, Houston, Texas