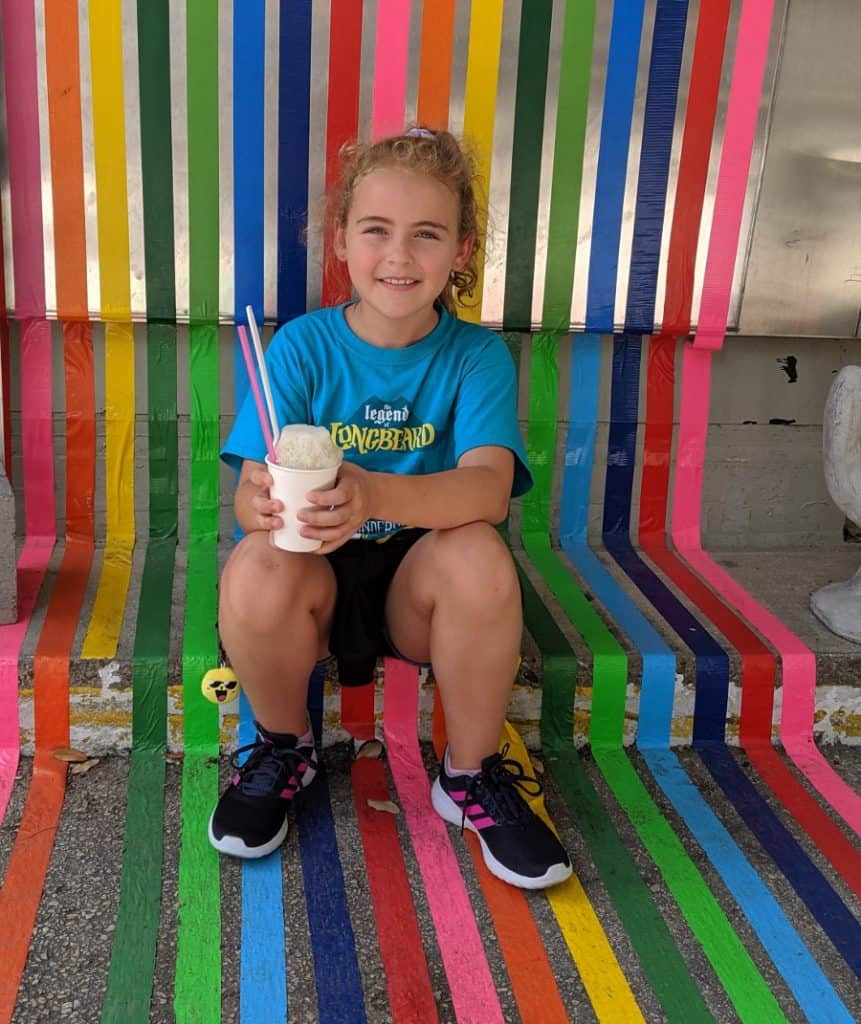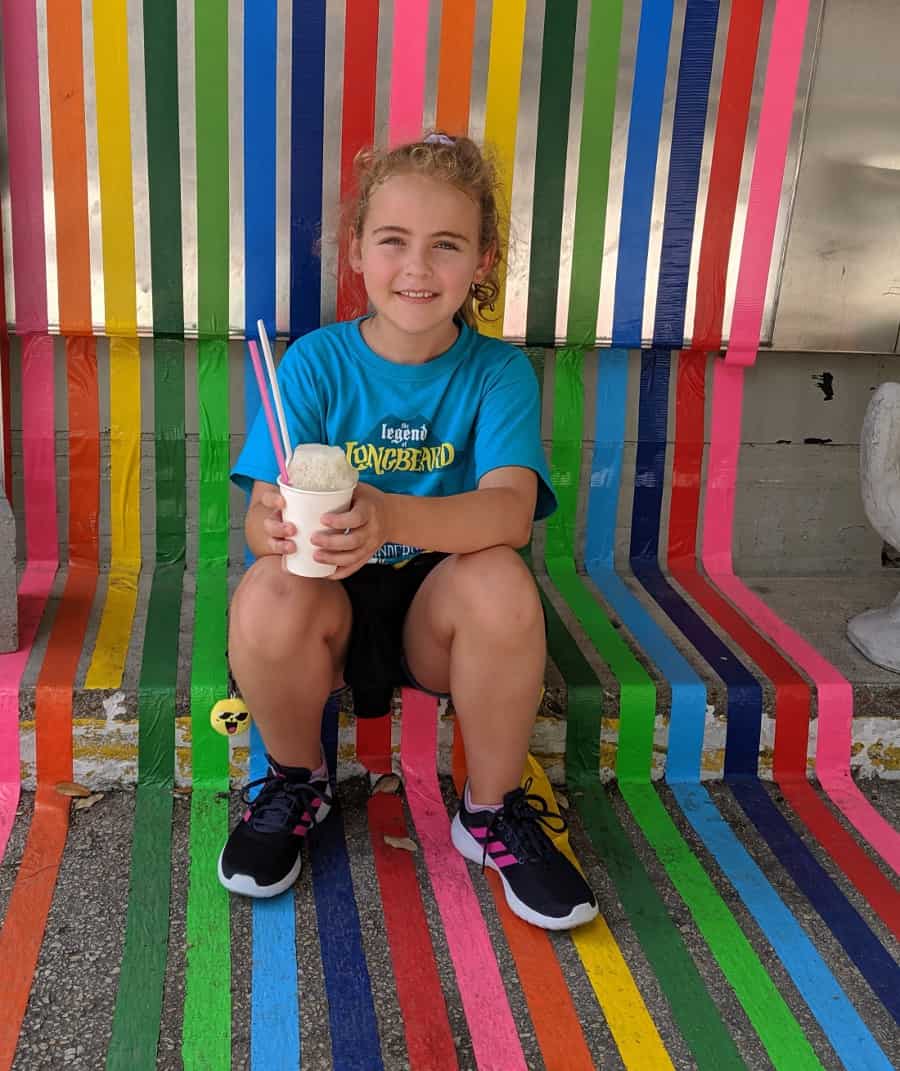 Address: 2606 Edloe St, Houston, TX 77027
We finally got our Bebidas snowball photo!
The snowball was good and the taco (from inside) was good too. And I love that the simple tape 'wall' has become Insta famous.
But this might ruin my business idea...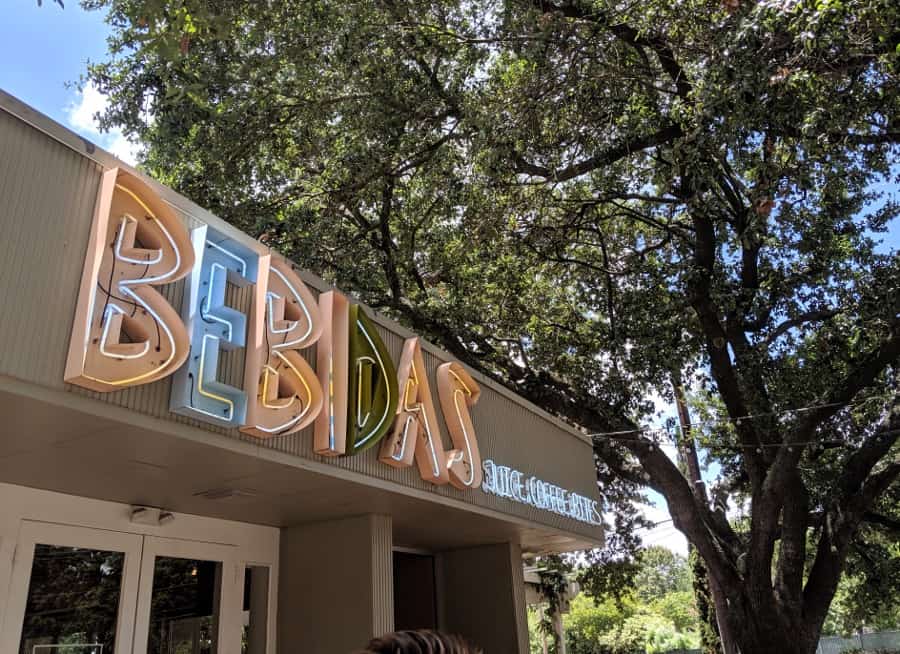 I was going to fill a warehouse with lots of Insta backdrops and serve up crazy unicorn shakes topped with rainbow cake topped with panda cookies topped with glitter and charge a whole bunch of money.
This tape wall with $3 snowballs (and the free TOV display at Gallery Furniture) might just kill my new business.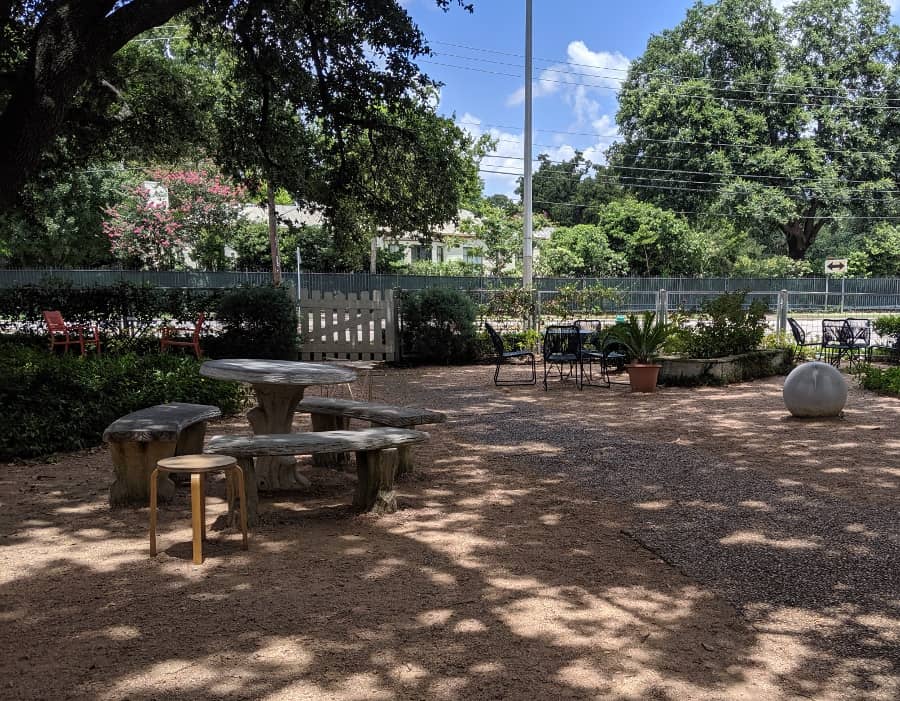 At Bebidas, you can order your snowball outside and eat outside on the patio... or you can go inside for coffee, juice and light bites.
The snowballs are all natural and organic syrups. Our cherry snowball wasn't even a neon shade of red.
We also went inside for a taco, and it was busy, so we grabbed it to go and went to River Oaks Park across the street!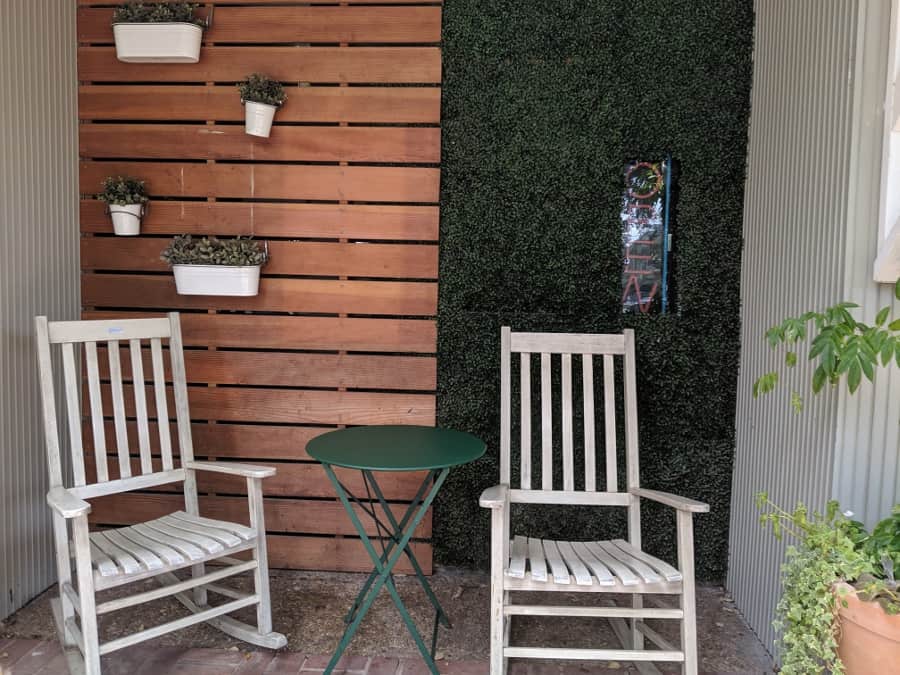 Find more Houston area restaurants: