Candytopia has made it's way back to Houston and is open through September 2021!
This interactive art installation celebrates the vibrant colors and flavors of our favorite sugary delights across several environments, from flying unicorn pigs to a marshmallow tsunami.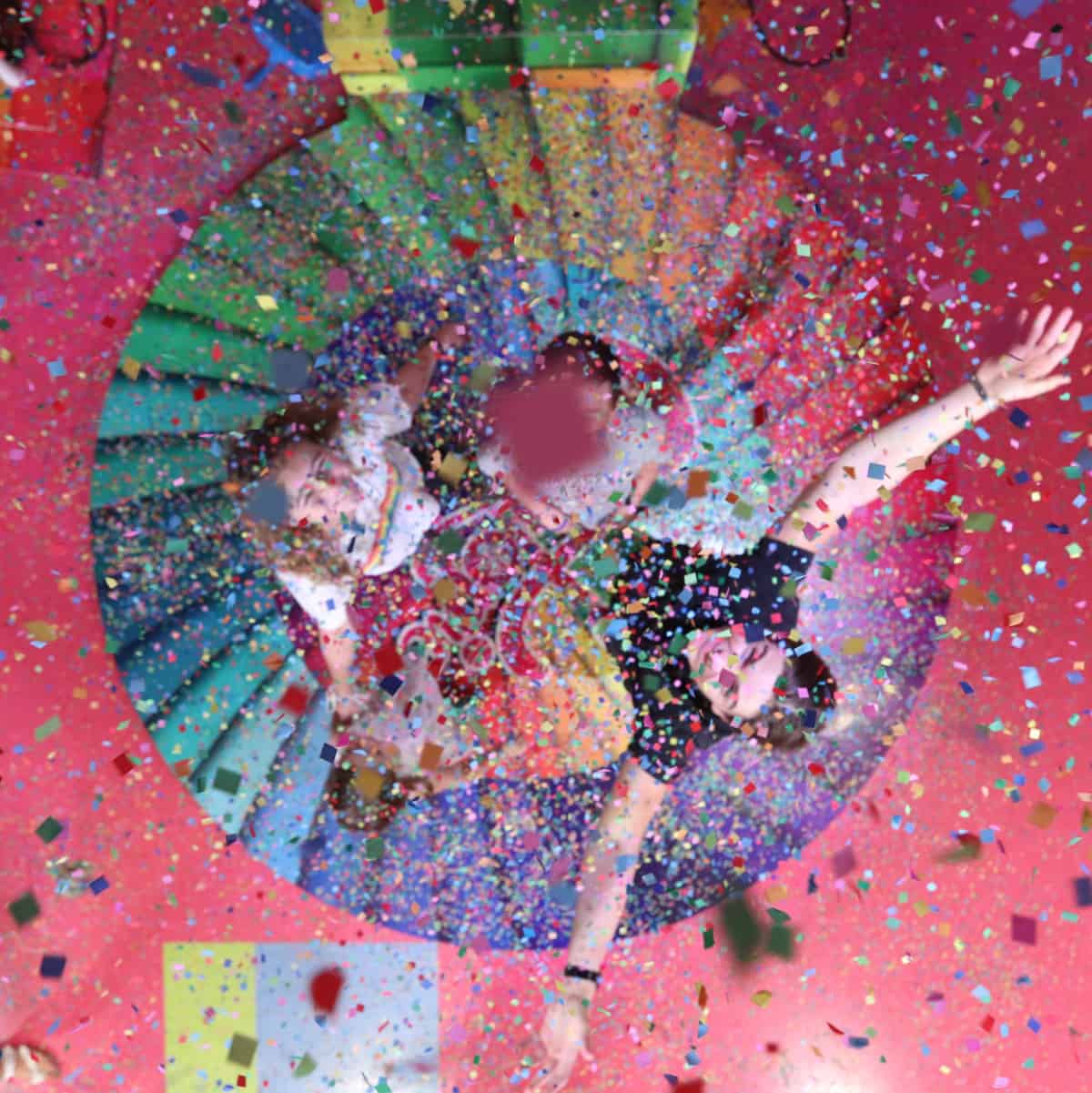 We were invited out to Candytopia last week and this is what I will say about this sugary pop up:
It's more than just Instagram backdrops. There are a lot of awesome backdrops…but there's more to it.
Each room has sculptures and art, made from candy, that you can touch.
Each room also has candy you can eat. (Bring a purse or little bag so you don't have to stuff your pockets with candy.)
If you download the app, you can take special green screen photos and photos from the ceiling… like the one at the top! (Just scan your code at each station.)
There are a lot more rooms than I expected. It probably took an hour to tour at our slow pace.
There are some places to play… like big swings, marshmallow pit and giant beach balls.
The confetti room and giant marshmallow pits were some of our favorites.
There are a lot of loud noises, so it might be overwhelming for some people!
My kids loved Candytopia (and have asked to go back again) but it is really expensive. Still all my kids had fun (and it's hard to impress a 4, 9, 12 and 14 year old, at the same time).
Look at the pictures below and decide if Candytopia is right for you!