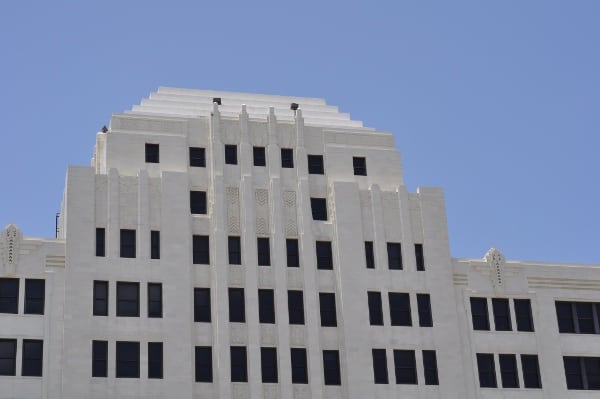 Address:
2602 Santa Fe Place, Galveston, TX 77550
Admission:
Go
HERE
for the latest. We paid $10 for adults, $5 for kids. Train rides are $5/person. Parking is free in the back lot.
My big kids were at grandma's house, so I was looking for something my 4 year old would absolutely love as a day trip with mom and dad. A trip... as an only child... with both parents. The only thing that could make this better was to throw in some trains.
So off we went to the Galveston Railroad Museum, right in Downtown Galveston. And as a bonus, it was on a day when the Harborside Express was running.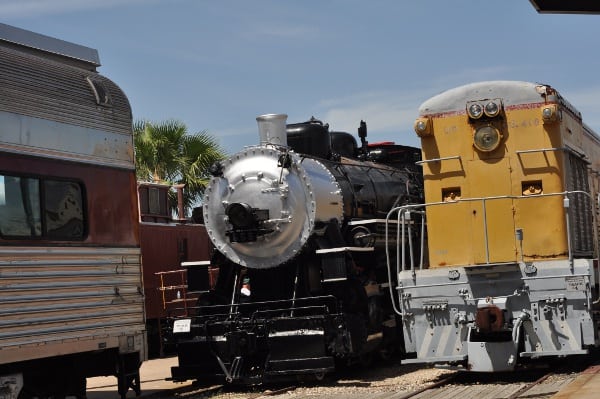 The museum is quite big with the old depot, lots and lots of restored trains, a model train building, concessions and more.
We arrived around 11:00am on a weekend and parked on the street. If you park on the south side of the museum, there is some free street parking. (At least at the time of this post... so check the signs!) Also, behind the museum, on the west, there is a free lot for the museum. (If you go a block further, you need to pay for street parking.)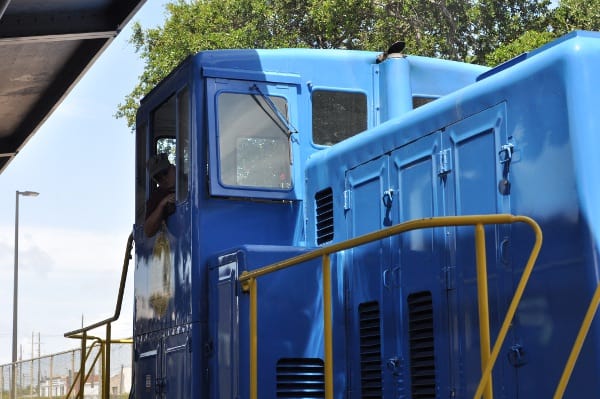 The short train ride runs on certain days... and it happened to be 11:00am-1:00pm on Saturday. You buy museum admission and a train ticket, and can jump on the train every 20 minutes.
We were excited about the train ride, so we jumped on right away. The Harborside Express is a caboose pulled by an engine and is a short 15 minute ride. You go up the tracks, and reverse back to the depot... but my son liked it!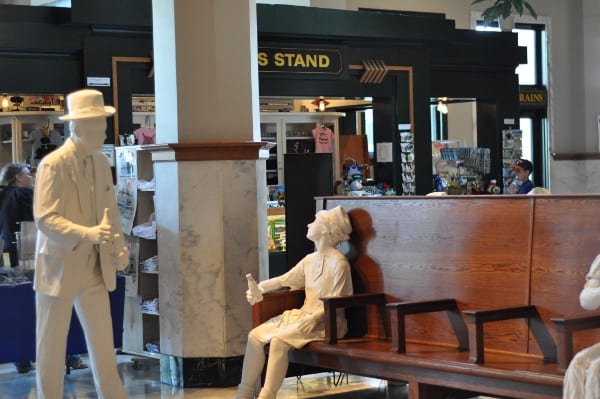 After the caboose ride, we toured the inside of several old trains, went through the model train building and  walked through the air conditioned depot.
Audio tours are available, but we were not sure our 4 year old would go along with it. But, it did look like you could learn a lot... and you can find a sample of the tour HERE.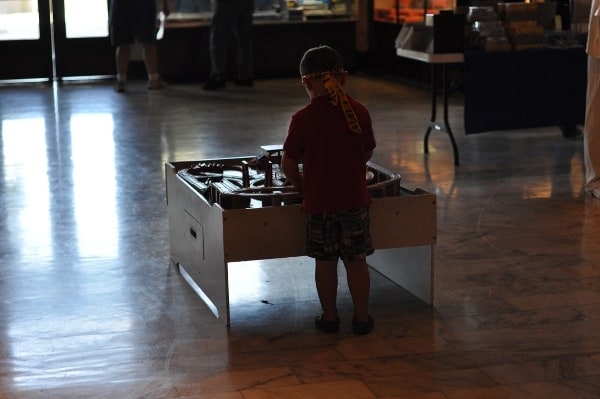 After our tour of all the trains, and playing at the little toy trains, we headed out to
Shrimp N Stuff
for lunch and to the
beach
!
If you have a train lover, check out the Railroad Museum next time you are in Galveston!
For more to do with kids!