Hi this is Pranika! I wanted to cook a good meal with my husband for our moms and family. We wanted something kid-friendly, relatively fast, and delicious. Everyone in the family loves roasted chicken so we opted for that with roasted cauliflower, rice pilaf with corn, and an escarole salad with cucumber, snow peas, and radishes.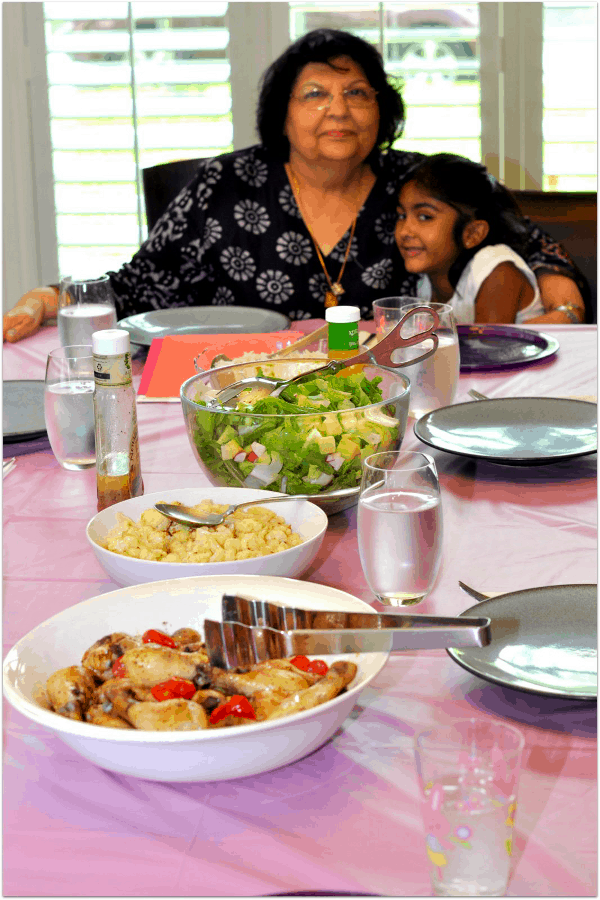 The meal was delicious and we even set the fancy table up for the meal as my girls thought it was a fancy meal. The family enjoyed eating together and I enjoyed sharing cooking duties with my husband and treating our moms to a home-cooked meal!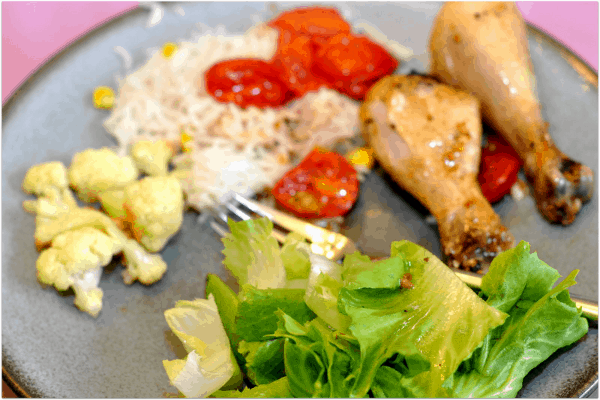 Happy cooking and eating!
Roasted Chicken with Cherry Tomatoes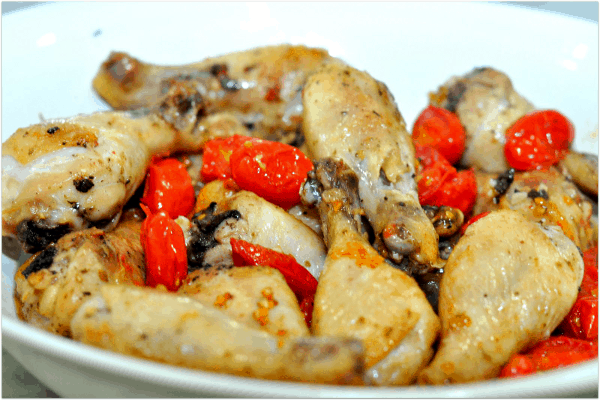 Nonstick vegetable oil cooking spray
3.2 lbs chicken drumsticks
1 tbsp + 1 tsp herb salt **
2 tbsp olive oil
1 pint cherry tomatoes halved
3 garlic cloves, diced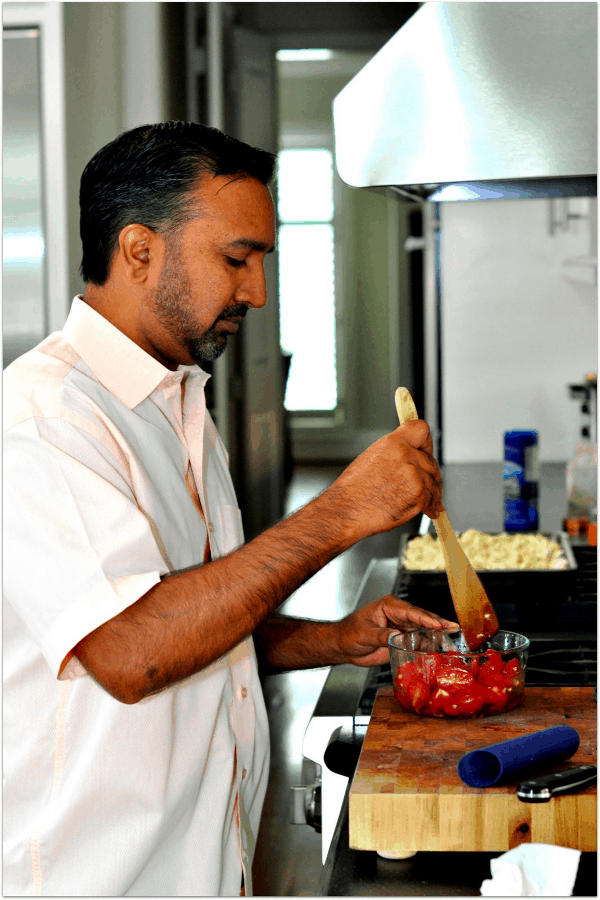 Preheat the oven to 400 degrees. Combine halved cherry tomatoes with 1 tsp herb salt, 1 tbsp olive oil, and garlic. Mix and set aside. Spray nonstick baking sheet with nonstick spray.
Toss drumsticks with 1 tbsp olive oil and 1 tbsp herb salt in a gallon-sized Ziploc bag and shake well. Spread drumsticks on baking sheet pan in one layer.
Bake for 20 minutes. Remove sheet pan from oven and flip drumsticks; add cherry tomato mixture to sheet pan. Bake for 20 more minutes at 400 degrees.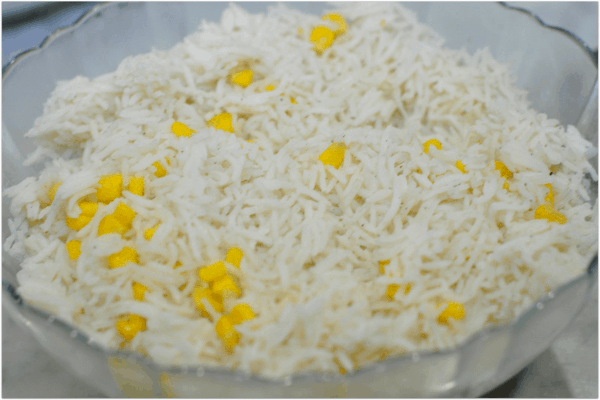 Remove from oven and serve! The cherry tomatoes create delicious gravy to combine with the rice and the meal is light, flavorful and easy. Enjoy!
**In the absence of herb salt, combine your choice of dried herbs with sea salt or kosher salt (herbs such as basil, oregano, thyme)